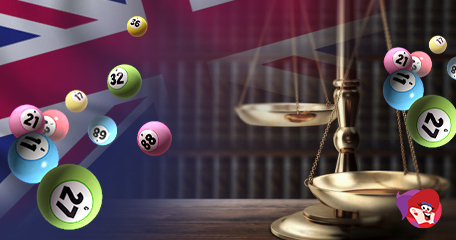 To say 2020 has been a difficult year is an understatement! It's a rollercoaster of emotions, and just when you think you're ready to disembark – poof – here we go again! A nationwide lockdown was brough into effect by the UK Government back in March and it hit every industry hard – especially the bingo industry. As a result of the forced closures, Buzz Bingo announced it would be closing 26 of its bingo halls around the UK, but they weren't the only ones! As many as 15% of all bingo halls in the UK have closed since March and many more are set to follow suit.
As we begin to enter a new 'phase,' more lockdown restrictions are being imposed with certain areas under new 'tiers' rules, but the confusion is only set to grow! Take Wales for example, as of yesterday (Saturday 17th), the Welsh Government 'leaked' a set of new rules to the media in what can only be described as a move to soften the major impending blow. According to mainstream media, Mark Drakeford, the First Minister of Wales, in planning what's known as a 'circuit-break' lockdown for all of Wales which is expected to last 17-days!
The new rules for Wales will see everything closed down once again – including bingo, from Friday 23rd October until Monday 9th November. So, based on this information from many credible sources, bingo halls will not be open in Wales until at least then – November 9th.
What About England, Scotland and Ireland?
Liverpool and Lancashire are the only two English regions under the highest level of restrictions; 'Tier 3,' which means more than 3 million people in those areas are living under the strictest of measures. On Friday 16th October the announcement was made and as of 1-minute past midnight on Monday 19th, all bingo halls, casinos, bookmakers and other adult gaming venues in those two regions will be closed for a period of two weeks.
There's no denying Scotland has been hit the hardest with all this, with an additional month of restrictions imposed on residents at the very beginning. Nicola Sturgeon, the First Minister of Scotland, announced on October 7th that there would be a period of closure enforced on all Scottish bingo halls from October 9th, and while we expect them to reopen on the 26th, we've a feeling there could be more rules enforced by then.
Are there any bingo hall open in Northern Ireland? No! On October 16th, full guidance on what was permitted and what was forbidden was published in a bid to clarify the confusion that was mounting. In addition to hospitality, all bingo halls and casinos must stay shut for a period of four weeks (until the 13th November).
Will there be more closures…
…more rules and more disappointment? The way 2020 is going we can say with certainty – yes, but we're living in a strange world at the moment and can never say never. We'll bring you all the latest bingo news as we get it, so why not bookmark us to get the breaking news as it reaches us!
Land Based Bingo News
Back to articles
Your feedback
Please enter your comment.
Your comment is added.
Member's Feedback (1)
TinTinn
10/19/20, 07:10:08 AM
Terribly strange world we live in now! Must have been strange for people after the war too, but at least they could go out and have a social life. I suspect this...
Terribly strange world we live in now! Must have been strange for people after the war too, but at least they could go out and have a social life. I suspect this will impact today's children hard in future years.
Show more