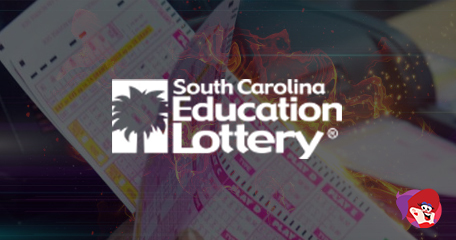 What are the chances of hitting the lottery jackpot? Here in the UK, the chances of winning are 1 in 45,057,474, and that's with a population of roughly 67 million, so can you imagine what the chances of winning the lottery over in the US would be? Its estimated that the population of the entire United States is more than 327 million, so those chances must be pretty slim.
However, a record number of people have come forward to claim lottery winnings after matching the same numbers in Saturday's drawing, which is estimated to cost the South Carolina Lottery approximately $3.4 million, but how did they do it?
All the Two's for 1400 Winners:
In the Pick 4 lottery game, almost 1400 players chose the formation 2-2-2-2 and they nor the lottery organisation couldn't believe their luck when that exact formation came up. The last time the 2-2-2-2 formation won was back on July 8th 2012 and there were only 652 winners at the time.
The record number of wins started to queue around the block on Monday at 7:30pm, before the office in Columbia US had even opened, all eager to get their hands on their lottery winnings. Bottles of water were being handed out to the queuing winners to cool them down in the southern heat.
The amount won by each winner will depend on two factors; one the number of tickets they had and two the amount they paid. It's estimated that each of the winning tickets is said to bring in between $2000 and $5000, but there is one lucky ducky walking away with much more than this!
The South Carolina Lottery has stated that one lucky winner from the local jurisdiction had a total of 16 tickets, and each had the lucky two's combo, and this netted him or her the tidy sum of $80,000!
UK vs US Pick 4:
The National Lottery has its own version of pick 4 and this can be played in two games; EuroMillions Hot Picks and the Lotto Hot Picks. If you fancy bigger real money prizes for matching fewer numbers on the Lotto, then this is the game to be playing. Although you can pic anything from 1 to 5 numbers, the pick 4 option is popular. For £1 per 4 numbers, you could win £13,000 and there are two draws a week; Wednesday and Saturday.
EuroMillions is similar but the prizes are much, much bigger! For £1.50 per play, your four numbers could see you bag £30,000 by matching your four numbers to the five drawn on Tuesdays or Fridays. Your chances of winning are 1 in 14,126 for the Lotto Hot Picks and 1 in 13,811 with EuroMillions Hot Picks.
Lottery & Scratchcards
Back to articles
Your feedback
Please enter your comment.
Your comment is added.