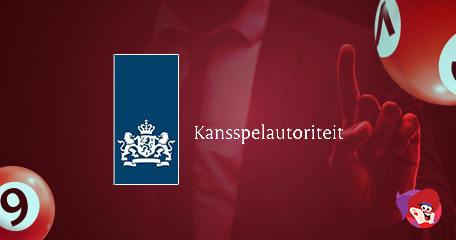 A noticeable increase in bingo games being offered online in the Netherlands has triggered a stark warning from Dutch regulator Kansspelautoriteit (KSA), who have made it crystal clear that those offering the games of chance purely for profit, will be made an example of.
The regulatory body has warned that they will show no leniency during the current climate, as games which involve players winning a prize based on luck are only permitted via gambling license. Despite coming out all guns blazing in their statement, they're generally relaxed in the increase in games.
"The KSA understands that in these times there are initiatives to provide a fun pastimefor people and make them feel as if they are out of isolation without having to leave their own home. These often take the form of online bingo games organised by well-meaning people. In view of the special circumstances, the KSA has decided to temporarily be lenient in these cases," it read.
However, there could be a handful of people providing bingo games purely to generate revenue (profit) or to scam players, and it is these certain few that will be taken to account. The statement from KSA continued: "In other words, for those who see an opportunity to take advantage of the current situation."
Special measures have been implemented to detect and target individuals who are offering online bingo for anything other than altruistic reasons. Any games that require payment, games that allow minors to play or those organised by minors will be shut down.
You've Been Warned!
Alarm bells will start to ring should the KSA and Dutch authorities come across any individuals who have previously been investigated for illegal gambling or money laundering, and you can bet your bottom dollar, swift action will be taken against them.
The Danish Gambling Authority (Spillemyndigheden) has also backed the warning from KSA by releasing their own warnings. Spillemyndigheden Director Morten Niels Jakobsen said: "We certainly understand that at this particular time, there is a great desire to unite people through enjoyable entertainment such as bingo games, which is a game that can easily be adapted to the current requirements to keep distance.
However, when holding bingo games where a deposit is required in order…
…to participate and you can win a prize, it is covered by the Act on Gambling's licence requirements. In such cases, this means that it is illegal to offer online and drive-in bingo without a licence from Spillemyndigheden."
Head of Responsible Gambling and Charitable Lotteries at the Danish Gambling Authority added: "Our employees are ready to guide the organisers to ensure that bingo and lotteries comply with the existing rules."
Source: "Dutch Regulator Issues Warning Over Online Bingo". iGaming Business. May 4, 2020.
Bingo Regulations & Compliance
Back to articles
Your feedback
Please enter your comment.
Your comment is added.
Bubles12
05/08/20, 12:05:07 PM
Crazy world we're living in now and the only way we can avoid being scammed is to play at reputable online bingo websites. These operators are licensed and regulated which means no funny business.