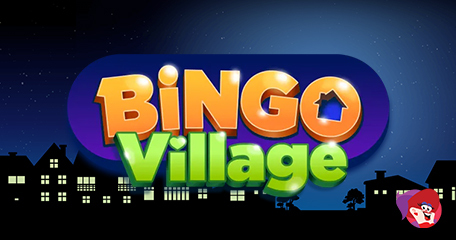 Complete Bingo Missions to Earn Extras
This month, Bingo Village is turning up the heat with a series of fun promotions, missions and freebies and you're very welcome to come join in the fun. This unique online bingo site offers players a place to escape to fun, friends and exciting jackpots.
Styled on a virtual village, as you play you will get to earn your very own virtual property as well as collectibles to improve your chances of winning. There are bingo games running every couple of minutes with hourly, daily and weekly events to help build your virtual bet worth over time. It's a loyalty scheme like no other!
Earn Your Deeds
As soon as you sign up to play at Bingo Village you'll receive your very own deeds to your very own plot of virtual land. Building up your property is a simple process, just continue to play your favourite bingo games and slots. Over time you will move up levels to bigger and better homes and this in turn means the chance to win bigger prizes and rewards too!
Grab a free trial bonus with our exclusive offer, just use the code: BVBONUS50 before risking your own cash. When you are ready to credit your account you'll receive mega bonuses across your first five deposits!
1st Deposit - 200% Bonus
2nd Deposit - 250% Bonus
3rd Deposit - 300% Bonus
4th Deposit - 350% Bonus
5th Deposit - 500% Bonus
Bonuses are not only reserved for new players, in fact there are a series of bonuses and freebies for all! Take the daily reloads for example, you could get as much as 200% in bonuses every single day. All subsequent deposits hereafter trigger a 50% bonus. Plus there are daily specials all designed to give more play time with less spends:
Monday: Join Bingo Village every Monday this month in playing the amazing Flip Wonderland game! Every spin on The Flip Wonderland game can earn you big cash prizes. Complete 4 tasks in 24 hours and win up to £250 in cash!
Mission 1: Play 10 Games to unlock $10.00 cash
Mission 2: Play 50 Games to unlock $25.00 cash
Mission 3: Win 8 Games in a row to unlock $65.00 cash
Mission 4: Win a Prize of $500+ to unlock $150.00 cash
Tuesday: Grab a supersized bonus on your first deposit of the day every Tuesday this month.
Deposit $1 to $25 and get a 150% bonus instead of the usual 100%
Deposit $26 to $100 and get a 200% bonus instead of $150
Deposit $101+ and get a 300% bonus instead of the usual 200%
All other deposits that day earn: 100% bonuses instead of 50%
Wednesday: Receive 25% cashback as a bonus of the total amount you deposit today.
Thursday: Earn yourself up to $100 in cash by entering the bingo tournament.
Friday: Every deposit on Friday will get earn you a raffle ticket. At the end of the day one lucky winner will be chosen at random to win $200 in cash.
Saturday: Complete 5 tasks and win a $250 cash prize. There's $1K to be won every Saturday!
Sunday: Enter the slot tournament to win a share of $450 in cash.
Bingo Promotions & Bonuses
Back to articles
Your feedback
Please enter your comment.
Your comment is added.
TinTinn
08/08/22, 05:08:09 AM
Love the sound of the loyalty program. So much better than collecting coins and jewels or what have you.