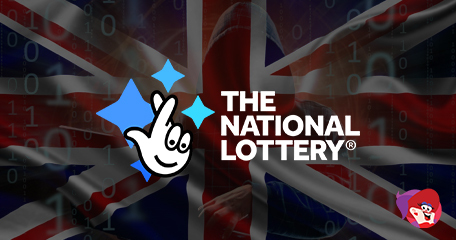 A 29-year old man from London will appear before a jury at Crown court in December accused of using sophisticated hacking programs to take money from users National Lottery accounts. Prosecutors at Westminster Magistrates Court claim Anwar Batson used a program called Sentry MBA to gain access to the account back in November 2016, a year after he initially downloaded the tools to do so to his computer…
…before fraudulently withdrawing money from active accounts on the lottery website. The accused was told on Wednesday 13th November that the case would be sent to Southwark Crown Court on December 10th and he was to state his plea.
I'm Saying Nothing!
Standing in the dock in a suit and his hair in a ponytail, the man only spoke to confirm his name and his British nationality. No plea was entered, and Anwar was granted unconditional bail. Crown prosecutors claim the man committed five crimes in total; two under section 3A(2) of the Computer Misuse Act 1990 and two under section 3A(3)…
…to put it simply, both are to do with "supplying or offering to supply any article believing that it was likely to be used to commit, or to assist in the commission of, an offense under section 1 or 3 of the Computer Misuse Act 1990."
The final charge was filed under section 2(1)(b) of the same act which states he caused "a computer to perform a function with intent to secure unauthorized access to a program or data held in a computer and with intent to facilitate the commission of an offense."
To add fuel to the fire, there are two more charges being brought against the London hacker; two charges of fraud for the removal of funds from the National Lottery accounts, plus for using credit cards to buy clothing for himself.
In Other Lottery News
In September I brought you news on a man who had scooped £2.5million on the lottery thanks to fake tickets produced by his mate at Camelot. Edwards Putman, a 54-year old from Hertfordshire was accused of fraud by false representation, but that' not all…
…his friend within Camelot (Mr. Knibbs) who assisted with the crime couldn't take the burden of what he had done no more and committed suicide 6-years later. St Albans Crown Court heard the pair became embroiled in a fierce row after the winnings were wrongly claimed and it would seem there is no honor between thieves as Putman had only paid his 'friend' and accomplice the sum of £330K for his part in the fraud.
Putman, a convicted rapist, was again convicted only this time for cashing in a fake lottery ticket after a two-week trial at the same St Albans Crown Court. The Crown Prosecution Service said it would "take steps to recover his fraudulently acquired winnings."
Tapashi Nadarajah, District crown prosecutor said: "Edward Putman deceived The National Lottery with his 'winning' ticket, making him a millionaire; but his lies unraveled with the tragic death of his co-conspirator who he wasn't prepared to share the money with.
We used accounts from Knibbs's friends, as well as documented evidence on his phone and financial transactions, to build a compelling case against Putman. This was further strengthened by indisputable evidence provided by an expert in the scientific examination of questioned documents.
They found significant differences between the printing on genuine tickets and that on Putman's ticket, concluding his ticket was not genuine."
Lottery & Scratchcards
Back to articles
Your feedback
Please enter your comment.
Your comment is added.
Bubles12
11/14/19, 07:11:33 AM
I remember reading the news of the fake lottery winner and must say it was one hell of a scam they pulled off but with tragic consequences.