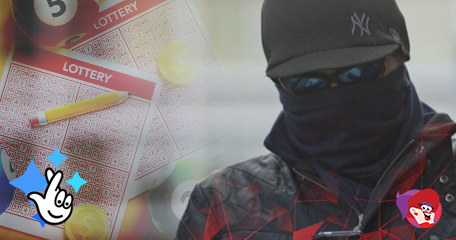 Edward Putman, a 54-year old from Kings Langley in Hertfordshire is currently accused of fraud by false representation after a stunt that not only landed him a lottery win of £2.5million, but also saw his partner-in-crime commit suicide in the process.
A court case is currently underway and details have been revealed on how the conman successfully faked his way to the substantial and life-changing lottery win and it all starts with a man on the inside; Giles Knibbs, the former Camelot employee who worked in the security department between 2004 and 2010.
St Albans Crown Court was told how the pair had become embroiled in a fierce argument after the successful scam surrounding the badly damaged (and fake) lottery ticket came to a head. The topic of the argument which led to a full-scale fall-out was money – who'd have guessed! And this was because Mr Knibbs, the man who help authorise the payment, was only given £330,000 of that massive £2.5m pay out and this was much less than the pair had agreed before banking the lottery winnings.
Hatching a (Bad) Plan:
Whilst working late one evening, Mr Knibbs came up with the extraordinary plan after he saw a list of big lottery wins that had not been claimed. The fake lottery ticket was created with the numbers that matched the unclaimed lottery winnings and all they needed to do was wait a little longer before pouncing.
In August 2009, right before the 180-day expiry limit for claiming lottery game prizes, Putman made a call to Camelot and laid claim to the £2.5million fortune. James Keeley, prosecutor in the case said: "He was lying. He did not hold the winning ticket, but a forgery created by Mr Knibbs." He continued by saying Camelot had been conned.
Keeley instructed the jurors to "keep your eye on the ball" as it was clear that "a fraud took place and both he and the defendant were involved in it. The real winning ticket may still be out there, for the real winner has never been identified."
The scale of the fraud only came to light when Mr Knibbs took his own life at Ivinghoe Beacon in Buckinghamshire back in October 2015. A friend of Mr Knibbs revealed that he was staying with him shortly before his suicide and revealed that he was terrified that the lottery fraud would become public knowledge and therefore, decided to end his suffering.
Putman, a 54-year old builder continues to deny fraud by false representation and the court case continues.
Unclaimed Lottery Winnings:
The list of unclaimed lottery winnings is growing but the deadline for claiming the big cash is getting shorter by the day! Do you have a winning lottery ticket in your possession? Prizes unclaimed range from £1,000,000 in the UK EuroMillions Maker to £10,000 cashback every month for 1 year in the Set for Life draws! Could you win the lottery and not even realise it? Go check your pockets now!
Lottery & Scratchcards
Back to articles
Your feedback
Please enter your comment.
Your comment is added.