As a cat lover, I will play just about any slot that has a cat theme. I was so thrilled to find one of my land based favorites, Miss Kitty, at Mecca Bingo.
Miss Kitty is a 50 slot game by Aristocrat. I didn't want to bet 50p so I went up to £1. If I went any higher I would have to spend £2.50 per spin and I wasn't going to do that, at least not yet. Let's see if this kitty will purr first. Three full moons trigger the free spins bonus. The pink kitty is the wild symbol and she locks in place when she hits the reels during the bonus. There were quite a few locked in but all I ended up winning was £15. Not a bad start but I love locking wilds so I couldn't wait for another shot. We live for the bonus anyway don't we?
After my bonus I couldn't win a thing. I think Missy Kitty thought she gave me enough with a £15 bonus round. I tend to disagree. I was losing fast so I debated over increasing my bet. I know that's usually not smart if you're not winning but I thought the change in bet might make something happen. There are stacked goldfish that would look mighty pretty covering my screen.
My session was short and sweet and I couldn't make anything happen. I still love Miss Kitty but kitties are finicky little things aren't they!
Froggy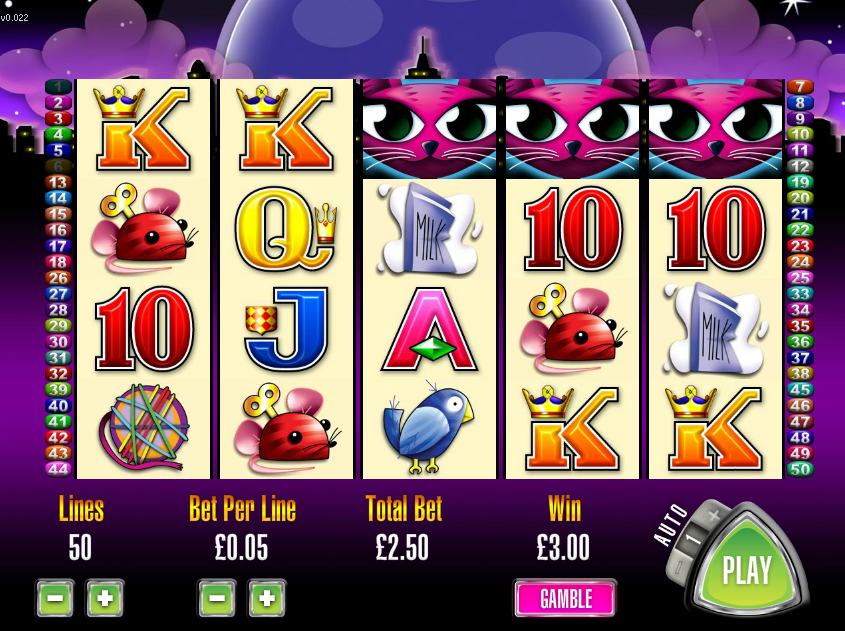 Back to articles
Your feedback
Bingo Room Of The Month