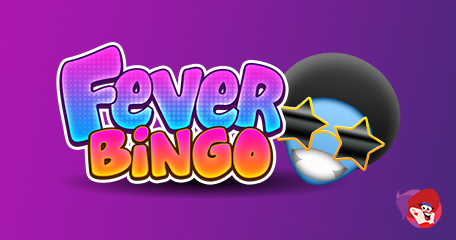 If you're temperature doesn't rise when learning you could be £10million better off by September, maybe you're in the wrong place! To celebrate the imminent arrival of September (and Autumn), a special mega bingo millions game will be taking place and it's not a typical game where you can win some nice cash, it's a thrilling game where lives could change forever!
Bingo millions has been around for just over a year now, but just in case you've not heard of it, it's a game where bingo meets lottery. If the arrival of a bingo game packed with a million wasn't enough to tempt players into playing, then imagine what £10million does!
April 2020 saw many bingo sites on the Jumpman Gaming software deliver ultimate thrills with more cash in special games and lucky for you, one of those special games is coming up! August 31st a Bank Holiday bonanza will take place and if nobody manages to win the top prize, they're offering a guaranteed £1K!
Pre-Buy Those Tickets
Got some plans and can't make in on Monday? No sweat! You can buy your tickets into the bingo game right up until the day and leave them play out automatically! If you buy a winning ticket and you're not logged in, you still get your winnings credited instantly!
Scheduled to kick off at 10:30pm, mega bingo millions is styled on a 90-ball bingo game, only in this one, you compete against the number of calls opposed to the other players in the room. The amount you win will depend on how quick you call the one-line, two lines or the full house; call in under 35, 55 and 70 calls respectively to guarantee a prize!
A good old game of bingo comes to an end when the full house is won right, but not with mega bingo millions! Say the full house is won on 55 calls, the game will automatically carry on until the maximum of 70 calls, to ensure they have more one-line, two line and full house winners! Fancy becoming a multi-millionaire by playing online bingo? Don't we all, but the chances of this happening are remotely slim! To win that fixed prize of £10million, you will need to call house within 30 calls; 15 numbers are needed remember!
To put that into perspective, the odds of winning a 90-ball bingo game in 30 calls is 1 in 295,232,118, it may not seem too bad but when you compare that to the odds of winning the National Lottery; 1 in 45,057,474, it means you're almost 7 times more likely to win the lottery than winning the £10million bingo game specials!
The fun is in the trying though and you can try on Monday at Fever Bingo. Not a member? Sign up and claim up to 500 bonus spins to use on the Fluffy Favourites release and receive double the cashback (real money!) in your first month of playing.
Bingo Promotions & Bonuses
Back to articles
Your feedback
Please enter your comment.
Your comment is added.
Bubles12
08/31/20, 10:08:26 AM
Terrible odds indeed, but these games are so much fun because more people win than usual.