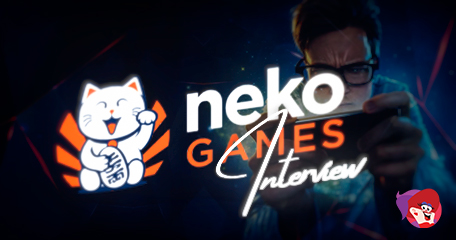 Based in Argentina, Neko Games specializes in the creation of video bingo games. Available to online casino and land-based operators, video bingo is gaining traction across Latin American, Spain and the UK. Features including extra balls, mystery prizes and jackpots elevate the traditional game to another level. We wanted to reach out to Neko Games, an official Microgaming partner, to learn more about their passion for video bingo. Also, don't miss the most recent game launch from November 2021, Don BINGOTE, based on Don Quixote de La Mancha!
Q: Let's begin with an overview of Neko Games and your partnership with Microgaming.
A: Based in Buenos Aires, Argentina, Neko Games is part of the Microgaming network of global creative studios. This means that Neko games are distributed exclusively through the Microgaming platform. Therefore, Operators can get our games onto their websites with a few clicks from Microgaming.
Q: Talk to us about the demand for Video Bingo and your decision to focus on this type of game.
A: There is a critical mass of players that are still at a very early stage in understanding how online gambling works. These "blue-ocean" of potential players do not yet consider online gambling as an entertainment proposal. When new players in immature online markets are faced with sophisticated and feature-overload slot games, they are usually intimidated. This is why we have decided to focus on Video Bingo games. Video Bingo mechanics are easy to understand! For example: basic winning patterns are the same as a traditional Bingo: complete one line, two lines or a full bingo ticket to win a prize.
Q: What is the testing process like and how is fairness ensured?
A: The testing is a very hard and closely monitored process. Our games are tested internally, but also at Microgaming, who will run multiple test cycles before allowing any game to be distributed. Certifications are conducted by independent gaming laboratories. Neko games are tested in multiple locations and various combinations of browsers and devices to make sure they are fully functional on a global scale.
Q: Popular within the Latin American market, do you see growth in other regions?
A: Indeed, Video Bingo is popular in Latin America and Spain. But given that these games are a derivative of the traditional multiplayer 90 ball bingo, wherever Bingo is known, the Video Bingos are well received by players. For example, the games are being very well accepted in the United Kingdom.
Q: We primarily see your products available via online casinos. Do you think casino players are more apt to play Video Bingo than traditional bingo players?
A: Yes indeed, this is because for the time being our games are only offered for online casinos. But we are open and having a lot of conversations about providing our games to land-based operators. Video Bingos are attractive for both casino players and traditional bingo players. Given that Video Bingos have 2 stages, the initial draw and the extra ball stage. We see that traditional bingo players prefer to play only the initial draw and on the other hand, casino players are more inclined to play more extra balls.
Q: Each Video Bingo title has some interesting features. Please describe those unique to Neko Games.
A: We have launched a balanced portfolio of games, all with unique mathematics and themes; all having unique and different features. The initial set of 3 games are designed to work together, as a combo. While Pachinko is focused on time-on-device players, who want to spend time with a small budget, we would have Fu 88 on the other spectrum of the player segmentation, aimed more for players willing to spend more and win bigger prizes. As a summary:
Features: Jackpot (initial draw), Free ball, Mystery Prize
Extra ball cost: Mid
Features: Jackpot (initial draw), Free ball, Wild Ball, Bonus (Levels)
Extra ball cost: Low
Features: Pot Jackpot Bonus (EB), Wild Ball, 2 Bonus (Levels + Picker).
Extra ball cost: High
Q: Are there any new games in the pipeline? What can we expect in the coming year?
A: Yes, and this is fresh news! We have recently released BINGOTE game. The new video bingo inspired by Don Quixote de La Mancha, the most important novel for Spanish speakers, and one of the most famous stories around the world.
Players will join Don Bingote as he journeys forth through La Racha, the land of windmills filled with gold and castles full of jewels, in search of untold riches. Navigate the way through amazing bonuses as you search for the great Bingote Jackpot. The game will offer the possibility to play with up to 4 tickets and buy up to 12 extra balls to increase the chances to win any of the 19 prize patterns and additional features.
The game is available in desktop and mobile versions, showing graphics and animations related to some of the most iconic chapters and events of the novel.
Back to articles
Your feedback
Please enter your comment.
Your comment is added.