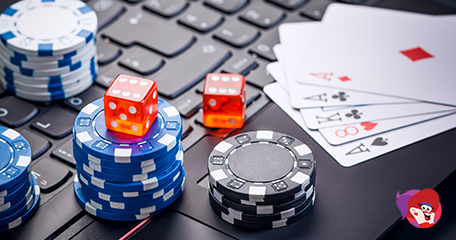 A Lot Will Change With White Paper Legislation
More than two and a half years after it has taken for the Government to review its UK gambling laws, new laws have been implemented which will require online gambling firms to carry out new "passive" checks on gamblers…
…to ensure they can afford their losses. Despite the long delay, the white paper still only has recommendations (to put to consultation) when it comes to most gambling reform actions, meaning it could take even longer (years!) to put those motions into place.
The new checks will be triggered when a customer spends £125 in a day (at the same bingo site or online casino), with more stricter credit-check measures proposed for those spending £1K a day. The dated pre-smartphone 2005 Gambling Act focuses primarily on affordability however, the level of those checks are still the subject of debate with reformers crying out for lower spending limits and more checks.
More Rules/Checks To Come
At the other end of the gambling reform table you have the gambling industry trade body - the Betting and Gaming Council, who are requesting that those higher limit checks should be done so that the customer does not have to share bank details.
Culture Secretary Lucy Frazer promised the Government would "force companies to check if customers are losing unaffordable amounts." There are also calls for "passive" checks on gamblers losing £125 a month or £500 a year, in this instance the operator would be looking for court judgements of other black marks on credit status. "Most of them will not know that they're taking place, but they are really important to helping prevent customers from losing money they can't afford," Frazer said.
According to gambling industry analysts Regulus Partners, the impending affordability checks will affect just 3% of customers, but those customers make up around half of the industry revenue. Other proposed "consultations" would see stake limits imposed on slot games for adults aged between 18 and 25 years of age, due to the Government suggesting that online slots are "the riskiest form of gambling!"
Dr James Noyes, senior fellow at the Social Markets Foundation, said "It is true that the final decisions and details for many of the proposals in the White Paper risk being delayed further by being put out to consultation…
…we also note the lack of meaningful reform of advertising and clarity about an ombudsman. Until these consultations are conducted and conclude in a manner that is free of industry influence, campaigners for reform have reason to remain cautious. However, we recognise that this White Paper is an important step on the path to reducing harm, tightening regulation and creating greater fairness in the market."
Source: "Gambling Firms Must Perform New Checks On Those Losing £125 A Month Under Long-Delayed White Paper", standard.co.uk, April 28, 2023.
General Gambling News
Back to articles
Your feedback
Please enter your comment.
Your comment is added.