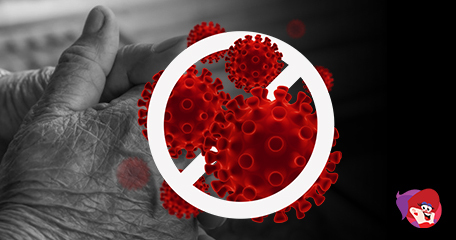 Elderly people could soon be asked to "reduce social contact" in a bid to stop the spread of Coronavirus (Covid-19), according to Scotland's chief Medical Officer.
However, in a conflicting turn of events…
…Dr Catherine Calderwood insisted that those aged over 70 would not be asked to isolate until they have the illness. Speaking to the mainstream media, Dr Calderwood said that people in the higher risk group, should typically look to reduce their social contact by about 75%.
With the lack of action from the UK Government, people are taking to the shops and panic buying whatever they can. Today, in my local Tesco superstore, there were no tins of beans, no bread, no toilet rolls, no eggs, no minced meat of any kind and no chicken! It's getting silly!
Matt Hancock, the UK Health Secretary said over 70's and younger people with certain health conditions may be asked to stay at home for a prolonged period of time. Over in France, they're could be on lockdown for 5-weeks at the very least!
Breaking News
Boris Johnson, the prime Minister of the UK announced in a Coronavirus broadcast on Monday that people with critical illnesses will be asked to avoid social contact for 12-weeks and that is minimum. No playing bingo games, no visiting bars or pubs and the same goes for restaurants.
Dr Calderwood told the BBC: "We would ask the over 70s to reduce their social contacts by about 75%. That will mean though that they probably will increase their family contacts or close friend contacts, who would be able to bring them food, and also prescriptions if they needed that, take them to hospital appointments."
The Scottish Government's National Clinical Director, Jason Leitch took to Twitter in an attempt to clear up and "confusion" about the guidance being offered to older people, he said: "Some confusion today. 1) there is NO PLAN to ask over 70s to completely socially isolate as with the symptomatic 2) we are working on guidance for the over 70s to be asked to REDUCE social contact for their safety. So, no bingo, no pubs…BUT family visits and neighbours etc."
Current advice for all age groups is as follows; people showing symptoms such as a temperature or new persistent cough, should stay at home for seven days and only contact a GP or NHS111 if the symptoms are severe. Or if they have shortness of breath.
Play Bingo Risk-Free
There is a way of socialising without leaving your home - online bingo and this month there are a number of great promotions up and running. From winning yourself a brand-new car over at Butlers Bingo to winning tickets to Mecca Fest in Blackpool in May!
Get involved with the chat at the likes of Tombola to not only make new friends but to pick up additional bonuses and physical prizes too! You never know, you could win a really big too!
Land Based Bingo News
Back to articles
Your feedback
Please enter your comment.
Your comment is added.
Bubles12
03/17/20, 08:03:34 AM
It's better to be safe than sorry.