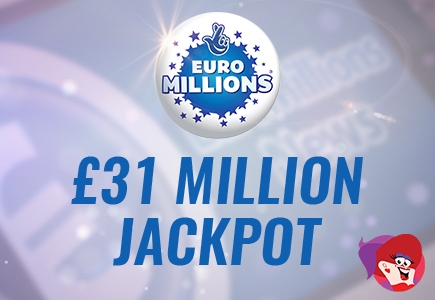 A EuroMillions jackpot worth over £31 million was won by a player from France on Tuesday, June 19th. The lucky numbers 7, 19, 26, 42 and 50, along with Lucky Stars 4 and 9 will undoubtedly drastically change the life of lottery's 88th Jackpot Winner, who wishes to remain unknown at the time being. The night of huge success has welcomed another two ticket holders from France, featuring a second prize tier and supplementary, My Million draw. The Land of the Franks, as it's popularly called amongst neighbouring English speakers, is now leading in the total number of jackpot winners per country. The UK is still in third place with 72 winners.
In fact, the number of people to win such enormous prizes within the UK will not change in the near future, since the country brought strict regulation into effect earlier in April, banning all British residents from participating in
EuroMillions
via third-party lottery sites. Although the regulatory change was introduced in November 2017, numerous operators and betting groups have only recently been affected, since their services aren't officially represented in the United Kingdom.
The exact location of the ticket purchase is unknown; however, the recipient of the prize has 60 days from the raffle to claim their massive £31 million jackpot. In addition, the lottery already welcomed three consecutive jackpot winners earlier in June. Two ticket holders from Spain and Portugal won a share of £69 million on Friday, June 1st, while a syndicate-winning ticket from Ireland scooped up an amazing £14 million four days later. The next draw was also very remunerative, when a player from Spain hit £14 million exactly on Friday, June 8th. Currently, there have been five winners so far this month, but June 2018 could still break down some records as the most successful month in EuroMillions history.
If you wish to participate in EuroMillions, whose jackpot has reset to a gigantic £14 million, pick your favourite
lottery platform
and summon your lucky digits! Likewise, a £14.7 million JP is waiting to be won in UK Lotto draw. Best of luck.
Original source:
"French Ticket Holder Wins £31 Million EuroMillions Jackpot"
. June 20, 2018.
General Bingo News
Back to articles
Your feedback
Please enter your comment.
Your comment is added.