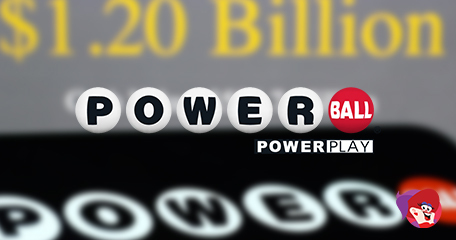 Two Powerball Lotto Records Could Be Set!
The Powerball jackpot will be worth a staggering $1.5 billion on Saturday 5th November after no winning tickets matched all balls drawn in Wednesday's drawing. The winning numbers from the previous draw were 02, 11, 22, 35, 60 and a Powerball of 23.
Leaping from $1.2 billion to that minimum sum just short of a world record for lotteries, means we could see a lotto jackpot far grander than expected!
As tickets sales continuing to grow across the states, the jackpot will continue to increase…
…the more tickets sold, the larger the jackpot. As it stands now, that $1.5 billion will be just short of the world record $1.586 billion Powerball prize that was shared by three winners back in 2016.
A $1.5 billion record jackpot would only trail the world mark and a $1.537 billion Mega Millions pot of gold.
Up until Wednesday, there have been 39 consecutive Powerball draws without a winner. The last jackpot winner to match all numbers drawn was on August 3rd. Not only is the record for the biggest Powerball jackpot ever in sight, but the most consecutive draws without ta win too – that being 40!
Jackpot winners can get their prize as an annuity paid out over 29 years or as a lump sum payment. The cash value of Saturday night's jackpot will be at least an estimated $745.9 million. All of that is before taxes.
The odds of winning the Powerball jackpot are one-in-292.2 million.
Powerball tickets are $2 each.
They're sold in 45 states, the District of Columbia, Puerto Rico and the U.S. Virgin Islands.
Powerball drawings are broadcast live every Monday, Wednesday and Saturday at 10:59 p.m. ET and are live streamed at Powerball.com.
Bingo Promotions & Bonuses
Back to articles
Your feedback
Please enter your comment.
Your comment is added.