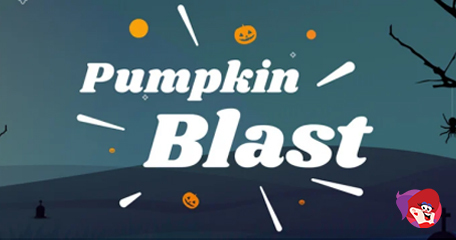 Bingo That Goes Bump in The Night!
Makeovers are not uncommon in the world of online bingo and over the years we've witnessed bingo sites go from dull and uninteresting to highly appealing overnight. A splash of paint here and there and a new look can contribute to a surge in player numbers, that we've no doubt, but despite the change, the games remain the same…
…unless you just happen to be Bingo Blast that is. Pragmatic Play's revolutionary bingo variant has ditched its sun-kissed summery feel for one more in-keeping with the month of October – Halloween! While the rules on how to play and win remain the same, the atmosphere is eerie with edge of your sat entertainment guaranteed, thanks to two huge bingo ball explosions!
Imagine an abandoned and dilapidated church with ancient tombstones scattered on the ground. Now picture that same scene at night with only the light of a full moon to guide you through the haunting trees. That's what you get with Bingo Blast, or Pumkin Blast as it's now known!
A spinetingling setting with spooky audio only adds to the excitement of this exclusive 90-ball bingo game. If you're yet to give it a try, you can secure tickets into real money prize pot games from as little as 1p. Tickets will never cost more than 20p each. No tricks just plenty of treats.
How Do You Play Bingo Blast?
Bingo Blast may be styled on a typical 90-ball bingo game, but it's anything but! When ticket sales have closed, an eruption of bingo balls takes place on your screen, pulling a selection of numbers from 1 to 90 at random. If you have matching numbers on your tickets they will be daubed automatically. A second blast takes place, pulling even more numbers at random. After this, the game continues as it normally would only at a speed bingo pace for 4x quicker gameplay.
Can I Play Bingo Blast on Mobile?
Bingo Blast is a mobile optimised game. Pragmatic Play developed this bingo game to fit perfectly on all screen sizes.
Are There Free Bingo Ticket Opportunities?
That depends on where you play. Some Pragmatic Play powered bingo sites host chat games and quizzes for free bingo tickets. You could always ask a chat host for clarity.
Can I Purchase Tickets in Advance?
Yes. Bingo Blast has a pre-buy feature where you can secure tickets for upcoming games. You don't have to be logged in or even online at the time of play. If you have purchased winning tickets then your prize money will be credited automatically.
Are There Any Bingo Blast Jackpots?
No. Bingo Blast offers no jackpots at present.
How Many Prizes Are There Per Game?
Traditional 90-ball bingo games guarantee three prizes per game, one-line, two lines and that full house, but with Bingo Blast, you only have the one winner – the full house winner. If more than one player wins the full house, the prize money will be split equally.
Do You Good Odds with Bingo Blast?
As with all bingo games, it's a gamble. Numbers are drawn at random via an RNG but compared with other games, yes you have more chance to win because there are fewer players in the rooms.
Terms and conditions apply
Bingo Games
Back to articles
Your feedback
Please enter your comment.
Your comment is added.