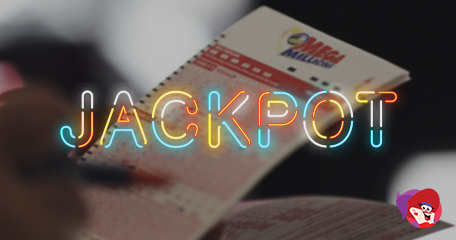 In the UK, the chances of you winning the lottery is more than 1 in 45 million. Statistics reveal you are 70x more likely to win an Olympic gold medal, 5x more likely to fall from the sky or be hit by lightning, 4x more likely to become an astronaut and or 75x more likely to get a royal flush in your first hand of poker! So, you can see, winning the lottery is bear on impossible. But it only takes one ticket to win!
Across the pond in the US now and those odds increase dramatically! The odds of winning either the Powerball or Mega Millions are roughly 1 in 292.2 million and 1 in 302.5 million, respectively. Statistically speaking, you are much more likely to be killed in a shark attack or being hit by a meteorite than winning the US lottery, but one man from Florida did, and how he won was truly amazing!
Half a Lifetime of Playing
They say to try, try and try again when you want to accomplish something, but sometimes you really have to say enough is enough and stop, only one man from Michigan is glad he persevered after landing a lottery jackpot of $18.4m! The anonymous man's decision to use the same set of numbers for every lottery draw since 1991 has finally paid off, and to say he is shocked is an understatement!
"I have been playing this set of numbers since 1991 and have rarely missed a drawing," the player told lottery officials. "I've thought several times about trying a new set of numbers but decided each time to keep playing this one."
He added: "I checked my numbers before I went to bed the night of the drawing. When I recognised the set of numbers, I checked my ticket over at least a dozen times. I was shocked!" The 61-year old started using 03, 05, 10, 20, 28 and 31 for his lottery numbers at 31-years of age, which is a shocking revelation! And in July of this year, they finally came up trumps!
In the US, lottery winners are given the choice…
…between the full sum paid in annual increments until the overall sum has been paid out, or a cash lump sum of lesser value. The Michigan man opted for the cash equivalent of $11.7m. Speaking to the press he revealed he would share the winnings with his family, donate to charity and save the rest. "It still hasn't sunk in that I won," he said. "I am so glad I decided to stick with this set of numbers."
Do you use the same set of numbers? My father has been using the same set of number since the National Lottery went live in 1994, and in all of those years, he hasn't won more than £100! Hopefully he will this Friday when the EuroMillions of an estimated £45million will go live. Plus every ticket purchased will generate automatic entry into the UK Millionaire Maker draw, where one lucky ticket holder will win £1million guaranteed!
Source: "Michigan Man Who Always Plays the Same Numbers Wins $18.4m Lottery Jackpot". UPI. August 25, 2021.
Bingo Society News
Back to articles
Your feedback
Please enter your comment.
Your comment is added.
Member's Feedback (1)
HangingAround
08/27/21, 06:08:26 AM
I would have given up long before then! I stopped playing our lottery years ago because it was so difficult just to get a tenner. And I think it's bad you only win...
I would have given up long before then! I stopped playing our lottery years ago because it was so difficult just to get a tenner. And I think it's bad you only win £10 for 3 numbers when 6 is the jackpot!
Show more