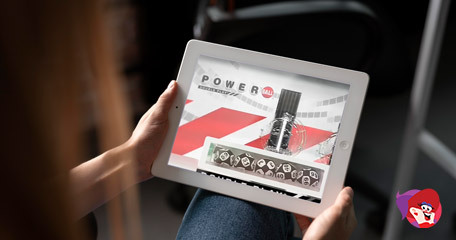 The numbers 22, 24, 40, 52, 64 and 10 will remain etched on the brain of one lucky lottery participant after scooping the second-biggest lottery prize in history this week!
A lucky California ticketholder scooped the entire $1.73 billion Powerball jackpot on Wednesday night with winning numbers 22, 24, 40, 52, 64 and the Powerball 10, after 12 weeks of rollovers. The single ticket was sold at Midway Market & Liquor in Frazier Park, just an hour from L.A.
We are yet to receive details on who won and what they decided to do with the jackpot prize – annuity or lump sum, but we imagine the lucky person in question has a lot to consider before claiming their prize. Financial experts recommend a "cool-off period" before claiming the prize, in a bid to weigh up the pros and cons of their windfall.
What Would You Take?
The jackpot prize winner now has the choice of taking the jackpot in full via instalments over the next 30 years (annuity) or a lump cash sum of around $774.1 million (£628.3 million). The $1.73 billion prize is the world´s second-largest lottery sum to date, beaten by Edwin Castro from California in November 2022 with his staggering $2.04 billion Powerball win, who decided to take the cash lump sum alternative of $997.6 million.
It's true that $1.73 billion is a staggering sum of money, however, it's jackpot lump sum payment option of 44% is the lowest it has been for two decades! It costs $2 to play with drawings every Monday, Wednesday and Saturday from the Powerball Florida Lottery studio in Tallahassee. Winnings are subject to federal taxes and many states also tax lottery winnings. Powerball is played in 45 states, as well as Washington, D.C., Puerto Rico and the U.S. Virgin Islands.
To win a Powerball jackpot you must beat odds of 292.2 million to 1, terrible odds but people do win! To put those odds into perspective, you've a 1 in 1.22 million chance of being struck by lightning over the next year, perfect example considering Halloween is coming, according to the US National Weather Service.
The biggest lottery winnings in US history are worth knowing, and here they are:
$2.04bn (£1.76bn) - Powerball - November 2022
$1.73bn (£1.4bn) - Powerball - October 2023
$1.6bn (£1.3bn) - Powerball - January 2016
$1.54bn (£1.19bn) - Mega Millions - October 2018
$1.35bn (£1.04bn) - Mega Millions - January 2023
$1.335bn (£1.02bn) - Mega Millions - July 2022
$1.08bn jackpot (£835m) - Powerball - July 2023
Andrew Stoltmann, a Chicago-based lawyer who has represented several lottery winners, openly stated that winners must be cruel to be kind. He told CNBC: "Saying 'no' to family might be the toughest thing that lottery winners have to do," before He then suggested winners recruit a financial advisor before splashing the cash on lavish purchases.
Source: "California Ticketholder Wins $1.76 Billion Powerball Jackpot After 12 Weeks of Rollovers: Single Ticket Scoops The Nation's Second-Biggest Lottery Prize in History". Mail Online. October 12, 2023.
Bingo Society News
Back to articles
Your feedback
Please enter your comment.
Your comment is added.
bridgetjones
10/13/23, 08:10:47 AM
The annuity or lower lump sum is huge, I couldn't imagine winning such a vast sum of money. Absolutely amazing for the lucky winner. Congratulations.