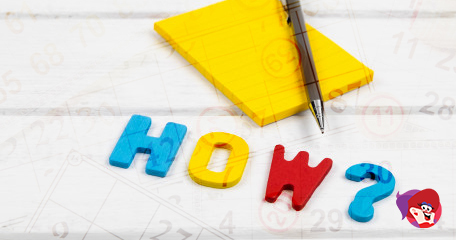 Well, welcome LBB'ers to the addition of "where the heck is my prize?" Granted, it's an unusual post and far from the usual realms of bingo dabbing and slot spinning, but it's one I feel many of you may also be going through. If you're a regular, you'll know I love the competition and have been extremely lucky in the past to win multiple holidays to the likes of New York, gadgets such as iPads and iPhones as well as video games consoles and even £15K in cold-hard cash on one of daytime TV's most popular chat shows, but sometimes, getting the prize you were told you'd won isn't easy.
Social media is awash with giveaways "like and share and tag a friend" types of competitions – just a heads up, Facebook is THE place to be in December for daily advent style competitions. Everyone from top clothing brands to local department stores are offering prizes in exchange for some social media exposure, even bingo brands and this is what leads me to my post.
Resolve an Issue
Top UK bingo sites often throw a competition into the mix to keep fan engagement up as well as player spirits and I was announced as one of those very lucky winners back in October on the Mecca Bingo Facebook page. The competition post asked for users to post about an epic failure, I followed the rules and even supplied an image. I was one of a handful of winners announced and my reward? A £50 Amazon voucher! Tidy I thought, it'll come in handy for all the kids I have to buy gifts for (my sister's not my own!), but here I am, almost a month later still waiting!
Being told you've won and not receiving it is disheartening, especially when you've been a loyal, regular player for years, and even more so, when you find out all the other winners had their voucher within 3-days of the competition closing! Yes, everyone except me received their voucher soon after they were told they'd won, so why am I still waiting? Countless messages to them on Facebook going ignored and chat support giving the standard "It's being looked into" message for almost three weeks now. It's literally like a game of tennis; back and forth with no result! So, what more can I do? A lot more!
If you're ever in a situation where you're being ignored…
…and are having to chase a prize you have not received – whether that be from a bingo brand or not, a physical prize or cash; you may find this information useful. Always keep the messages that informed you of your win. Any interaction between you and the company is vital when resolving issues such as this, but who do you complain to? ASA, the Advertising Standards Agency, they deal with complaints of this nature all the time. Submitting your complaint is quick and easy and if you can supply detailed info, your complaint will be dealt with in an efficient manner.
Hopefully you'll never find yourself needing to get the mediators in, but it's always handy to know who to turn to if you do! Stay lucky roomies!
Bingo Promotions & Bonuses
Back to articles
Your feedback
Please enter your comment.
Your comment is added.
MadamMilly
11/24/20, 07:11:31 AM
I had no idea you could complain about competitions! My friend was told she won months ago and still hasn't had it!