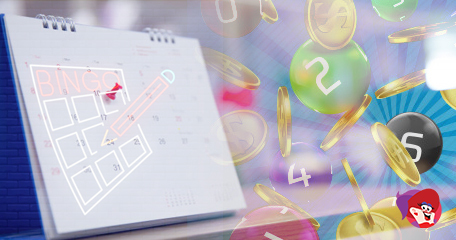 If you're looking to maximise your chances of winning bingo, you've come to the right place! That's right roomies, by the time you've reached the foot of this page you'll understand exactly what it takes to tip the odds in your favour, and I promise, it won't take too long either. Go grab yourself a cuppa (or something a little stronger) and settle in.
You back with me? Good. We all want to win bingo but not all of us can. There are a few things we can all be doing to help maximise our chances of winning and it's relatively simple; log in and play during off-peak times. It's hardly rocket science.
Think of bingo like a tube station; if you're (trying) to board the train between 7am and 9am, you're guaranteed to be squashed like an orange going into a bottle, but if you hang fire and board between 11am and midday, there will be less people and this means more chance of finding a seat – you with me?
Timing is of the Essence
Recognising when bingo is prime for the taking is vital. I'm an avid bingo player and my go-to website is Tombola, but you will not find me lurking in the bingo rooms until my chances of winning have reached their peak. During the 'working' hours of 9am to 5pm, there are less players in the room, but there's still enough players to steal a win right from underneath your nose.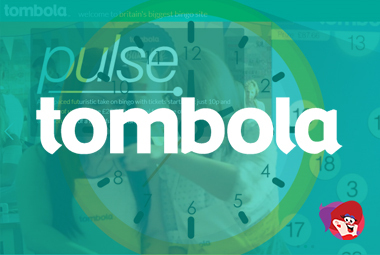 Between 6pm and 11pm, you're looking at rush-hour; this is when things get really hectic. You're talking hundreds of players in each room; from the coverall 80-ball bingo room right down to the bubble-themed 50-ball bingo games. Even the unique games which you'd consider to be less busy have plenty of folk trying to win during this period.
If you're a night owl, playing bingo between midnight and 6am will maximise your chances of winning drastically, but there needs to be a balance. Naturally, the more players in the room the bigger the real money prizes but this then means you have less chance of winning but the less players in the room, the more chance you have of winning, but the prizes will be smaller than during busy periods.
Last night at approximately 9pm, I tried playing the exclusive Pirates bingo over at Tombola, but those swashbuckling buccaneers were determined not to let me unearth the treasure, so I logged off until 1am and tried again, only this time I made my way to the best bingo room in my opinion; Cinco and won £50.
There were approximately 30 players in the room and my £2 managed to win me a nifty fifty, but what could I have won a few hours prior for my stake? Cinco is a much-loved casino game with a bingo twist and for a £2 stake during rush-hour, you're looking at returns of hundreds of pounds, but your chances of winning are slimmer than lead in a pencil.
Tips on How to Win and Boost Your Cash
Statistically speaking, regardless of where you play, it's a game of luck and if your luck's in, your luck's in. Too many players log into online bingo and expect to win, and this is when things can get a little messy. I often see chat hosts posting messages like 'It's the chance you take' and 'you're not guaranteed to win', but this has very little affect. It's as though somehow, these players who are losing think if they post harsh messages, they're likely to win. Uh-oh, don't work that way honey.
Don't get your knickers in a twist and do something to help you win. Here are some handy tips to help you do just that:
Try to determine the busy periods and log in after this
Switch up your stakes to give you more time playing. If you're playing £1 stakes on a £20 deposit, this delivers 20 chances of winning, but play 50p stakes and you've doubled your chances from 20 to 40.
Head to the cheaper bingo rooms when your bankroll is running dry.
Ask the chat hosts of there are to be any chat games or quizzes. This is your chance to pick up a little extra bingo bonus which can then be used on bingo games.
Avoid free bingo rooms during busy periods, because if you're playing at the likes of Costa Bingo, there'll be hundreds of players daubing for just a few pounds.
Don't forget to pick up any rewards that you may be entitled to. mFortune has a points-based VIP system that allows users to spend them in the shop on things like bonus spins or even merchandise and days out. Take a look at the upcoming bingo schedule on your favourite bingo site to get an insight into what to expect. If the prizes are big, you know they're going to pull in a crowd.
Bingo Idol and Bounce Bingo are just two that deliver daily doses of freebies and all it takes is just one deposit to trigger them. Each day, log in and claim bonus spins for the likes of the Fruit Shop by NetEnt; this is where you can shop 'til you drop at your local deli market but you could end up picking up mega multipliers and big wins as well as fruit surprises! Plus, you'll also get to claim free bingo tickets which can then be used on many different bingo games. If you win, you get to keep 100% of your winnings with no exceptions.
Back to articles
Your feedback
Please enter your comment.
Your comment is added.