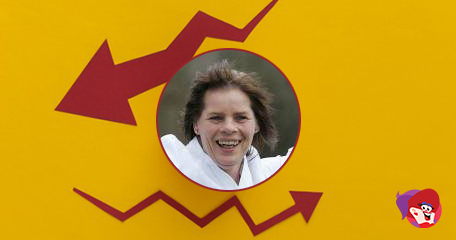 Top of the Shop Doesn't Mean Top of the World!
If you've ever wondered what the biggest win in UK bingo has been, stick with us as we reveal a true story on how one woman scooped a life-changing sum of more than £1.1m before going on to face bankruptcy. It was back in 2008 when Soraya Lowell, a 38-year-old from Scotland, became the biggest bingo winner in the UK after calling house at her local Club 3000 Bingo hall. It wasn't long before Soraya started to jump up and down with excitement when calling house on top of the shop – 90, much to the amazement of her 68-year-old neighbour and bingo pal Agnes O'Neill.
The platinum jackpot that night was a whopping £1,167,795 and as soon as she won it, she split it 50/50 with her pal! The pair had always played together and when one of them one, they both won, that's how it worked. I do this with my sister, only I tend to win more than her, so it always seems one sided! Speaking soon after the win, Agnes spoke to local press and explained why the pair had a close bond: "I've had a rough time the last three years. I've been very ill, and Soraya has cared for me which meant my husband didn't have to retire early. She has been wonderful to me. What she has done for me is absolutely something else."
Tragedy Strikes
With more than £550K in her bank, the biggest UK bingo winner decided to buy her home and an ice-cream van. Life seemed to be going swell for the lucky lady until Agnes passed away in her sleep just 2-months after the win. Fast forward four years and Soraya went from being on top of the world to facing bankruptcy with the local council taking her to court for money both she and her husband owed in council tax – roughly £13K, plus, the Bank of Scotland (at the time) had already been granted permission to seize the family home worth £150K.
Agnes' widower John revealed there were rumours circulating on the state of Soraya's finances, but claims he didn't believe them until the bailiffs started moving in. Speculation had been a reality in this case and John was saddened to hear of his neighbour's situation, only when speaking to local press he revealed Soraya hadn't personally spoken to him about it.
Speaking about her Club 3000 Bingo win in April 2008, Soraya said: "It's easy to say what you're going to do with the money before you win it. But in reality, it's tough." Staying level-headed, the woman carried on with her minimum wage cleaning job before attempting to run her own Ice-cream round in 2009, but something went wrong. South Lanarkshire Council confirmed the licence on the Ice-cream van had expired in October 2011 and hadn't been renewed.
What would you do if you won a substantial sum of money? Would you go on a spending trip or sit back and think about what to do with all that cash? It's always work getting financial help should you be fortunate to win a life-changing sum, as money of this magnitude can be difficult to cope with.
Source: "World's Biggest Bingo Winner Who Scooped £1.2m Jackpot Faces Bankruptcy Over Unpaid Council Tax". Mail Online. January 18, 2012.
Bingo Society News
Back to articles
Your feedback
Please enter your comment.
Your comment is added.
Member's Feedback (1)
HangingAround
06/14/21, 08:06:27 AM
How terribly sad! I've tried searching to see if there are any updates since the court hearing and repossession of the house, but there is nothing.