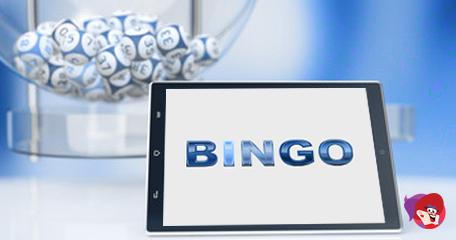 Bingo Games Get a New Twist
If you're under the misconception that all online bingo games are the same, you're very much mistaken. For centuries we've been playing the numbers game in the hope of landing a great big cash prize, but like most things, the game has to keep evolving in order to survive. We've witnessed bingo go from land-based to online, from older generations playing to those aged between 18 and 30 and now we're witnessing a new breed of game – and not just video bingo either!
From dance party themed games to live casino bingo games, each one may be slightly different in how it's produced, but the way you win remains the same. So why the change? We all want to be entertained for our money and sitting back watching a dabber marking those tickets isn't exactly enthralling, and that is why video bingo has exploded onto the online bingo scene.
What is Video Bingo?
Basically, video bingo is a type of slot machine only without the reels and win lines. It's very similar to that of Slingo, only you don't have to match lines on a 5x5 grid. Play'N Go are masters when it comes to online slots and have dabbled in table games too, only they wanted a new challenge and that came in the form of video bingo games.
Three of their most popular slots (to date), have been tweaked to deliver even more fun and ways to win, which are Viking Runecraft, Rainforest Magic and the totally delicious Sweet Alchemy, only this time, instead of matching clusters of symbols or win lines, you aim for one-line, two lines or the full house. They do offer a more 'traditional' style of play and this comes in the form of Hot Bingo, which aims to raise the temperature of the prizes to new levels.
New Way to Play Bingo
Each game round could see players buying as manty as four cards and this means up to 4 chances to win. Each card is home to 15 numbers from 1 to 90 and no card will be duplicated. Sounds very similar to that of 90-ball bingo at the moment, but there are some noticeable changes. When you're ready to play, 33 balls will be pulled at random from the pot and any of those featured on your tickets will be marked off automatically.
If you're one ball away from a 2-line patterns or a full house, you have the option to purchase up to 13 extra balls to create more wins. Unlike 'normal variants' Hot Bingo offers a bonus super line feature where if you create a line with 18 balls or less, you trigger the bonus wheel. The bonus wheel offers multipliers of 2x, 5x and 10x as well as a level up for increased value wins. An additional bonus wheel after a level up boosts those multipliers to 30x, 35x, 40x and 50x, giving a max win exposure of £16,628,026! Match the pattern displayed within 30 calls or less to win the jackpot.
Mighty Delicious Game
Sweet Alchemy Bingo is styled on the video slot title of the same name and as such, bonus rounds will be almost identical to that of the reel-spinning machine. Matching patterns could see you trigger the Elixir of Power bonus round where clicking chocolate candies could produce golden coin wins. Add to that a Treasure Chest bonus and you can see why it's so popular!
Your journey to great wealth starts with Viking Runecraft Bingo where matching patterns once again can trigger big cash or one of four bonus rounds: God of Thunder (Thor), God of Wisdom (Odin), Goddess of Beauty (Freya) and God of Vigilance (Heimdall), each with a unique reward. Match 3 golden symbols and enter the Ragnarök round to win up to 2,075x your stake!
Conclusion of Video Bingo Games
If you prefer to play bingo at a time and pace that suits you, then video bingo games are certainly worth a try. Why wait 6-minutes between games when you can play one after the other? There are some huge cash prizes to be won and winning prizes will see them automatically credited to your account. Another plus is the entertainment value you get with each one in terms of bonus rounds, but what about the disadvantages?
First major drawback is the speed in which each round is played. Yes, you can control when you want to start your games but the speed of the balls being produced is super speedy. Another factor to take into consideration is the amount you might spend to win what you could call a generous prize. Extra balls come at a cost and each time you choose to maximize your chances; your bankroll takes a hit. The more likely you are to win or trigger a bonus, the cost increases.
I've played video bingo and I've played online bingo and while I enjoy both, there is only one that offers greater value for money entertainment wise and that is standard bingo games.
Back to articles
Your feedback
Please enter your comment.
Your comment is added.