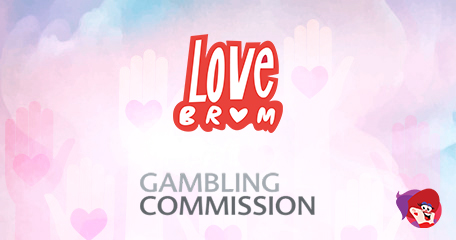 Birmingham-based gambling regulator – the UK Gambling Commission has announced a new partnership with another Birmingham based company – LoveBrum, the city based charity which receives support from the National Lottery Community Fund, in order to support other causes which include the Solihull-based Birmingham Dogs Home and Sikh Your-Mind; the mental health cause.
Being a patron of the charity will mean all 300+ staff at the UKGC will now have the chance to volunteer for a variety of causes supported by LoveBrum.
Experience Not Necessary:
Sarah Gardner, executive director at the UK Gambling Commission said: "As an important employer here in Birmingham it is vital that we do all we can to support the local community. We know the difference charities like LoveBrum can make to people's lives so we are delighted to be involved and to ensure our employees can experience volunteering with a range of different charities and causes across the Birmingham area."
Sarah added: "Part of our role at the Gambling Commission is to regulate the National Lottery and help to maximise returns to good causes. Since its creation in 1994 the National Lottery has gone on to raise over £40bn for good causes across Britain, including the National Lottery Community Fund which supports the work of LoveBrum. We see it as the perfect link-up, not least because it is great to see how National Lottery proceeds are spent on good causes like this."
Paul Mitchell, Executive Director of LoveBrum said: "Our partnership with the Gambling Commission will be fantastic for us and we're proud that the organisation has chosen to support our charity. Having their employees on-board with everything we do and playing an active role will allow LoveBrum to help more local Birmingham causes, and support our mission to make Birmingham even better."
About LoveBrum:
Established in 2015, LoveBrum is a registered charity that supports those hidden gem projects across the city of Birmingham, charity's which are often volunteer led and that deliver real difference with outcomes that can be seen, measured, enjoyed, and loved.
The charitable organisation supports the 'hard-to-reach' projects – those that receive no publicity no funding and no platform which they all deserve. The aim of LoveBrum is to support over 36 projects per year, and to get to the furthest reaches of the city as possible in order to remind people how great the city is.
Real money is raised through donations from fundraising activities and individual memberships and this will then stay in Birmingham and go straight to the chosen causes. Businesses and individuals are encouraged to get involved – the more who join in, the bigger the amount raised and the better for everyone.
Lottery & Scratchcards
Back to articles
Your feedback
Please enter your comment.
Your comment is added.