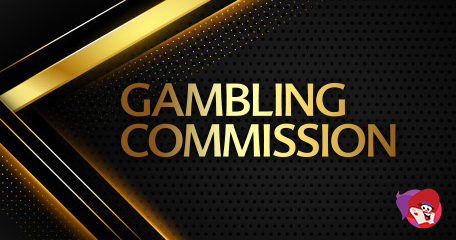 New stricter guidance on VIP schemes has been announced by the UK Gambling Commission (UKGC), in what they say is a "clean up the malpractice of so-called VIP schemes." The aim of the new legislation is to eliminate the irresponsible incentivisation of high value customers while striving to strengthen consumer protection. VIP schemes were labelled an area of concern last year and ever since, we've seen a decline in the number of VIP schemes and perks being offered by operators.
But this isn't the end of the VIP scheme as we know it, just an overhaul of how tailored bonuses, gifts and hospitality services are afforded to 'high value' customers. The new rules state that operators from October 31st must complete extensive checks on a customer before labelling them a VIP.
Neil McArthur, Gambling Commission chief executive, said: "We have introduced these new rules to stamp out malpractice in the management of 'VIP' customers and to make gambling safer. Our enforcement work has identified too many cases of misconduct in the management of VIP schemes and this is the last chance for operators to show they can operate such schemes appropriately.
We understand that the number of customers signed up to 'VIP' schemes has already reduced by 70% since we challenged the industry to get its house in order, last year. Whilst that is a sign of the positive impact our innovative approach to collaborative working can have, these new rules are designed to ensure progress continues to be made to protect vulnerable customers."
VIP – Very Important Practices
But that's not all! In the coming weeks, the UKGC has announced it will be launching a new consultation on customer interaction, which will include assessments being made to determine whether or not the customer has the means to gamble (assessment of affordability) as well as checks being carried out to recognise whether customers are at risk of gambling related harms.
On top of all this…
…the new guidance states that all operators – online bingo and online casinos (any operator offering casino games and gambling services for that matter), will need to appoint a senior executive to oversee any VIP scheme on offer and this senior executive must hold a personal management license (PML) and must be prepared to make individuals personally accountable.
McArthur continued: "Operators can be in no doubt about our expectations. If significant improvements are not made, we will have no choice but to take further action and ban such schemes. These new rules are part of the Commission's comprehensive programme of tougher enforcement and compliance activity which has also seen the introduction strengthened protections around online age and ID verification, improved customer interaction practices, and the banning of gambling on credit cards."
Source: "Gambling Commission New Rules to Stamp Out Irresponsible 'VIP Customer' Practices". Gambling Commission. September 30, 2020.
Bingo Regulations & Compliance
Back to articles
Your feedback
Please enter your comment.
Your comment is added.
bridgetjones
10/04/20, 11:10:31 AM
VIP schemes have always seemed to encourage big money spenders and their very nature is to take as much money as possible. I've never been part of a VIP scheme and glad of it!