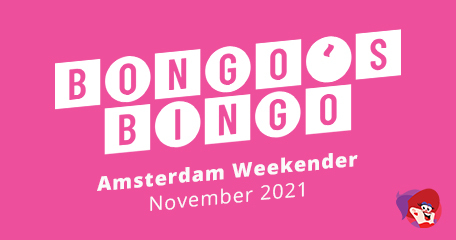 Bongo's Bingo has decided to announce their next major event and while many have praised the company for this, many others have labelled them stupid. I don't even know what day of the week it is with everything that's going on, but this isn't stopping the popular bingo/party company. A 3-day weekender for November will see legendary bands take to the stage in Amsterdam - Cascada, Vengaboys and Fatman Scoop to be precise, but here's the big but – how do they know they'll be able to perform?
Shut-down, lockdown or whatever you call it is still very much in place and yes, I know it's only February, but many don't know what's happening tomorrow let alone in 10-months' time! Many have branded the announcement as a money-making scheme and we can see why – they are still yet to refund people from 2020!
Can't See it Happening!
Over on Facebook, the page has become a place for disgruntled ex-fans to air their frustrations, one of which was Shauna Newth who openly stated: "You still holding me and my friends money captive for a bingo back in 2020 but you out here planning Amsterdam jolly's. Nooooo, give us back our money you like thieves!"
Another said: "Wigan April 2020 tickets paid for, where are the dates for Wigan 2021? Or do we get a refund?" No replies from Bongo's Bingo (shock!), but one from another annoyed fan: "Would love to know an answer to this!!! An absolute disgrace, and to top it off we are being made to pay the £18 booking fee again!!!?"
Even if everything gets back to some sort of normality, you then must deal with the whole vaccination passports. I think Bongo's Bingo have gone a little bonkers and haven't stopped to think about the wider issues here. The event offers different accommodation with prices starting at £279 per person with a £30 deposit, but we've a feeling this event will be a little like the planes at Gatwick – grounded!
Jonny Bongo said in a news piece: "We are absolutely thrilled to be announcing this crazy weekend in one of my all-time favourite cities. It's the perfect weekend to amp everything up. So not just Bongo's Bingo but boat parties and live shows from very special guests who we love and loads more. It's such a great citytoo, everyone will have a blast exploring it. We know it has been such a challenging and difficult last year for everyone and hope that we can bring some much-needed fun and escapism back toward the end of this 2021 in Amsterdam."
Mass gatherings? I can't see this going ahead but that's just me. Past experienced have seen more than 500,000 travellers heading to more than 1million experiences in 75 destinations worldwide, but I think the next party bingo session Bongo's will be hosting will be to a small crowd here in the UK or virtual.
Source: "Bongo's Bingo's Amsterdam Weekender – November 2021". Student Times. February 20, 2021.
Bingo Society News
Back to articles
Your feedback
Please enter your comment.
Your comment is added.
Member's Feedback (1)
MadamMilly
02/22/21, 11:02:27 AM
Stupid if you ask me. Another way of getting deposits and not paying back. So many still waiting almost a year on for a refund, this will be the same too!