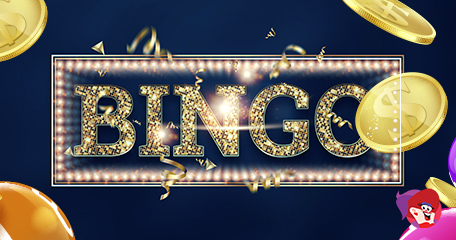 We're in a digital age now where processing payments online should be instant, but to tell you the truth, they're not. Not so long ago we were a nation of cheque givers and receivers and when it came to processing those slender pieces of paper, we would be waiting on average 7-working days. By the time we received the money, we'd be chomping at the bit!
Did you know that cheque payments are now processed within one working day? It's astonishing, so why should online be any different? Technology is advancing at a rapid rate and with the whole globe at the end of our fingertips, bingo withdrawals should be a lot quicker than they currently are.
Statistically, when it comes to cashing out your winnings, you could be waiting anything between 3 and 5 working days. And, when you're waiting on cash, that timeframe feels like an eternity. Is there something we can do to speed up that process? You bet! And it all starts with being payment method savvy.
#1 Choose or Lose
First things first LBB'ers; choose your perfect bingo site. We have hundreds of bingo sites listed with every bit of information you could possibly imagine; from the software providers featured to the different types of bingo games on offer. All this information is there to help you find the perfect bingo site.
Where to start? Why not check out our best bingo sites guide? You'll find a list of the top 10 websites – all packed with both bingo and games, who all deserve to be on the list thanks to friendliness, high pay-out rates and inviting bonuses.
One of my personal favourites is Buzz Bingo. Since running an extremely successful television campaign, the popular UK bingo brand has picked up quite a fan-base and this is for one reason and one reason only – no wagering guaranteed! Ever! There are no hidden terms to catch you out and no small print either.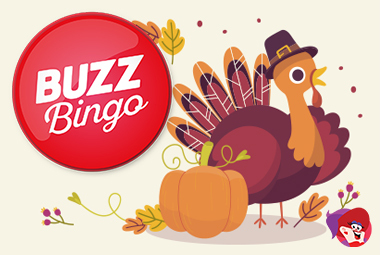 If you're keen to keep 100% of your winnings, even after accepting bonuses, there's a bountiful welcome bonus waiting to be claimed. Deposit and spend £10 and receive £30 in bonuses.
Many bingo sites state there is a pending period of at least 24-hours before withdrawals are even looked at, and these websites often allow you to reverse your withdrawal and this is a big no-no. I tend to stay clear of 'pending period' websites as they offer too much temptation and I often end up losing what I wanted to cash out.
#2 Be Pay-Wise
Does it matter what payment methods you use to make a deposit? Well duh! Of course, it does! The UK Gambling Commission has bowed to pressure (and rightly so!) and has banned the use of credit cards with all online gambling. If you missed our breaking news announcement and frequently use a credit card to play online casino or bingo games, you may want to listen up…
…Gambling on credit cards is to be banned from April 2020! The ban comes into effect on the 14th of April and from this date onwards, no operators will accept credit cards as a form of payment, so you best have a back-up plan.
Why the change? It's estimated 24 million adults in the UK gamble and 10.5 million of those gambling online. UK Finance estimated that 800,000 consumers use credit cards to gamble. The impending ban was brought about to reduce gambling related harms.
#3 What's Best?
I'm not about to tell you what to use when it comes to bingo banking, but what I will tell you is there is a foolproof way of getting your hands on your winnings quicker – much quicker. Of all the payment types available, PayPal comes out on top as the best. The e-wallet system allows users to remain anonymous in some respects whilst producing fast results…
…Why put your payment details in time after time when you can authorize payments via an email address and password? PayPal is basically the middleman and it's totally free to use when playing online. You tell them your details and add a funding source, confirm your details and BINGO! You're ready to start using the system.
To make a withdrawal via PayPal is simple; head to the cashier to execute the transaction and sit back and wait for the funds to hit your PayPal account. Please note; you can only withdraw back to the last payment method you used to fund your bingo account, so if you used a debit card, you can only withdraw back to that debit card.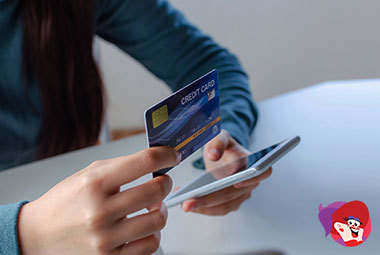 It takes on average 24-hours to process withdrawals this way which is fast compared to 7-working days with most operators. Take Tombola, for example, they do state cashing out via PayPal can take up to 72-hours, but in all the years I've been playing there, I've never waited longer than 24-hours. The quickest has been 2-hours.
When the funds reach PayPal, the next thing to do is move them back to your bank. It sounds extremely complicated but it's easy, trust me. When your chosen bingo or online casino processes the payment, log into PayPal and request to 'transfer'. Pop in the amount you want to send back to your bank and it's there instantly! Why wait longer than you need to?
#4 The Fast and the Furious
Interested to know which bingo and casinos offer the quickest processing times? Well, look no further! I've delved deep within the furthest reaches of the net and came up with these little gems:
Mecca Bingo: Deposit £10 and receive a £30 bingo bonus, £20 slots bonus and £10 to use in-club
Tombola: Get £50 free when you deposit £25. Anything you win from your bonus will be credited as real money winnings.
Blighty Bingo: Receive 200 bingo tickets and 25 bonus spins with our exclusive sign up offer. No wagering requirements with this one either!
General Bingo News
Back to articles
Your feedback
Please enter your comment.
Your comment is added.