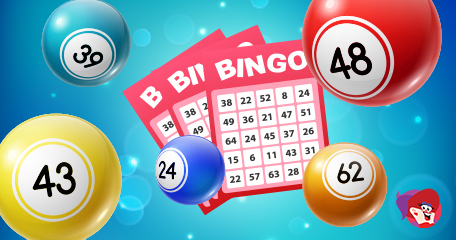 You've got to be a certain type of evil to be able to rob someone, especially when that someone is not only a pensioner but a pensioner who was just two-days into mourning the passing of her sister. This shocking story dates back to 2019 when the then 79-year-old woman was out playing bingo. March 10th, 2019, a sickening plot was carried out by three people she knew and trusted and now they thieves have been hauled in front of magistrates at Hull Crown Court.
The elderly woman knew the perpetrators as Victoria Marks, a 43-year-old who had a key to her flat after she offered to help decorate it. Marks then handed the key over to her friend Kerrie Martin, 44, who recruited her partner, Trevor Longley also 44, to raid the elderly woman's home. Knowing the complex was surrounded by CCTV, the trio didn't care when video surveillance captured them coming and going from the property with her entire lifesavings.
Dab and Grab
Playing bingo was the pensioners hobby and she would attend every Sunday like clockwork. Knowing this, the gang of three spotted heir opportunity to strike. CCTV captured Longley wheeling a great big safe from the flat she lived in and inside, it contained £21,000 in cash – a sum of money she had been saving her entire life!
After her bingo games, the pensioner came home at around 9:15pm to find the door was ajar. Instantly recognising something was wrong, she called the police. The hallway light was open, her bedroom door was open and the second bedroom where she had a piggybank full of money for her grandchildren had been spilled all over the floor. Not only had someone taken her safe, but all her personal documents along with it!
The twist in this news is that Marks was dating the pensioners son at the time and the court heard she had acquired the key fob by promising to help tidy up the flat. "For that work in January, in paying her, the victim made a reference as to where her money was kept," said prosecuting barrister Nick Aldington.
The prosecuting barrister continued: "On March 9, 2019, Victoria had an argument with the victim's son and returned the keys. The significance of her having the keys is that the crown say that this was a planned burglary with each of the three defendants playing a separate part. Victoria supplied the information and advised on the layout of the flat, where to look and what to look for.It is particularly significant that Marks asked the victim's son whether she was going to the bingo or not, bearing in mind that the victim's sister had died two days before."
March 9th, the victim's son ended his relationship with Marks. She handed the keys back and this would then be her alibi – keys returned a day before the burglary so it could never have been her. Only she had her friend Martin make copies. Almost two-years on and the elderly woman says she doesn't feel safe in her own home after her rogue experience.
In a victim personal statement she wrote: "I have had to stay at my son's. I loved my flat but I do not anymore. I have not been able to sleep since this happened. Financially, this has devastated me. My life savings were stolen and now if I want something I can't get it. I will never trust anyone ever again. I lost my sister two days before and Victoria knew this. She said she was sorry for my loss and asked if I was okay but this shows she has no feelings."
Marks was sentenced to 27-months for burglary. Longley was handed a 43-months prison sentence for his role in the crime. Martin, who has a string of offences under her belt, was sentenced to 4-years in prison with a further 6-months added on top for affray.
Source: "Hull Pensioner Returns from Bingo to find Entire Life Savings Stolen". Hull Daily Mail. February 15, 2021.
Bingo Society News
Back to articles
Your feedback
Please enter your comment.
Your comment is added.
Member's Feedback (1)
Bubles12
02/17/21, 11:02:11 AM
Horrendous! She wont get a penny of that back either!