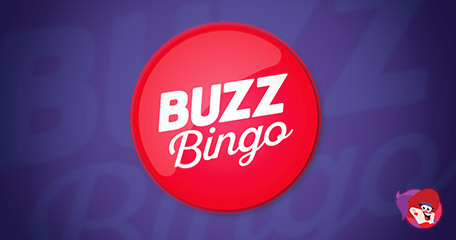 A new month means new promotions and this month, Buzz Bingo has gone with a flaming June theme by unleashing a red-hot and diverse selection of bingo offers…all of which are guaranteed to draw attention!
Play for a penny to win £100 will be an unmissable event with six whole hours (across two days), dedicated to playing small stakes to win big prizes. No need to dream about how to turn pennies into big cash because Buzz Bingo will be making it a reality for lots of their bingo players – every Tuesday and Thursday this June!
You've three chances to win in every game…
…from 8pm to 11pm on both Tuesdays and Thursdays with no less than 33 x 90-ball bingo games scheduled to take place. That's a staggering 145 chances to win across the one evening or 290 chances to win over both evenings! What can you win?
£300 or £500 in every game!
1p games will guarantee £100 for the one-line, two lines and full houses
2p games will pay out no less that £100 on every line, two lines and full houses only this time there will be roll on games worth £200!
Purchasing tickets to all three hours of bingo games will set you back just £3.36p for the penny games or £6.72p for the 2p games! Talk about bargain bingo!
Other Buzz Bingo promotions this month include:
#1 – Watermelon Wheel: Log in between 5th and 27th a June to take the wheel for a no deposit spin to see if you can land a fruity win! There are bingo bonuses and casino spins to be won daily!
#2 – Sizzling Slots Spinner: Play £20 on any casino game and take the fiery wheel for a guaranteed win spin! Get between 5 and 50 free games with every spin!
#3 – £500 Full Houses Every 30-Minutes: Every second Friday of the month Deal or No Deal Bingo boosts the prize pot to £500! There's 12 x £500 full houses to be won and in each game there is also a Deal or No Deal Box feature, this gives the full house winner the chance to win 2x the full house prize!
#4 – Guaranteed £2,500 Jackpot: On the second Saturday of every month, Fluffy Favourites Bingo pays out £2,500 - minimum! The bingo jackpot must be won by midnight during each event and the ball count needed to win will increase, making it easier to win it as the night goes on!
#5 – Win Up To £5K in The Slots Draw: Every £10 staked on Big Top Tombola, Marine Mayhem Mini and/or Pirate Plunder before June 29th will give you one entry int the prize draw to win £5K in wager-free cash! Every £10 staked on Mafia Millions gets you two entries into the same draw.
Promotions & Bonuses
Back to articles
Your feedback
Please enter your comment.
Your comment is added.