No license jurisdictions
Beware of Unlicensed Online Bingo Sites ➤ Learn about gambling regulation, certification and licensing. Avoid operators with no gaming license and here's why!
The evolution of modern technology enabled punters to play versatile online casino and bingo games from the comfort of their homes. People were given access to thousands of adventurous releases without having to travel to land-based venues, which can sometimes be hundreds of kilometers away.
As the number of Internet-based entertainment facilities was rapidly expanding, consumers have started noticing some differences between those parlors. Exploring the very surface of a website, players spotted that some establishments are certified, while the others have no license seal.
Much more than just a colorful decoration on the website, a license confirms whether a website runs in line with some standards imposed by a regulator. When there's no such approval, it's up to punters to think twice before depositing in such place.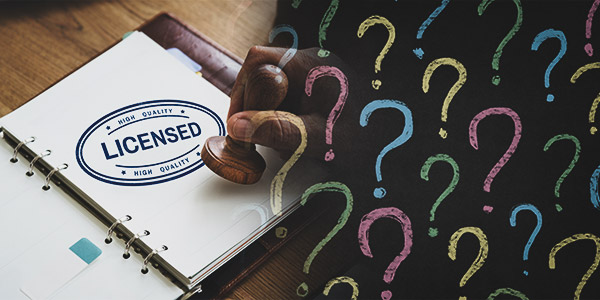 Why Does a License Matter?
Having in mind the sensitive nature of this type of entertainment, it doesn't come as a surprise that players are not comfortable with depositing in unlicensed bingo rooms.
To start with, the absence of a certificate means the absence of clear policies on deposits and withdrawals, as well as processing time. Also, there's no obligatory code to regulate the level of player protection or advise them how to act responsibly.
No matter how attractive and entertaining these venues may look on the surface, one shouldn't take those fancy offers for granted. We all know that gambling is classified as a risky activity, so why making it even riskier by investing money into non-approved facilities?
There's one thing we'd like to clarify here. An unlicensed casino is one operating without approval for a licensing body, but there's one more situation when a parlor is considered non legitimate. For example, an operator has approval from one regulator to offer its services to one region, not the entire global market. Yet, due to some reasons (mainly financial profits), certain suppliers circumvent that rule and target consumers from a specific area without having a local license.
While this situation is equally unfavorable from a customer's point of view, dealing with a fully unlicensed parlor is far more dangerous. In the former case, if operators do care about their users, they won't make unpleasant situations (especially with payouts).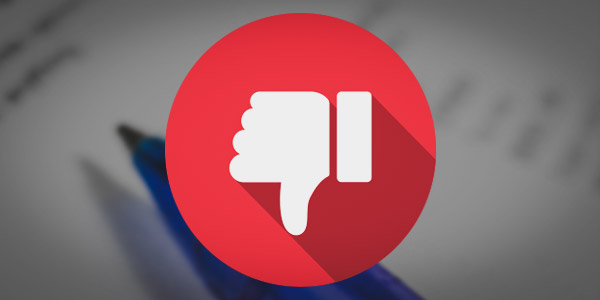 Downsides of Unlicensed Venues
Potential issues with uncertified establishments are numerous, so we compiled a list of the most common unpleasant situations punters can face:
A venue refuses to pay winnings, in most cases the large ones, but it's not a rare case that players have issues trying to withdraw a couple of hundred euros or dollars. They use various excuses, require documentation, and continuously postpone cashout.
Customer support doesn't respond to e-mails/ live chat/ telephone. There's often a wall of silence, or when they do reply, they mostly give generic, insufficient, and often unhelpful information.
Such operators include non-genuine content into their offerings. They either do it on purpose, to pay less for something that resembles an original, or they simply don't know. While such titles on the surface may look the same as the authentic product, but when paying closer attention, players shall spot that the command buttons are different and some options don't work.
In addition to this, some companies also implement poor business practices with affiliates that represent them. They don't respond to e-mails, or are very rude and unprofessional when communicating, also refuse to pay commissions, and so on.
If that's how they treat their business partners, chances are their treatment of players will be the same. That's why such facilities earn warning badges as well.
Are There Any Player Protection Measures?
As there's no licensing institution to supervise the behavior of an operator, quite logically, there's no precise code to arrange player protection sector either. Unlike certified venues that are obliged to equip their websites with tools for responsible gambling, uncertified parlors aren't.
This undoubtedly opens lots of room for unfair behavior. Such online casinos and bingo rooms can delay payments, refuse to pay winnings, provide poor customer support (or no support at all), offer falsified games, and they can get away with it.
However, some affiliate platforms often mediate in such cases to try to turn the situation in the player's favor. As soon as they spot a venue like that, they create a rogue report and inform the community of their findings, providing plenty of evidence of how they discovered that something wrong was going on.
While this itself doesn't guarantee that a player will receive his/ her money in the end, it helps a lot in building a more transparent and safer environment. A community is then widely informed on such scammers and warned to steer clear. That's one of the ways to protect punters- to warn them on blacklisted rooms which need to be avoided at all costs.
Helpful Tips when Choosing an Online Bingo Room
United Kingdom, Sweden, Malta, Alderney, Netherlands, and Gibraltar are just some of the licensors which have the reputation of rigorous. They may have more stringent licensing procedures in place, but when approaching any of the outfits powered by these regulators, players can rest assured that they will be spending their money in a well-regulated environment. Even the Curacao license, which is far less renowned than the ones we mentioned above is better than no certificate at all.
Still, if punters are extremely curious to take a closer look at an unapproved venue (even for the sake of comparison with a legit one), they need to approach very carefully. There are other details to pay attention to, such as seals from test labs, which could at least confirm that content is fair and with a random outcome. Then see if the website uses any encryptions for the protection of sensitive data.
In the end, exploring the forums can help as well. Sometimes, it may happen that an unlicensed casino offers fine products, and doesn't have a problematic history with either payments or support. Look for opinions and reviews from punters who have had the chance to deal with such suppliers, and then make an informed decision.
Gamble responsibly!
Showing results for Virginia, United States
Join and start earning awards
You will immediately get full access to our online bingo forum/chat plus receive our newsletter with news & exclusive bonuses every month.
Join instantly with your social account