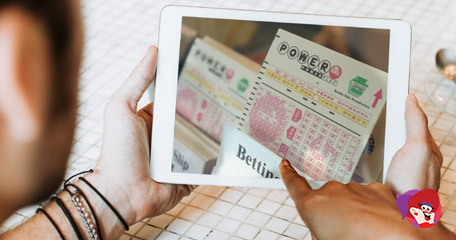 Being fortunate enough to beat incredible odds to walk away with life-changing money is a dream for most of us, but that dream of winning big cash can be the devil in disguise for many, including Kenneth Parker, the then 77 year old spouse of Powerball winner Connie Parker, 74 from the USA.
I know what you're thinking…how can multiple millions of pounds (dollars) be a bad thing but trust us when we say it can. How many of you can say you trust your wife or husband with a winning lottery ticket? 9 out of 10? Well, Kenneth thought he could trust his wife of 16 blissful years of wedlock. Oh, how very wrong he was!
Across The Pond
Our news takes us over to New York when in 2003 Connie and husband Kenneth won £20million (25million US Dollars) on the Powerball. As soon as the win had sunk in, Connie kicked her husband out of the flat and started to go about underhand tactics to deny him access to the mega real money win!
It all began with Connie making her way to lottery HQ to claim the win for herself. Instantly Kenneth asked his wife, who is mother to 3 of his 8 children…
…why would she want to sign for the win alone, and even went as far as questioning this with the official lottery company, but he was put as ease when the company confirmed there would be no problems in regard to the money should his wife sign the ticket alone.
Inserts gulp and heart-palpitations emojis here!
On February 12th, 2003, 'they won' with a ticket bought at Massapequa Mall. "We were going to buy a new condo and a new car – enjoy the rest of our lives and travel," Kenneth said. Instantly once the ticket was claimed, Connie set about cutting ties with her husband of 16 years and his 5 children to his previous wife, so as not to hand over any of 'her winnings'.
He told reporters at the time: "I feel betrayed. I couldn't believe she was doing this to me. I'm still bitter I loved her."
Not happy with his wife's antics, Kenneth, after being locked out of his own property he shared with his wife, filed for divorce and filed a motion in Suffolk County Court for his half of the mega prize drop. However, the bitter legal battle that followed would unearth tensions within their relationship.
Did Kenneth get half of the money? I was following this story with bated breath in the hope Kenneth was awarded half of the win, however sadly not! Winning the lottery may be a dream but it can also be a nightmare! What would you do in a situation like this? Let us know your comments below!
Source:
"£20million Powerball Lottery Winner's Curse As Life 'Turned cold' After Huge Jackpot Win", Mirror. September 17, 2023.
Bingo Society News
Back to articles
Your feedback
Please enter your comment.
Your comment is added.
bridgetjones
09/21/23, 09:09:29 AM
Wow, how terrible! I think in examples like this tickets should be signed by both parties! I know I'll be getting my other half to sign it from now on!