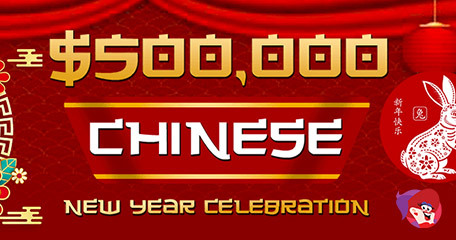 Big Cash Jackpots Must Be Won This Month!
Twenty-three years in the online bingo industry is no mean feat and Amigo Bingo have just recently celebrated that epic milestone. Did you know the longer an online bingo or casino website has been in operation, the more trust-worthy and reputable it is? Well now you know and you'll soon know just why thousands of players return to Amigo Bingo time and time again!
Is it the free trail offer? Quite possibly, however, the reason this US-friendly bingo site is so popular is due to the sheer volume of promotions on offer; mega guaranteed prizes plus the odd freebie here and there for added excitement!
Before the LBB community can tuck into the delectable offers, an account is needed and there's a special 1,000% waiting to greet new sign-ups! Before that, there's a free trial offer and that is something that is only available exclusively to our community! If you're yet to sign up to Amigo Bingo and are reading this, you qualify!
Get $50 free trial offer plus 50 casino spins when registering with code: LBB50.
Current January Promotions:
#1 Ultimate foodie bingo tour invites player to traverse the virtual eateries of the US in search of a share of $250K in cash jackpots! A bingo contest to end all other bingo contests and it's only available to Amigo Bingo players! Deposit and play in special food-themed bingo games to win a share of that real money prize pool. Card prices range between 25c-$1, with jackpots of up to $10,000 Cash with a 'Buy 15 tickets Get 5 Free' special deal!
Each contest game win gets you 1 point into the weekly contest.
Every $10 wagered on contest games gets you 2 points into the weekly contest.
Each deposit made within the weekly contest gets you 3 points into the ranking.
Weekly winners will be selected either by the top 5 rankings or a random draw, based on the following dates: January 1st to 7th: top 5 ranking, 8th to 14th: random draw, 15th to 21st: top 5 ranking, 22nd to 31st: random draw.
There are 8 prizes to be won each week, five bonus bundles and three cash prizes:
1st Place: $250 bingo bonus plus 250% deposit bonus
2nd Place: $150 bingo bonus plus 150% deposit bonus
3rd Place: $100 bingo bonus plus 125% deposit bonus
4th Place: $75 bingo bonus plus 100% deposit bonus
5th Place: $50 bingo bonus plus 100% deposit bonus
1st Cash Prize: $500
2nd Cash Prize: $350
3rd Cash Prize: $150
#2 Fifteen million slots tournament is one for the casino game enthusiasts out there. To give you an idea of how much can be won, in December there were mover 1,000 jackpots of $1K or more, over 425 jackpots of over $2K and 250 jackpot winners scooping at least $3K or more! Just like the bingo tourney, only this time with slot games, points are awarded based on the following criteria:
Get 5 points for every deposit you make during each weekly tournament.
Get 3 points for every $30 wagered on Mobilots.
Get 1 point for every $50 wagered on Parlay Slots and Casino Games.
Weekly winners to be selected by top 5 ranking and random draws with 9 prizes of bonuses and cash guaranteed. Whether you gather enough points to sit on that leader board or not, there's still a chance to win up to $1K in cash or up to $300 in cash with a 200% bonus on top!
#3 Chinese New Year celebration is a bingo party like no other with $500K in real money prizes! Play the exciting Dragon, Rabbit, Lantern, Lucky Lanterns, Fireworks, Tiger and Fortune Cookie coverall bingo games and you could win more on top of full house prizes! Ring in the new Lunar New Year in chat games to win a share of at least $2,023 in cash prizes in just one hour!
#4 Now for a free offer! This is your chance to get 50 bonus spins on the house twice a week with the weekly spins deal! Log in every Wednesday and Sunday to receive 25 casino spins on the machine of the day. No deposit needed. View the current list of participating casino games via the promotions and offers page.
#5 Big bingo circus is back with another $150K in cash prizes! Buy 30 cards get 5 free in all themed bingo games and collect as many points as you can for additional prizes! Again, it does not matter if you fail to land a spot on that leader board as there are random draws taking place too!
Each contest game win gets you 1 point into the weekly contest.
Every $10 wagered on contest games gets you 2 points into the weekly contest.
Each deposit made within the weekly contest gets you 3 points into the ranking.
Players in 6th to last ranking in either of the 4 draws will also get 1 grand prize draw entry to win one of 4 x cash prizes. Plus, there are extra bonuses on offer too where 5 lucky winners will get to pick one of the following options:
Option #1: Double the daily bonus on the next deposit, regardless of the amount deposited. This offer will trigger up to 350% in extra bonus credit.
Option #2: Receive a bonus cash back equating to the total amount deposited over the week. For example, if deposits amassed to $500, the bonus cashback sum received would be $500 bonus
Option #3: Get 5 lottery tickets to win up to $500 extra.
Option #4: 2 Team Bingo Tourney Entry Tickets for the same weekend.
Option #5: $50 bingo bonus to play your favourite games with no deposit needed!
#6 Bitcoin bonuses allow for up to 10 additional bonuses of up to $500! Earn a stamp for each Bitcoin deposit and get your extra funds instantly! There are exclusive bonuses and extra offers such as team bingo entries to be had too, all for choosing the Bitcoin deposit method.
Bingo Promotions & Bonuses
Back to articles
Your feedback
Please enter your comment.
Your comment is added.