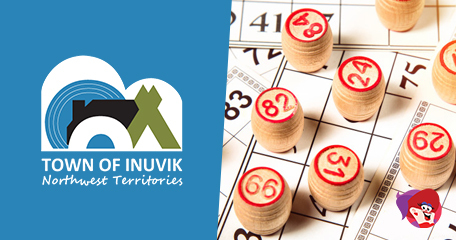 Bingo offers memorable moments; from times you came close to winning a large sum of money to times when you may have hit the jackpot. But playing bingo isn't always about winning, it's about being able to meet up with friends just to break-up the usual routine. Organisers often throw bingo events to mark special occasions while others host bingo games to raise vital funds for worthy causes, and one particularly worthy cause has hit the headlines for all the wrong reasons!
A bingo fundraiser was set up in the US recently to help bring more veterinary clinics to the Inuvik community, but what was supposed to raise money for the Arctic Paws organisation ended up being the complete opposite and they now find themselves $500 out of pocket. But what happened? The details are a little confusing but what we can make out is the bingo event got out of hand when the 'N36' ball entered the bingo chute but was never called.
Some bingo dabbers who were watching the balls being drawn had marked this number off while others who were only listening to the calls didn't. This put many of those playing bingo at a disadvantage. The game was halted, and someone then mistakenly hinted at refunding those who had missed the N36 ball on their ticket, but word soon spread, and everyone was demanding their money back making it a bingo nightmare they'll never forget!
Give a Little…Respect!
Charitable bingo events are the societies number one fundraiser, but they're not exactly new. The cost to sterilise between 25 and 45 animals is a whopping $21,000 so you can see why they need all the help they can get. Arctic Paws offer other veterinary services too all of which cost money and they can't help the community unless they have the funds to do so, so when you have a queue of people threatening staff for their money back over a game to help sick pets, it's absolutely ludicrous.
Volunteer organiser, Ray Solotki said: "Every time someone is screaming at you, demanding a refund… when that same person or people call you in the middle of the night saying, 'I need help with my animal,' well now you are losing out on that." Threats of violence were even directed at the Inuvik's lottery officer over a game of bingo!
Arctic Paws relies on bingo fundraisers but has said since the fiasco of the last session, they will not be hosting another. Now, attentions must be turned to other ways to fund the resources needed for sick and injured pets, but with what happened still so fresh in the minds of the community, are these same threatening people going to support future events?
A handful of community members have donated the shortfall of $500 back to the charity but that still leaves them where they first started – needing money to operate. "It's embarrassing how the community reacted and it also makes me not want to fundraise for these kinds of events anymore," said Solotki. "Why would you volunteer your time to potentially being abused by your community members just for trying to raise money to do some good in the community?"
Source: "'People Were Screaming' at Organizers Over Inuvik Bingo Fiasco". CBC News. February 16, 2021.
Bingo Society News
Back to articles
Your feedback
Please enter your comment.
Your comment is added.
Member's Feedback (1)
lollipops321 02/18/21, 12:02:28 PM
Wow! It's not like they were playing to win hundreds or even thousands! What I read on FB was the prizes were minimal so they could generate lots of the charity!...
Wow! It's not like they were playing to win hundreds or even thousands! What I read on FB was the prizes were minimal so they could generate lots of the charity! I bet those threatening the volunteers will still go to Arctic Paws when they don't want to pay a vet bill!
Show more