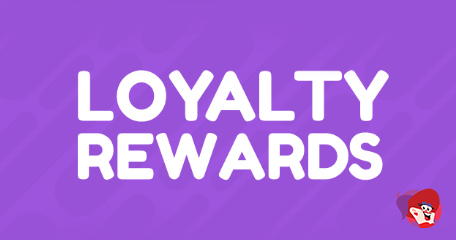 Free bingo, free bonuses and freebies – they all have one thing in common and no, it's not the word free, it's the requirement of a single deposit. Most operators only offer free bingo games to those who have funded their accounts at least the once and bonuses – including chat bonuses, can only be won by those who have purchased tickets in play. So, when does a freebie actually become a freebie? When you don't have to pay anything for it and Bingo Besties are among the best of the best when it comes to reward the bingo community!
A loyalty scheme designed to reward – many operators offer them but few delivers Time and time again we see terms and conditions which clearly state perks are generated on subsequent deposits and mores so, those perks carry wagering requirements, so again you find yourself tied to the website, but Bingo Besties offer none of that but plenty of others and you're soon to find out exactly what we mean!
Cut Yourself Free from Red Tape
Before we sink our teeth into the loyalty scheme, one important thing to note is there are no wagering requirements on anything you see here – nor anything you don't see! All promotions – including top titles (from the likes of Microgaming) and games from chat hosts are credited to your real money bankroll, meaning you can withdraw everything you win! And Bingo Besties offer a swift turn around when it comes to the cashing out process, especially when an e-wallet is used.
Step 1: Unlock. In order to reap the rewards of the loyalty scheme, a single deposit is required. Our readers are invited to claim an exclusive, not available anywhere else offer – get 64 free bingo tickets and 25 bonus spins on just a £10 deposit, when you use the promo code GET25. Once your first deposit has been made, you can expect an influx of treats to your inbox daily!
Step 2: Log In. The rules clearly state as long as you made one deposit in the last 30 days, you're entitled to daily freebies for that month. Freebies include free games opportunities, daily free bingo tickets, monthly tickets to guaranteed £10K specials and maybe even real money cashback!
Step 3: Play. You need to use them or lose them! Make your way to your perks account by clicking the gift icon to the top right of the screen, here you will find your daily freebies waiting to be claimed. Remember, you don't need to deposit each day to claim each day – one deposit guarantees a month of daily free bonuses.
Moving on Up
The value and specific perks you receive will depend on how much you've spent – one deposit sees you resting at level 1 for the entire month where spins for top casino games and free bingo tickets are credited daily. Last week I won the full house of £50 from my free ticket and I cashed out instantly! If you like what you see at Bingo Besties and decide to make subsequent deposits, more becomes available to you; level 2 grants access to the Big Bang bingo room where £10K will be won, only this room is by invitation only, meaning more chances to win!
Levels 3 to 5 offer an increase in tickets and bonus spins while level 6 see you becoming a coveted community member where you'll start to receive invites to the monthly Ace Club bingo room for a share of £250! From there, the perks continue to rise until you reach level 8 when monthly cashback kicks in, cashback based on a percentage of your losses – again, credited as cash! So, if you've ever played here, it may be worth logging in to see if you have any treats in your account because after all, who can afford to pass up on a freebie?
Bingo Promotions & Bonuses
Back to articles
Your feedback
Please enter your comment.
Your comment is added.
Member's Feedback (1)
MadamMilly
01/11/21, 10:01:01 AM
Brilliant loyalty scheme and one that I regularly win from. The free games are capped in terms of what you can win but the money is just that – money!