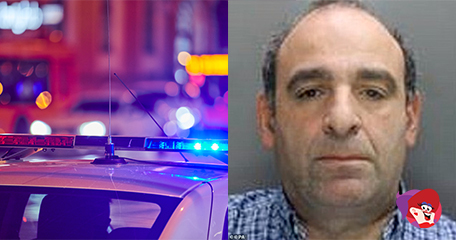 Six Year Sentence Reduced to Just Three!
In 2017, Freddy David, a managing director of HBFS Wealth Management, had long been using his reputation within the Jewish community to sell them fictional opportunities to fund his gambling habit. A total of 55 clients, some of which were left contemplating suicide after the ordeal, handed over cash which ultimately turned out to be a Ponzi scheme.
What is a Ponzi scheme? It is investment fraud system where existing investors are paid from the funds collected from new investors, a term coined in 1920 when Charles Ponzi a famous swinger was apprehended.
More than 10,000 gambling transactions were made from other people's money including transactions where David had paid his children's private school fees…
…and one where he even opened up a restaurant and enjoyed trips to Greece and Israel. All-in-all, David had splashed out £15million on gambling and purchases over a period of years but his time was up in 2017 when armed police descended on his property.
Public Enemy Number 1
The true extent of David's deception and theft came when he was summoned to Southwark Crown Court where judge and jury were informed of what happened. After calculations had been made it was estimated the total loss to the victims was just shy of £7million, but the payback had to be "realistic" so he was ordered to pay just £1.3million.
The family of David never saw a penny of the money and were shocked when a convoy of armed police showed up on their doorstep. In court it was revealed David had lost £250K in one day and as a result of his fraud he was jailed for six years. Mrs David filed for divorce and subsequently sold the family home and another joint property soon after the sentencing.
Despite being jailed for six years, David who should have been serving time in prison until at least 2024, is already free having been released in 2021. One of the victims who has worked hard from the age of 14 to 66, trusted David's influence in the Jewish community and invested £300K with him, funds that were to be put towards an adapted home for his special needs son. David's gambling has not only torn his own family apart but countless other victims too, some who are only able to eat two meal a day now instead of three.
After his arrest David had told police: "I am public enemy number one in the Jewish community and understandably so, I have very very few friends left and I understand why." Mrs David had been married to the man who carried out mass fraud and theft for 24-years before he was arrested and she had no idea what was happening beneath her own nose. To stop this from happening again she is calling on the government to put legislation in place to reduce gambling related harms and to keep gambling safe.
Source: "Wife of Financial Advisor Only found Out He Had Stolen Nearly £15m to Feed His Gambling Addiction When Armed Police Arrived at the Front Door: Spouse Calls on Banks and Betting Firms to Do More to Spot Fraud and Protect Victims". Mail Online. January 16, 2022.
Bingo Society News
Back to articles
Your feedback
Please enter your comment.
Your comment is added.
Member's Feedback (1)
HulioSas 01/17/22, 11:01:40 AM
There should be like a database the police use across multiple areas, one relating to gambling websites so they can see who is betting what and where.