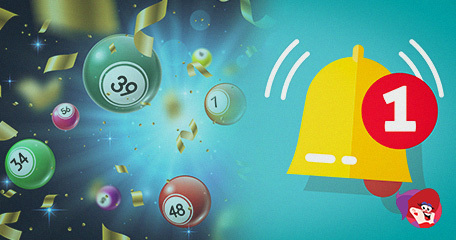 Calling All Bingo Heads! How Much Do You Know?
The single most important rule when it comes to playing bingo is to keep it fun. If you haven't already taken advantage of responsible gambling tools, now's the perfect time to set those in motion. Losing track of time means you spend more time playing and this then leads to spending more money. We've all been there, even me! Reducing the time you play will reduce the money you spend, and this helps keep bingo fun and safe at the same time! It's a win-win situation! Safer gambling tools are available at all online gambling websites.
There are significant differences between land-based bingo and online bingo; one is open all hours while the other welcomes players to morning, afternoon and evening sessions. It's one-price for all your games at your local bingo hall but a pay when you play system online, unless you're taking part in session bingo games that is. Despite the major differences, there are many similarities too, including being polite to your fellow players and staff!
Let's Get Quizzical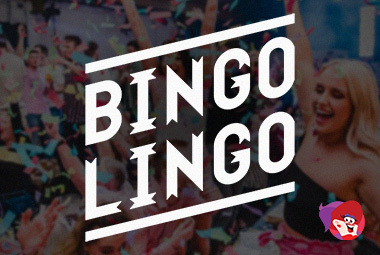 The aim of the (bingo!) game is to call house before anyone else, we all know that, but how many of you know the rules? How many of you understand the bingo lingo? Do you know what bingo etiquette means? There's a lot more to bingo than dabbing a ticket and we want to put your bingo knowledge to the test!
Are you a bingo know it all or a bingo know nothing at all? Think you know everything there is to know about the game of bingo? Take on our bingo quiz and let u know your results in the comments section below! And no peeking LBB'ers! This isn't a puzzle book where you can skip to the back page to get the answers, instead, all you need to do is scroll down a little, but that would be cheating wouldn't it! And nobody likes a cheat! Ha!
Bingo Quiz Questions at the Ready!
Q1: The chat host is busy playing quizzes with bonuses awarded to the winners when they suddenly type "please refrain from shouting". What do they mean?
Q2: An easy one now. What does "WDW" mean?
Q3: You receive a message from your favourite bingo site informing you that they require some information. In order to verify your are who you say your are and that you are the legal age to gamble, they want to see some documents. They're asking you to upload a copy of your passport or driver's license, a recent utility bill and proof of income via payslips or a bank statement. Are they legally allowed to ask for this?
Q4: You lose connection when mid-game! Your tickets have vanished! Do you know what happens next?
Q6: Wagering requirements now. If you receive a bonus with no wagering requirements, such a those found over at Bingo Storm and Play OJO Bingo, and you win, are you able to withdraw your winnings?
Q7: You receive a bingo bonus of £10. The terms and conditions of that bonus state "wagering of 65x required". How much would you need to spend before being able to withdraw?
Q8: You make a deposit on Monday via PayPal. You deposit again on Friday via debit card and request a withdrawal. How will you receive your funds?
Q9: "Bingo sites get to pick and choose their winners." Is this statement true or false?
Q10: Is bingo a game of luck or is there a winning strategy to it?
Now for the Answers
Answer 1: Typing in capital letters is referred to a 'shouting' in chat. If you're told not to shout, it doesn't mean you can't call for a line or house prize, it simply means turn your caps lock off when chatting!
Answer 2: WDW is an abbreviation for Well Done Winner, and it is often used in chat. Even if you were close to winning and someone pipped you to the post, it's always polite to congratulate the winner.
Answer 3: In short yes! This process is referred to as Know Your Customer (KYC) and all operators are required by law to request this information. It is to safeguard players as much as it is to eradicate money laundering and criminal activity. Failure to provide this will result in you being unable to deposit, play or withdraw.
Answer 4: If you lose connection when playing bingo, there's no need to panic! Your tickets will play out automatically as if you were still playing. The same happens when you go make a cuppa or a bite to eat, the tickets don't miraculously vanish from play. If you've bought a winning ticket, you will be credited with your winnings automatically!
Answer 5: A no deposit bonus is a bonus that is awarded with no deposit or spend. It can come in the form of a trial amount or free games on the house.
Answer 6: Yes! Anything you win from bonuses with no wagering requirements is yours to keep and withdraw. Be mindful of maximum win limit on some bonuses though.
Answer 7: £10 x 65x = £650! And yes, there are wagering requirements this high (and higher) and many online bingo sites! Read everything before accepting!
Answer 8: The answer is via debit card! All operators process withdrawals back to the last funding source used to credit the account.
Answer 9: False, false, false! If I had £1 for every time I'd seen someone type "It's always the same winners" and "only the regulars win", I'd be a millionaire, no kidding! Before any kind of gambling venue can open up, a gambling license is required, and they are physically made to jump through hoops to show that they have fair play systems in place (plus safety measures etc!). Random Number Generators (RNG) are used with each game and neither the hat hosts, staff nor owners of the bingo site have access to this third-party facility! Same goes with casinos too!
Answer 10: Winning is down to luck! Do not be fooled into parting with your cash when it comes to a proven bingo strategy, because you'll be sorely disappointed! You can maximise your chances to win by playing at off-peak times or by maxing out in the bingo rooms.
Now for the Results
Answered 10 of 10 correctly? You're a bingo brainbox! Nothing gets past you! Congratulations! Watch that big head of yours on the way out!
Answered 8 or 9 correctly? You've got a great brain for knowledge!
If you answered 5, 6 or 7 correctly, there's certainly room for improvement! Take a look a our guides to brush up on that bingo knowledge!
Anything less than a 5 is respectable but you could definitely benefit from understanding the bingo game more, and not just how to buy tickets and win! Maybe your bingo strategies could do with some improvement too!
Terms and conditions apply
Back to articles
Your feedback
Please enter your comment.
Your comment is added.
bridgetjones
12/20/21, 09:12:14 AM
8 out of 10 for me. I didn't know they could ask to see your bank statements. It's pretty invasive isn't it!