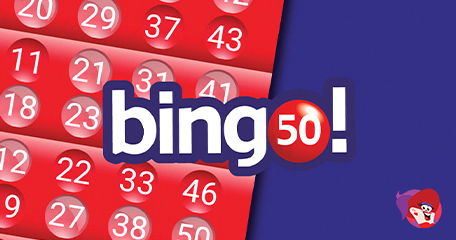 A Low-Down of the Best Odds Bingo Games
Playing bingo online should be a fun experience, but the majority of those games can leave you with a sinking feeling before the game has even begun! Take the Deal or No Deal bingo room for example, it may be a variant that welcomes you into the dream factory with jackpots seeded at a lavish £5K, but the downfall comes with the number of tickets a single player can buy. Each game has a 72 max ticket limit, so when playing 25p a ticket, maxing out would set you back an eye-watering £18 just for the one game, and when this happens, those playing on a small budget will have little to no chance of winning at all! And we all know the more tickets you buy, the more likely you are to win!
What can you do to give yourself the best possible chance of winning? Play in the bingo rooms that offer everyone an equal chance of winning of course, but do these types of bingo games even exist? Yes, they do, and we've done all the leg work for you! What you see below is a list of those games, rules on how to play and win plus where you'll find them. The only thing left for you to do is decide where to play!
Dummy's Guide to Best Odds Bingo
Call Me BOB: Best Odds Bingo is a 50-ball bingo game that is only available to Virtue Fusion brands and due to its fairer game for all policy, it is a game that is gaining popularity - fast. No unfair advantages to this one, as every roomie has 10 tickets each – no more and no less. Each room also has a maximum of 25 players, so the chances to win are greater than ever before! There are multiple ticket prices as well as features offering additional real cash and jackpots… 'a few extra BOB' and 'BOB's your uncle' provide big jackpots starting at £100! BOB won the award for 'Innovation in Bingo' at the 2019 EGR awards in London and can be found over at Kitty Bingo.
Jackpot Chance: Even Stevens is Chit Chat Bingo's only bingo where all players have the same number of tickets in play, which also means a greater shot at winning the jackpot. The 90-ball bingo room will set players back 48p per game for 24 tickets. There are prizes for one-line, two lines and the full house. The downside here is that the winnings are paid as a bonus with a 4x wagering requirement.
Popping Good Fun: Bingo 50, also known as bubble wrap bingo is a bingo variant exclusive to Tombola, and there are one-line and full house prizes as well as a pre-set jackpot available in every game. All players have the same chance of winning with a strip of 6 tickets awarded each game. The amount the ticket will cost and the prize you win will be determined by the value of the stake. Purple tickets are 25p, green is 50p, blue is 75p and red are £1. A line is won by matching 5 numbers on a line and the house is matching all 10 on your ticket before anyone else. If you can call house within 19 numbers, you win a jackpot. If more than one player wins a jackpot, each receives the full sum, because jackpots are ever shared at Tombola. A 25p ticket offers a £250 jackpot, 50p offers £500, 75p offers £750 and £1 offers a mega £1K jackpot, in addition to the full house prize money.
21st Century Bingo: Emoji Bingo and Burst are 36-ball bingo variants and are both available to play at Mecca Bingo. Like most other best odds bingo games, these also come with a one-ticket per player policy. A little like Tombola's bingo 50 in some ways, the two variants offer different value prize pots based on the ticket price. There are also jackpots to be won too, if you can call house quick enough that is. Emoji Bingo features smiling faces, cocktails, a sunshine, worried and puzzled faces as well as hearts and poop icons. To win the only prize – the full house prize, you must match all ten characters before anyone else. Burst replaces the emoji icons with animals, all of which are clutching at numbered balloons. Ten animals per ticket and when numbers drawn match those of your tickets, the balloon explodes and sees the animal floating to safety. Remove all ten fuzzy critters to win the full house prize.
Fairest of Them All? Play OJO Bingo have their very own take on the best odds bingo game, and it doesn't only offer three prizes per 90-ball game, it offers a jackpot plus fun features too! Everyone plays the same number of tickets and has the same chance to win real cash. Each time you play, you receive instant cashback of 10% too! Look out for the 1TG/2TG and Roll-on features between 8am and 11pm with this one!
Back to articles
Your feedback
Please enter your comment.
Your comment is added.
TinTinn
08/12/21, 11:08:19 AM
I haven't played a few of these but I'll be sure to try them out next time I'm playing!