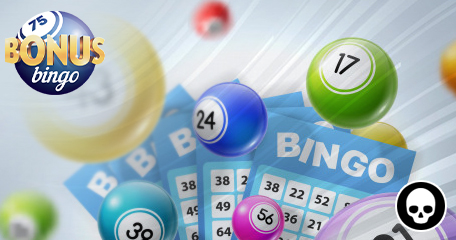 Online bingo is a competitive market except when it comes to the options left for American players. BonusBingo.com has been around for quite some time – since 2016 to be exact. They were associated with the owners and operators of the rogue Bingo Mania. The brand recently popped up under the Revenue Planet (formerly Bingo Partners) affiliate program – the same group that promotes Bingo Billy.
Considering the blacklisted status of Bingo Mania, we were on a mission to test everything from registration, promotions, customer service, deposits and withdrawals. Is Bonus Bingo worthy of player loyalty? The word 'unreasonable' is an understatement! The wagering requirements are ridiculous and the T&C's are predatory.
Here's the story of my experience.
Registration and the $40 No Deposit Offer
The sign-up process is standard. I registered on December 8, 2020 and received a verification code via text.
It's not possible to opt out of $40 free bonus as it's applied to the account automatically as $20 in cash balance and $20 in bonus balance. Taking a quick look at my account, there are no wagering requirements shown because bingo bonuses for unfunded players are "meant for trial and recreational purposes"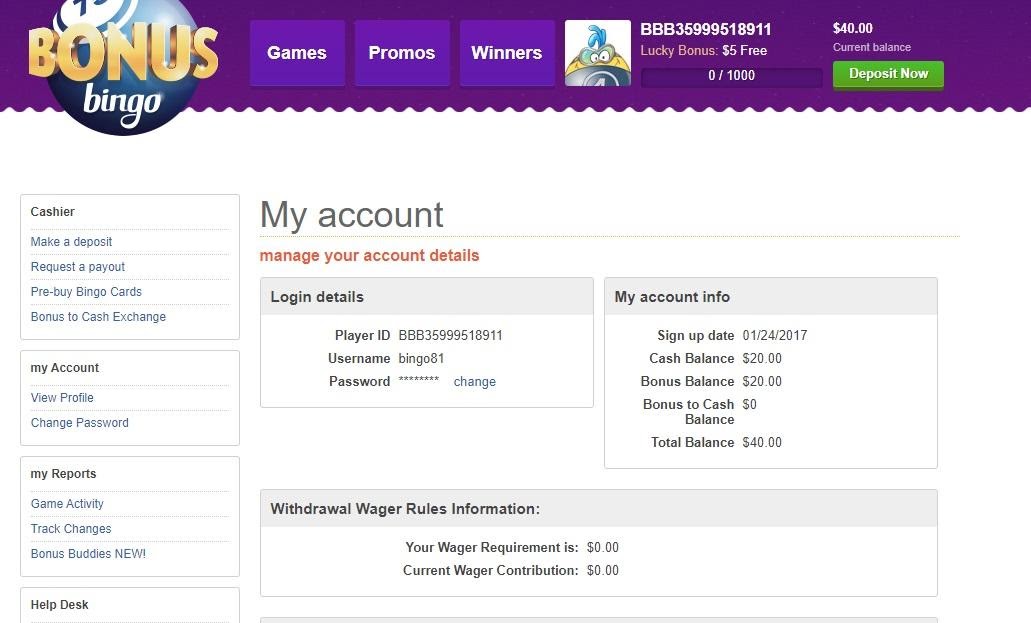 The cash balance is played first followed by the bonus balance. I decided to check out the "Bonus to Cash Exchange".The following are the rules directly from the website:
Bonus to Cash Exchange Rules
At BonusBingo, you get huge free bonuses but what good are bonuses if you can't use them on Slot games. Introducing Bonus to Cash, giving you an opportunity to extend your playtime not just in bingo but also on the slot games you love to play and win.
1. Bonuses exchanged for cash cannot be cashed out under any circumstances (even if you meet the wager requirements). They are meant to extend you play time on the website.
2. If you request a payout, all bonuses and bonuses converted to cash will be debited from your account.
3. Bonuses exchanged for cash are final and cannot be reversed.
4. During the promotional launch period, all bonuses will be exchanged to cash at a rate of 10% 25% (limited time offer). Therefore, if you have $100 bonus, you can exchange it for $25 cash!
5. Bonus Bingo and management reserves the right to change or suspend the bonus to cash exchange program or the rate at any time without notice.
6. Bonus Bingo and management reserves the right to exclude individual players from the promotional bonus to cash exchange program. Additionally, players may only qualify to receive a lower bonus to cash conversion from the promotional conversion rate.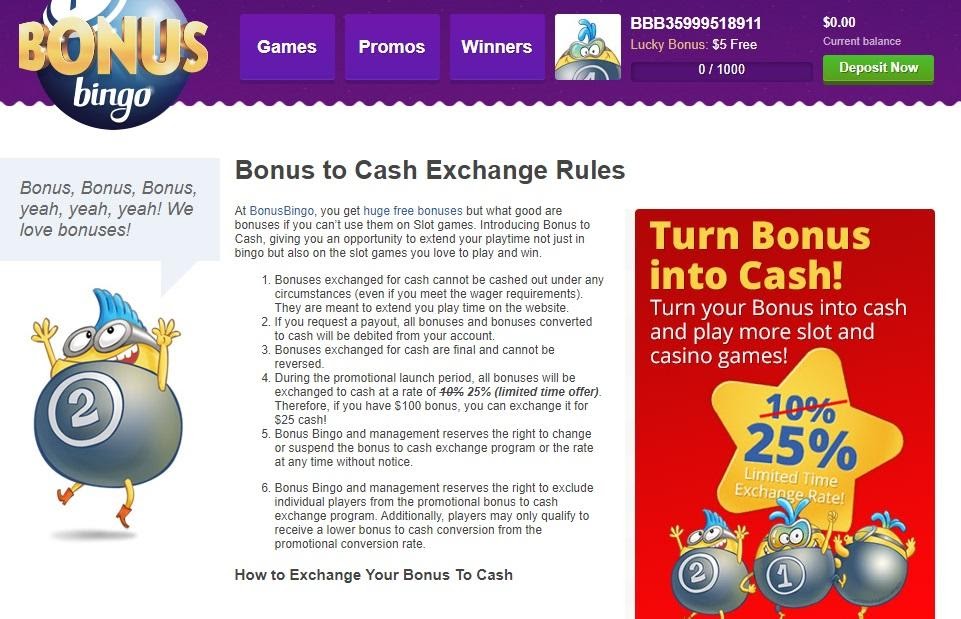 I exchanged $20 bonus for $5 cash at the 25% limited time rate. It was a pointless move because you can't cash out winnings if you exchange your bonus to cash. Since I had not made a deposit yet and not eligible to cashout anyway, this was a great opportunity to see how the exchange process works.
There is absolutely no benefit…
…unless you haven't deposited and only intend to play for fun. The bonus balance can only be used on bingo games. An exchange to cash would allow you to spin on the slot games yet eliminate the cashout option. Overall, a USELESS and MISLEADING tool!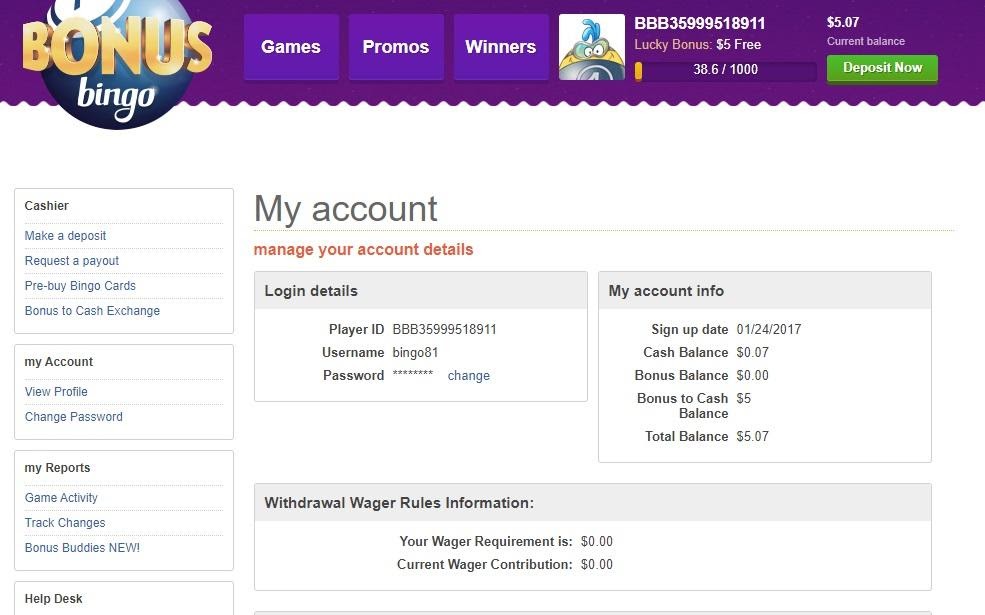 Bonus Money Rules – Can You Cash Out?
Funded players may withdraw as long as wagering requirements are met. Speaking of WR, I'll be getting to this outrageousness shortly.
As for non-depositors, the following comes straight from the website…
Bonus Money Policy for Unfunded Players
Bonus money of any kind is meant for trial and recreational purposes and cannot be withdrawn. Furthermore, game winnings derived from bonus money of any kind also cannot be withdrawn.
Unfunded Players Who Win With Bonus and Want to Play For Real Money
All winnings prior to making a deposit will be converted to bonus money, up to a maximum of $100. For example, if you had $75 in winnings prior to making a deposit, that money will be converted to bonus upon making a deposit. Second example, if you had $250 in winnings prior to making a deposit, that money will be converted to $100 in bonus (the maximum cap).
Upon making your first deposit at Bonus Bingo, you will be required to meet the applicable wager requirements to be eligible to withdraw winnings.
First Live Chat Experience: Success
No test of mine would be complete without an error. I entered my birthdate incorrectly and contacted live chat to update it. Expecting the worst, it went surprisingly smoothly. The correction was made immediately and without any issues.
(Personal information removed for privacy)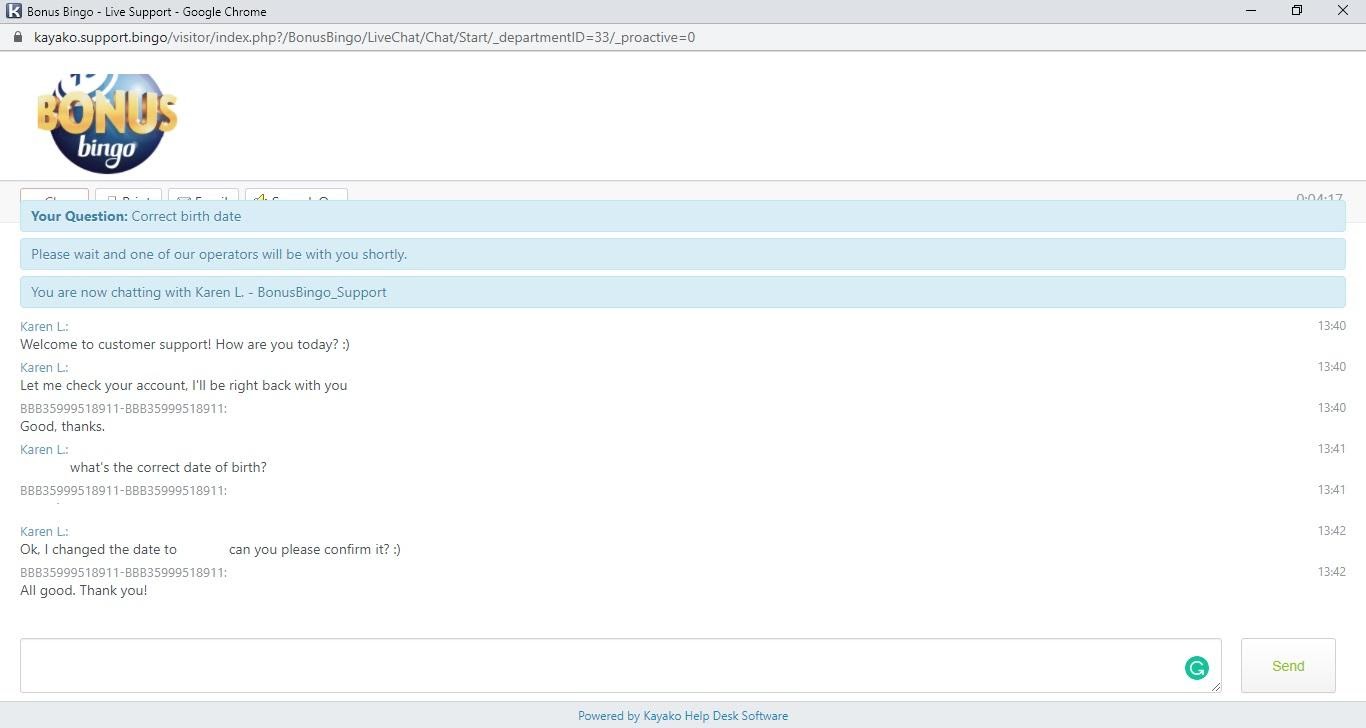 Time to Deposit and Deal with Wagering Requirements
With the bonus balance played down, I was ready to make a deposit. As a U.S. player, the banking options for deposits include Bitcoin, credit cards and P2P (person to person).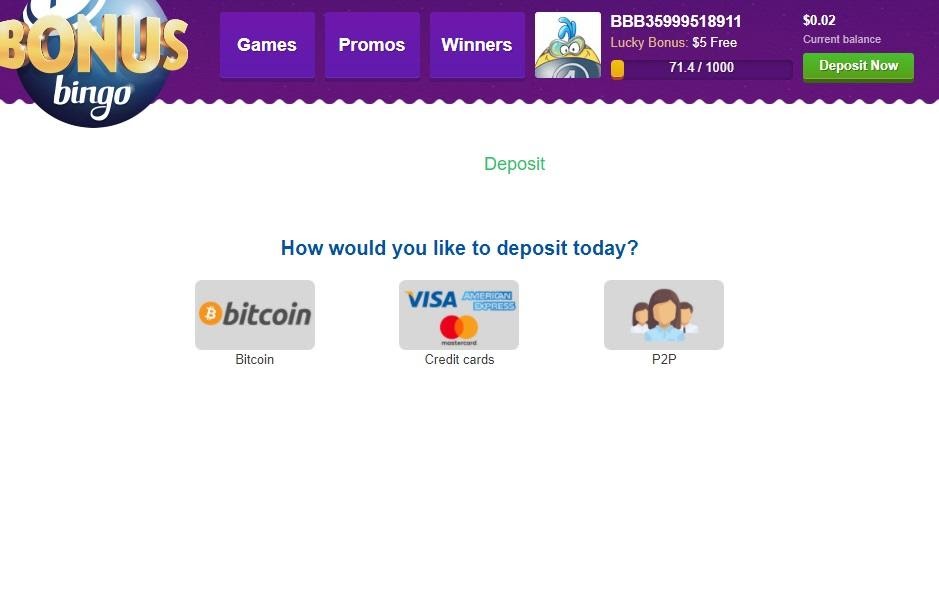 I deposited $500 in bitcoin on December 9, 2020. It took about an hour to complete. Unlike other operators, they did not email me once the funds were available in the player's account.
−0.02721139 BTC ≈ $499.09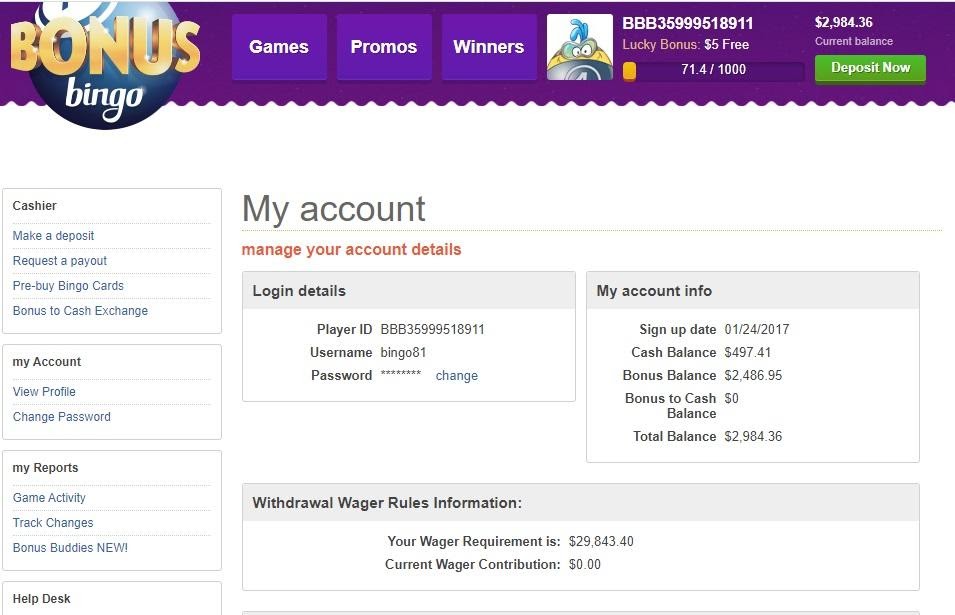 As you'll notice from the above image, the deposit bonus was automatically applied to the account along with a playthrough of $29,843.40! The match bonus comes with a 10x deposit + bonus wagering requirement. I wanted to play without a bonus, so I contacted live chat ant the rep removed it promptly.
The 10x playthrough was still applied to my straight deposit. When asking about this, the rep was slower to respond and had to check to verify that the 10x wagering requirement applied to deposits of any size. He didn't seem knowledgeable about basic information but eventually answered my questions. Free Spins on certain slots were still available to me, so I skipped claiming them to avoid additional WR.
I played a few games and took a look at my wagering progress. It didn't match the 10x as described.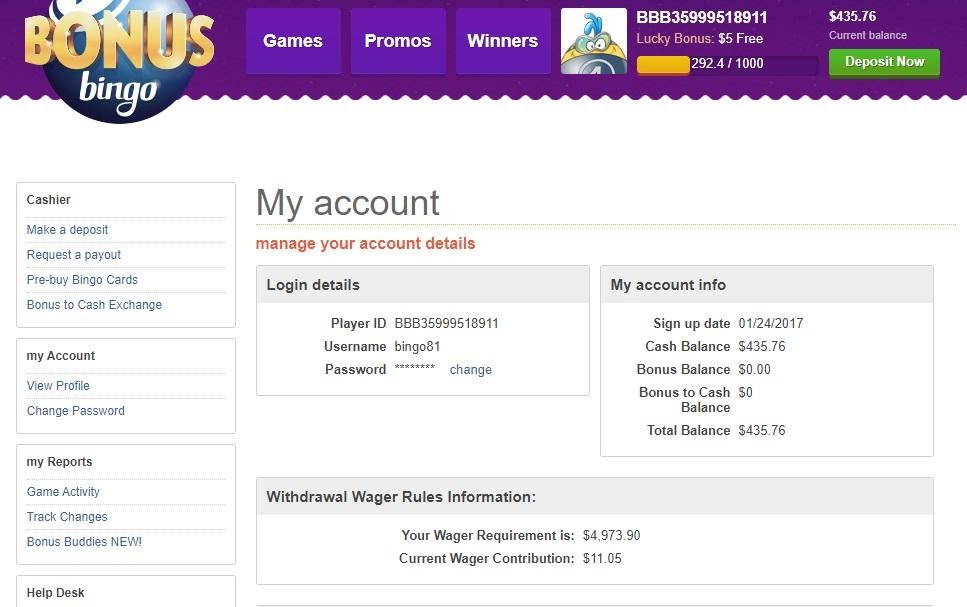 This is where things get tricky. Why does it state that the wagering on deposits is 10x when, in fact, no game contributes 100% towards meeting that wagering requirement?
Every $1 played in bingo will decrease your WR by $0.10
Every $1 played in slots will decrease your WR by $0.05
Every $1 played in all other games will decrease your WR by $0.05*
*Roulette wagers will not contribute towards decreasing your wager requirement.
Based on these contributions, WR are really 100x deposit when playing bingo and 200X deposit when playing other games. It's outright misleading and predatory to say the least. In general, a straight deposit should not have wagering applied to it with the exception of the standard 1x rollover in place to prevent money laundering.
For the third time, I headed for live chat. The rep was unable to assist me in this matter and referred me to the support email (support@bonusbingo.com).
This was the reply to my inquiry: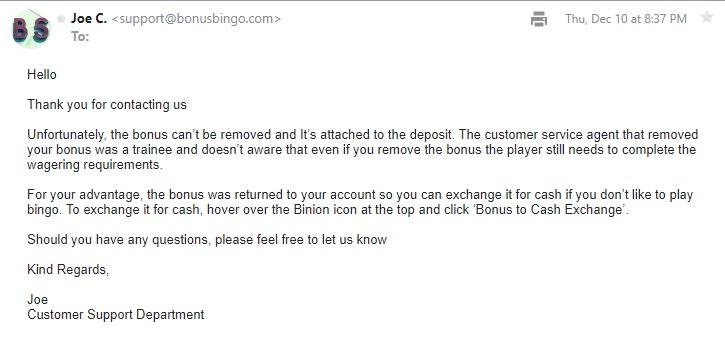 It's safe to say rounds 2 and 3 in Live Chat were a FAIL! Apparently, I was dealing with a trainee in live chat and acceptance of the welcome offer is required. Considering the game contributions to the 10x WR, there is little to no chance of success and it's obviously designed to make cashing out impossible. I was stuck with the unattainable task of making this playthrough and trying to get something back from the $500 deposit.
Despite the hours of play, I was only $14.15 closer to the $29,843.40 playthrough due to the 100-200x game contributions. Yes, I emailed them regarding the misleading terms, but there was no response.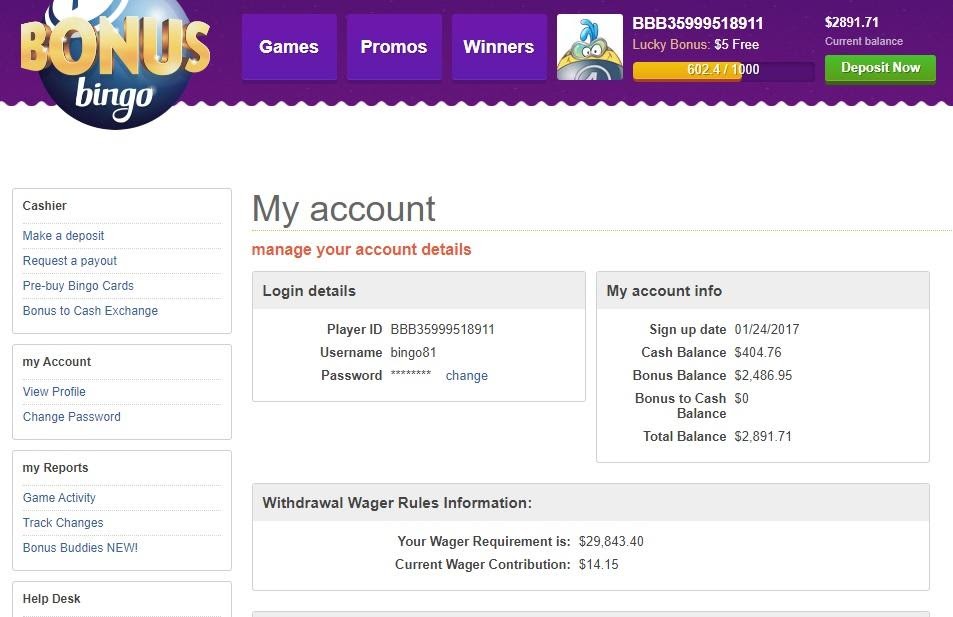 Working on Making the Playthrough
The cash balance may be used to play any of the games but the bonus balance may only be played on bingo. After I blew through my cash balance on the slots, I thought about utilizing the Bonus to Cash Exchange but quickly remembered that bonuses exchanged for cash may NOT be withdrawn even if playthrough is met. So, that was a no go. It was clear that I had my work cut out in the bingo rooms.
On to the Bingo Rooms
There are typically just two rooms, one of which is free bingo. During December, there was also a Holiday room. I bought 100 cards for a total $5 bet. The game was 75-ball, of course, with a prize of $5.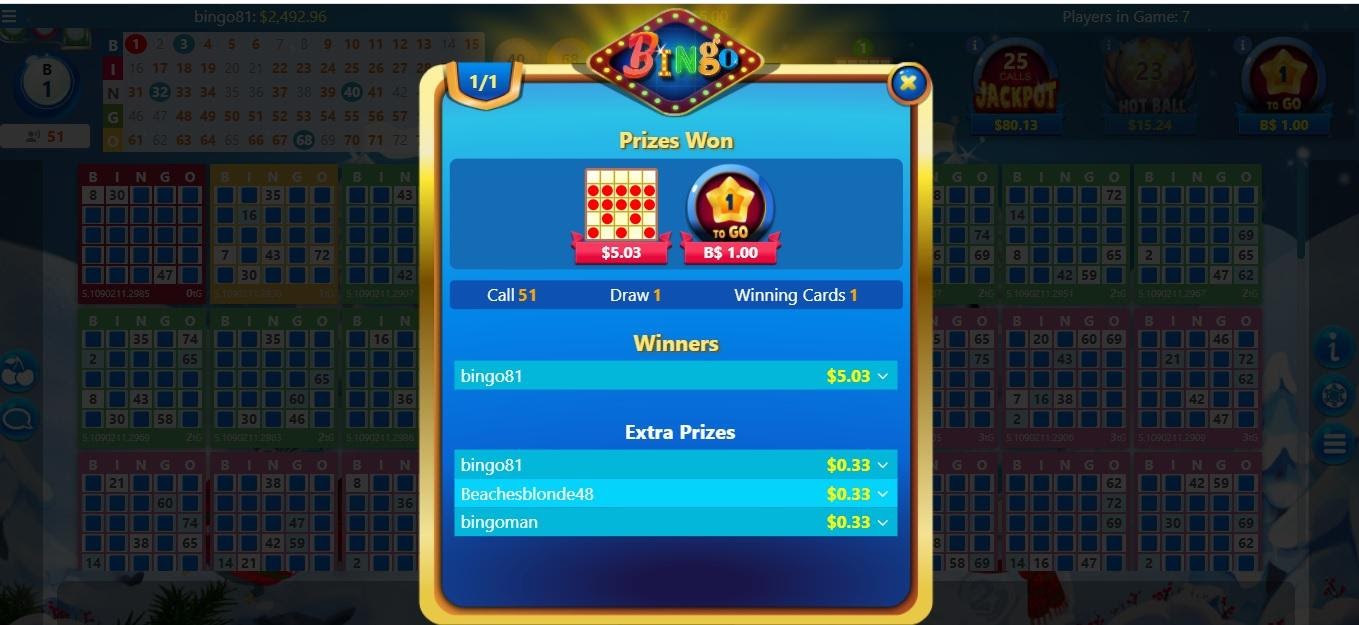 I broke out even and went on to the next game with a prize of a whopping $2.96. There aren't enough active players to make the prizes worthwhile. It's extremely time consuming to play bingo while trying to meet such high wagering requirements. Slot play is not allowed for the bonus balance and mine was over $2,400. I was at $95.44 of the $29,953.40 WR. A pre-buy option would be handy, so I could buy into games while I wasn't online. Unfortunately, auto buy is the only option and it's cancelled when you disconnect from the game.
In this moment of frustration, I realize where players would be tempted to exchange the bonus for cash to play the slot games. Having read the rules, I know I won't be able to cash out anything if I do. They really force players into an impossible scenario. To add insult to injury, you must have a deposit within the last 30 days in order to cashout. Based on what's happening here, I would have to play 24 hours a day to get close to withdrawal eligibility. One thing I do know is that Bonus Bingo is NOT getting another deposit out of me!
Bye Bye BonusBingo.com
Overall, Bonus Bingo forces players into accepting offers with predatory terms and wagering requirements. If you deposit here, you might as well light your cash on fire and watch it burn. We had a feeling our experience would be less than stellar but this was truly shocking! The T&C's are frightening enough but the actual horror a player experiences is not so clear without a little testing from yours truly.
To wrap this up, here are some highlights from the T&C's:
Surprise, your account is deemed inactive after 30 days!
"All inactive accounts (accounts that have been dormant for 30 days or longer) with any winnings or cash balance, will be charged a monthly $1 service fee per month. The service fee will be directly deducted from the account balance."
These countries don't realize how lucky they are!
"Players from Romania, Russia and Hungary are not allowed to play at BonusBingo.com."
Withdrawals are only processed on Mondays!
You must have made a deposit within the last 30 days in order to request a cashout!
US and Canadian players are limited to check payouts. All other players may receive payouts via Neteller or Moneybookers. $30 processing fee!
As if the way they run this operation wasn't enough to deter players, the bingo game selection is pitiful.
Our test revealed the true experience of a player and it's a nightmare. It's also unclear as to whether or not they are still owned and operated by the folks behind Bingo Mania. Based on this experience, we think they are. BonusBingo.com is not recommended!
Located in the USA? LBB has more suitable options listed here.
Bingo Warnings
Back to articles
Your feedback
Please enter your comment.
Your comment is added.