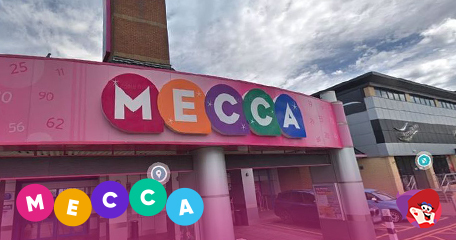 Fun Rewards for Completing Bingo Missions
Nobody likes to be hit with a parking fine, especially when you shouldn't have had one in the first place, and that's exactly what happened to 'hundreds of people recently, after visiting a North East bingo venue. Mecca Bingo is a popular destination for bingo players in Stockton, Middlesbrough, with eager bingo dabbers turning up on a daily basis to fill the seats. Only, many are fearful of returning after being slapped with £100 parking fines for no reason!
A woman from the area spoke to local press about how she along with 'hundreds' of other people, received fines for parking correctly at the bingo club. Not only did this particular woman receive a fine, but she also received another within a day of that, and this was despite entering the vehicle registration when she visited the Chandler's Wharf site.
It's Fine by Me
Picking up the phone, she called the Mecca Bingo site to complain only to be told…
…by a staff member of an error that took place recently. Between 11th and 14th June, all motorists who were parked at the bingo club were issued fines 'in error' and since bringing it to the attention of the parking company (Minstar Baywatch), the fines have been cancelled.
A letter will be sent to all affected stating: "We have agreed after consultation with our client that we will be cancelling this charge in respect of your vehicle. If you have paid this PCN I can confirm a refund is being processed. All details relating to any charge will be purged from our system. We apologise for the inconvenience."
Mecca Bingo notified the company of the error who did act accordingly, but why did this error take place in the first place? Many of those issued with fines had already coughed up when they didn't need to, but the good news is a refund will be or has ben issued for the full amount. There's no risk of this happening online, where you can turn up and play any time or the day or night to win millions and, if you're new, they've recently introduced a new welcome offer where a £10 deposit could result in a win of £120 in bonuses!
Add to that a new spin the prize wheel feature where you are able to win spins, bonuses and cash for 5 consecutive days after just the one £5 deposit and spend, and you can see why more and more people choose to play online. The latest promotions include £60K extra in prize money on weekends (DOND bingo included!), prize draws and guaranteed prizes for depositing players plus raffles where you could win up to £5K in cash, £500 experience days, a Dyson hairdryer, a month of free bingo or a £2,500 holiday voucher!
Source: "'Hundreds of Bingo-Goers Slapped with Incorrect Fines After Parking Company Blunder". Gazette Live. July 1, 2021.
Bingo Society News
Land Based Bingo News
Back to articles
Your feedback
Please enter your comment.
Your comment is added.
lollipops321 07/07/21, 09:07:46 AM
I'd be fuming! How many worried about that and paid before questioning it! I bet lots did and I bet lots of those couldn't afford to either!