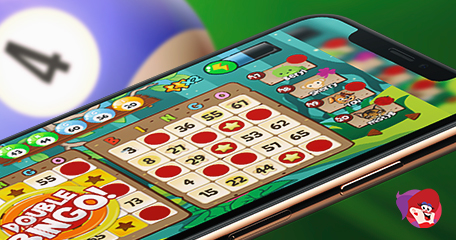 Top Tips to Keep Bingo Playing Fun – Always!
Since the 1500's, bingo has been considered an exciting form of entertainment, and a very enjoyable one at that, whether played online or at a land-based bingo hall. Every day we bring you the latest on bingo promotions, freebies, gaming news and even jackpot wins, and while we're very keen on keeping you informed, we are also keen to drive home that bingo and gaming is a form of gambling and should be treated as such.
There are no guarantees with gambling, and you shouldn't be tempted by past wins or urges to keep on playing. If you lose control of your gambling, it's no longer fun. Know when to stop and keep it fun in the process. Do you ever find yourself spending your winnings on more bingo or games rather than cashing out? If you carry on, the chances are you could end up losing the lot (and more besides)!
Big Fun Doesn't Mean Big Spends
Look out for the warning signs to stop yourself from becoming more absorbed in the activity than is healthy. If you're looking to seek help to gamble responsibly, or want to be as responsible as you can when it comes to playing bingo, slot titles, or any other casino game, there are things you can do to stay in control of your gambling, like:
Setting deposit limits.
Imposing a max stake limit.
Adding loss limits to your account.
Turning off access to the games that cost you the most money.
Making use of time limit tools. From Mecca Bingo to Tombola, Balmy Bingo to Coral Bingo, all gambling operators have this particular responsible gambling tool in place to remind you just how long you've been playing.
Talking to organisations that can help. GamCare provides information, advice, and counseling to individuals and their family and friends who have concerns about problem gambling. Gamblers Anonymous is a self-help fellowship of compulsive gamblers with groups held weekly throughout the UK.
Self-exclusion, which allows players to switch off access to a particular site for a pre-defined period of time.
Remember, bingo (and gaming) is only ever fun when you stay within your limits and know when to stop. New bingo players are often drawn in by their very first win, that beginners' luck that keeps them coming back in search for another equally exciting win, so it's important to be savvy and not stupid with your money.
Here's my top tip: Have all the necessary responsible gambling tools in place before making a deposit. If you win, withdraw everything above and beyond your initial deposit – especially when it comes to that big bingo win. Example, you deposit £10 and win a full house taking your bankroll to £65. Withdraw £55 and continue to play with your tenner. If you don't win anything else, you've already cashed out a tidy little sum. And don't be fooled by the whole "If I withdraw, I won't win again!" nonsense, because that's all it is – nonsense!
General Bingo News
Back to articles
Your feedback
Please enter your comment.
Your comment is added.
Member's Feedback (1)
TinTinn
09/09/21, 08:09:25 AM
I've got stop tools in place on games that I love playing but never seem to win anything on!