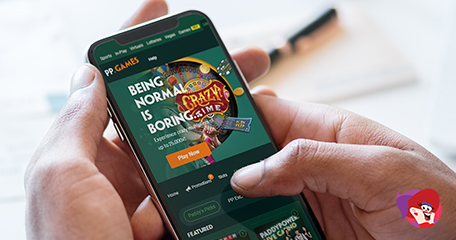 Targeting Young Gamblers Less!
FTSE 100 listed Flutter, the owner of Paddy Power sportsbook and Paddy Power Bingo, has announced new changes in a bid to crack down on problem gambling. The new legislation, which is now in effect, will mean under 25's will be blocked from losing more than £500 a month, and the change is expected to affect 5% or 750,000 gamblers in the UK and Ireland. Flutter Entertainment is the world's biggest online gambling operator and in the first Q3 of 2020, income had increased by 28% to £1.4billion!
All gambling operators have a duty of care when it comes to customers and their funds, which now includes better control over deposits and losses. Usually, it's up to the customer how much they can afford to lose a month, however, it's not a requirement to set these in motion. Many do make use of safer gambling tools but there are equally as many that don't, which is why the new loss limit rules are now firmly in place.
To protect young customers…
…Flutter owned Paddy Power Bingo is reminder customers of how important it is to set limits and to take a break in their new responsible gambling feature. Did you know, 70% of gamblers are unaware that they can set a reality check to control the time spent on gambling? Setting a reality check encourages you to switch off at a pre-defined time to focus on something other than gambling.
Other safer gambling tools include:
Deposit Limit: Whenever you make a deposit, Paddy Power will do a quick check to make sure you're not going over your deposit limit for the period of time you've chosen. You can implement maximum deposit limits per day, week and month. If you want to decrease the amount you are able to deposit, it'll take effect right away! If you want to increase the amount, it will take 24-hours to change. This runs alongside the KYC process.
Loss Limit: This feature allows you to control the amount you can potentially lose per day, week, month or year by setting a loss limit. The maximum loss limit of £500 in the United Kingdom or €500 in Ireland will be automatic for all under 25's.
Take a Break: It's possible to have a break from your account for up to 30 days and when doing so, you won't be able to log in for that set period of time.
Self-Exclusion: This blocks you from the website or a particular product, for as long as you decide. This cannot be reversed once implemented and must run its course.
Conor Grant, head of the UK and Ireland for Flutter, said "there's a very fine balance for us in providing the safety net and dictating what customers can and can't do with their money," he said. But they don't plan on stopping there! It has been revealed the company are implementing new technology measures to ensure under 25's will not be targeted in promotional campaigns, including those on social media.
Source: "Paddy Power Caps Losses for Young Gamblers". TheTimes. September 5, 2021.
General Bingo News
Back to articles
Your feedback
Please enter your comment.
Your comment is added.
Member's Feedback (1)
HulioSas 09/07/21, 11:09:42 AM
Would be great if more gambling companies brought this in. More can be done to crack down on problem gambling, I think.