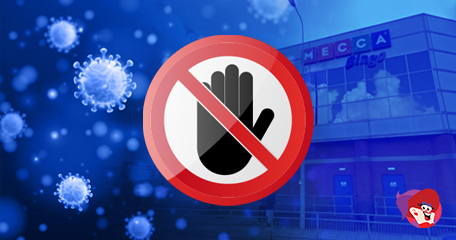 Last week, due to the sharp rise in Coronavirus cases in Bolton, Matt Hancock, Secretary of State for Health and Social Care, announced strict new measures for Bolton that were to take immediate effect. The new rules imposed by the Government official were specifically for the hospitality trade; bars, cafes and restaurants were only allowed to open for takeaways and other businesses were instructed to close between 10pm and 5am.
The vast majority of businesses in the area have followed the rules, but there were a handful of establishments that carried on regardless. Last Friday evening, a special task force consisting of inspectors from Bolton Council and officers from Greater Manchester Police handed out fines to four establishments for breeching those rules LA Pizza on Crompton Way, Grillicious on Tonge Moor Road, Allens Fried Chicken on Chorley Old Road and Pizza Corner on Higher Market Street, Farnworth – for being open after 10pm.
A barber in the district was shut down altogether after…
…"a number of complaints" were made to the council about how the business is operating. But the evening's inspections shouldn't have ended there. Mecca Bingo on Ormrod Street has come under heavy criticism after advertising the bar would be open as normal for its customers. They popular bingo venue is legally allowed to open its doors for bingo games, but it cannot serve food or drinks to customers in the bingo hall!
They Will be Watching
Councillor Hilary Fairclough, executive cabinet member for environment regulatory services, said: "As soon as we found out that Mecca Bingo was advertising the opening of its bar, against the local restrictions, we took action. The premises were visited by a member of our licensing team and the manager was told they were acting against the local restrictions. A council officer also contacted the company's head office and who confirmed they are no longer selling food or drink. Our officers have been out with the police again on Saturday 12 September and will be out again tonight visiting businesses to make sure they comply."
All it took was a member of the public to make a complaint and officers were round the bingo hall quicker than the National Bingo Game is won! Fairclough issued a stark warning to other businesses in the area: "The rules are quite clear in Bolton that bars, pubs and restaurants must close and only provide a takeaway service if they are able to do so. While bingo halls can remain open this does not apply to the bar and food areas and I'm disappointed that the company decided to open their facility.
The majority of businesses have taken their responsibilities seriously and are following the regulations. Unfortunately, there are some who are choosing to break the clear rules. Be warned, we will continue to do spot checks. Bolton residents can play an important role in keeping us all safe. If you believe a business is not following the proper regulations, report it to us and we will close down those who are putting lives at risk."
Source: "Bolton Bingo Hall Slammed for Flouting Coronavirus Rules with Bar". The Bolton News. September 13, 2020.
Bingo Society News
Back to articles
Your feedback
Please enter your comment.
Your comment is added.
Member's Feedback (1)
bridgetjones
09/15/20, 08:09:57 AM
Mad how a national bingo company would flout the rules so openly!