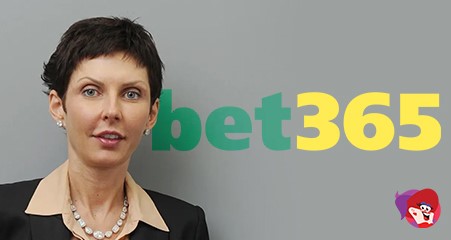 How Much Did She Earn?
Denise Coates, owner of the Bet365 gambling group, received in 2022 one of the biggest salaries every paid in the UK – an eye-watering £213million! Plus she was entitled to at least half of £100m in dividends, even though the company's reported loss in profits. As grand as it may seem, Ms Coates received a far greater salary in 2021 with company accounts showing a salary of almost £250 the previous year!
Ms Coates founded the Bet365 online services in a portacabin in Stoke-on-Trent more than 2 decades ago and helped grow the business from her father's bookmaking business. Now she is one of the richest women in Britain and among the highest-paid bosses in the world. Keeping it in the family she appointed her brother as chief executive.
Not Everyone Is Pleased
In 2012, Ms Coates the founder of the gambling group, received a CBE for services to the community and business, and now a decade later campaign groups such as High Pay Centre are hitting out at the fact "too much (money) is going to too few people" in the UK economy.
Always known for shying away from the attention of the media, Ms Coates once said in a rare interview with a local newspaper: "I was convinced early on that gambling would work well on the internet. It is private, accessible and allows you to present a huge range of betting opportunities to customers."
High Pay Centre spokesman Andrew Speke said: "It shows if the government wanted to provide greater support to those struggling and increase the pay of striking public sector workers facing real wage cuts, increasing tax on high incomes and wealth would be one of the most effective ways of funding this."
Profits dropping while receiving an increase in salary hasn't sat too well with Labour MP Carolyn Harris, who co-chairs a cross-party parliamentary group examining gambling-related harm, who said losses made by consumers as prices are rising: "are paying for the huge salaries of gambling bosses." The MP has also requested that the UK Government bring forward its white paper on gambling and update laws, laws that have not been updated for decades.
Bet365 made a profit before tax of £49.8m for 2022, that figure takes into account a £26.2m loss from its ownership of Stoke City Football Club. Compare that to £469m profit seen in 2021 and it's a substantial hit! The haemorrhaging in profits is being blamed on Bet365's efforts into expanding internationally.
In the headlines!
Student Megan McCann placed a £25K stake on 12 horses in 2016 via Bet365, and when her bet won, the operator refused to pay out for what it claims was a "breach of its terms and conditions." Ever since the student has been in a battle with the company to get the to pay her that £1million in unpaid winnings.
In 2021, the Swedish gaming regulator Spelinspektionen fined Bet365 operator Hillside Sports SEK1m (€98,000) for offering a bets on a football-friendly match where most players were aged under 18!
Source:
"Bet365 Gambling Boss Earns £213m In One Year". BBC NEWS. January 6, 2023.
General Gambling News
Back to articles
Your feedback
Please enter your comment.
Your comment is added.
bridgetjones
01/09/23, 11:01:14 AM
I enjoy slot games by this provider as they are simple to play. The features do take a while to trigger but when you do get hold of them you could win big prize...
I enjoy slot games by this provider as they are simple to play. The features do take a while to trigger but when you do get hold of them you could win big prize money. Not a fan of the buy in feature though.
Show more
lollipops321 01/09/23, 11:01:30 AM
That salary is obscene! I get she created the company but that's just ridiculous!