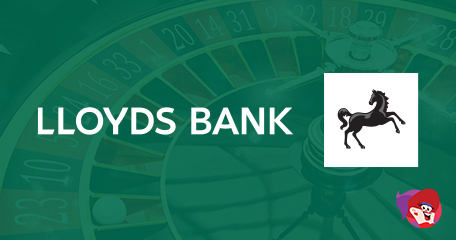 Banking Mobile App Enhances Safe Play
Banking giant, Lloyds, has announced customers will be able to set their own personalised gambling limits as part of a new trial.
The feature has been designed specifically for Lloyds Bank mobile app users, allowing the customer to set a monthly debit card limit on any amount to the nearest pound, when gambling online, in person or over the phone.
Since 2019, Lloyds customers have had the ability to freeze gambling transactions completely. Other banking giants also offer the block gambling transaction feature. All online bingo and casino websites offer safer gambling tool including stake limit, deposit and wager limits and self-exclusion.
More Control At Your Fingertips
The maximum gambling spend feature will give customers more control on what they spend, providing customers put limits in place to begin with. To access the new safer gambling function:
Log into your Lloyds Bank account via mobile. There are multiple ways to do this, fingerprint scanner, face recognition or by tapping in your memorable information
Navigate to "Manage Card" to the lower right of the screen
Press "Card Freezes and Limits" in the card controls category
Choose your own predefined gambling limit
How does the gambling limit work and what does it include? It's easy to lose track of time and money when playing online bingo and casino games, which is why Lloyds have introduced a way of limiting the amount of money you do spend on such activities.
Simply enter an amount you want to spend each month, save that limit and when you reach it, the bank will block any more gambling transactions made with your card. The limits will renew on the first of every month. Any unspent amount won't roll over to the following month.
New limits can be set at any time or you can remove it altogether. The only downside to this is when upping the limit, any gambling transactions that have taken place already will not count. Example, you have a limit of £40 and have spent £30. If you increase that limit to £50, the £30 already spent this month will not count.
Philip Robinson, director, personal current accounts at Lloyds Bank, said: "For several years, we've helped our customers 'turn off'' gambling spend. Our newest feature lets customers set a personalised gambling spend limit, helping them better manage their money and establish boundaries around certain spending behaviour."
Anna Hemmings, GamCare chief executive officer, said: "As many households are having to think more carefully about their budgets, the launch by Lloyds Bank of its new in-app gambling spend limit feature will give those most vulnerable to gambling harms an important means of controlling their gambling – and preventing harms from escalating."
Source: "Bank Move Allows Customers Limit To How Much They Can Spend On Gambling Each Month". Evening Standard. November 18, 2022.
General Bingo News
Back to articles
Your feedback
Please enter your comment.
Your comment is added.
TinTinn
11/21/22, 10:11:47 AM
More banks should introduce this, not only Lloyds. It's a great way to stop over-spending and just reinforces the safer gambling policies that are already in place via gambling websites.