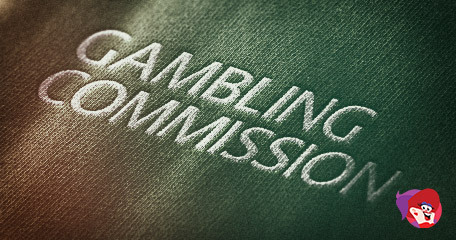 New Rules Expected to Have Huge Impact on Revenue
Having people looking at your finances is very intrusive, especially when it comes to deciding what you can and can't afford. There are systems currently in place designed to pick up on venerable customers who may need some support, those same systems enable operators to request details such as bank statements and pays lips from employers to prove you have the means to gamble. If they suspect or discover you don't have adequate funds, your account will have restrictions imposed on it.
The UK Gambling Commission (UKGC) wants to go one step further in reducing the impact of gambling related harms on the most vulnerable by announcing a consultation on new affordability checks will go ahead on September 12th. The new proposed "stronger and more perceptive" rules will cover the three areas the regulator said it was prioritising, the first being unaffordable binge gambling, the second being significant unaffordable losses over time and the third being financial vulnerability, each will have its own set threshold.
The previous consultation which closed in February 2021, had more than 13,000 replies and included a "suggestion" that a monthly gambling loss of £100 could be implemented, this in itself would result in customers having to prove their income before being allowed to continue to bet, including playing online bingo and casino games. The new proposed legislation mentions no cap on monthly losses.
Good Rules vs Bad Outcome
Many operators have called the move "intrusive" and have warned it could not only result in hundreds of millions in losses every year but fear it could be the end of one gambling sector in particular – betting and racing. The UKGC will be working with the financial sector, the government and the Information Commissioner's Office to push through the new rules. Why? It's the next phase in their programme of work to make online gambling fairer and safer while identifying customers who are financially vulnerable.
A spokesperson for the Betting and Gaming Council (BGC) said: "We believe enhanced spending checks should be used online to identify those showing signs of problem gambling and to focus in on those at risk, so swift interventions can take place. But it is essential this is targeted as an industry so we don't interfere with the personal freedoms of the vast majority of people who gamble safely and responsibly, as research shows that 90 per cent of people do not comply with requests for information. Any changes introduced by the government must not drive gamblers towards the growing unsafe, unregulated black market online, where billions of pounds are being staked."
Meanwhile the UKGC has announced a new set of rules which will come into effect on September 12th, ensuring online gambling businesses to more to identify and take action to protect customers at risk of harm. These "stronger and more prescriptive" rules include:
monitor a specific range of indicators, as a minimum, to identify gambling harm. These must include customer spend, patterns of spend, time spent gambling, gambling behaviour indicators, customer-led contract, use of gambling management tools and account indicators.
flag indicators of harm and take action in a timely manner
implement automated processes for strong indicators of harm
prevent marketing and the take-up of new bonuses for at risk customers
evaluate their interactions and ensure they interact with consumers at least at the level of problem gambling for the relevant activity
evidence their customer interaction evaluation to the Gambling Commission during routine casework
comply with these requirements at all times, this includes ensuring the compliance of third-party providers.
Gambling Commission Chief Executive, Andrew Rhodes, said: "Time and time again our enforcement cases show that some operators are still not doing enough to prevent gambling harm. These new rules, developed following an extensive consultation, make our expectations even more explicit. We expect operators to identify and tackle gambling harms with fast, proportionate and effective action and we will not hesitate to take tough action on operators who fail to do so."
Staying safe is the ultimate goal. Gambling whether that be on slots, live casino games or placing a flutter on the horses should be done in a responsible manner. Making use of operator tools to stay on track of your spending is one way of doing this. I for one have game restrictions and deposit limits in place. I have certain games blocked on many websites and have a time limit set for just a few hours a day because you can easily lose track of time and spend more than you intend to. How many of the following do you have set in stone?
Deposit Limit: An amount defined by you per day, week or month. Decreasing limits will take effect immediately. Any rise in limits will take 24-hours to activate.
Stake Limit: The maximum amount you can wager.
Time Keeper: Set a reminder to kick-in from 30-minutes to a few hours to remind you to take a break.
Game Freeze: Put a block on certain games that cost the most money to play.
If you want to take a break from gambling you can choose a temporary cool-off period from 1-day to 6-months on most gambling websites. To exclude yourself completely you can self-exclude from 6-months to permanently. If you are considering self-exclusion, you may wish to register with GAMSTOP, a free service that helps you self-exclude from all online gambling companies licensed in Great Britain.
What do you make of the proposed changes? Do you think they're a good idea? Let us know in the comments below.
Source: "Gambling Commission to Launch Consultation on Controversial Affordability Checks". Racing Post. April 14, 2022.
Bingo Regulations & Compliance
Back to articles
Your feedback
Please enter your comment.
Your comment is added.
bridgetjones
04/20/22, 03:04:20 PM
It is very intrusive, having to show a statement with every transaction. I don't want some random stranger pouring over my spending. They should be allowed to ask for proof of income only, not wanting to see an itemized spending. I think a lot of companies will go bust and it's not fair on us who do gamble responsibly....
It is very intrusive, having to show a statement with every transaction. I don't want some random stranger pouring over my spending. They should be allowed to ask for proof of income only, not wanting to see an itemized spending. I think a lot of companies will go bust and it's not fair on us who do gamble responsibly.
Show more