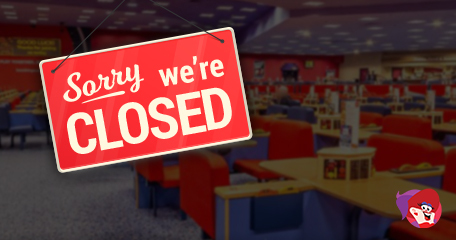 It Would Seem Nothing is Safe!
Last year, Buzz Bingo announced a series of bingo hall closures, and as you can imagine, the news went down like a bucket of cold sick. In the (culling) announcement, 26 bingo halls up and down the UK were to close for good with some 570+ jobs being lost. The remaining 91 venues started to open their doors last August with staff breathing a sigh of relief. However, that sigh of relief was short-lived for one club in particular as Buzz announce yet another club closure, to everyone's amazement.
Fife, Scotland, home to haggis, kilts and whiskey is the destination of the next bingo hall closure and staff and customers are said to be extremely devastated. Naturally, anyone would be when you learn your closest bingo hall is a drive of almost 40-minutes away in Dundee! Once the 'earmarked for closure' clubs shut their doors for good, Buzz, formerly Gala Bingo, entered into an insolvency procedure known as a CVA – an arrangement that would permit them to vacate unwanted buildings and reducing rent.
Why the Change of Heart?
You take a look at Buzz Bingo online and it would seem everything is booming! There are free-to-play daily instants to win up to £1,000, free bingo rooms, no wagering on any of the bonuses and promotions you see (even free games offers!) and a win-a-car prize draw! The folks of Great Britain are turning to playing bingo online now, what with clubs being closed and it is because of this we may witness more and more clubs dying a death on the British high street!
A spokesperson for Buzz Bingo said: "It's with a heavy heart we announce that Buzz Bingo Glenrothes will not be reopening and is closing permanently. The decision to close was not our choice and despite our best efforts, it was ultimately out of our control. We're devastated to bring you this news as we know this will be a difficult time for our community and our amazing Glenrothes team."
Lovely comments, but comments that won't put food on the table or pay the bills of those staff that have brutally found out about their redundancy. The statement continued: "Our nearest Buzz Bingo club is Buzz Bingo Dundee and the lovely team there will be delighted to welcome you when they're able to reopen. Brilliant teams at Buzz Bingo Meadowbank and Buzz Bingo Falkirk are nearby to. We'd like to thank all our customers and colleagues for their ongoing support and for making our community amazing."
The CVA, which is an insolvency procedure carried out by a company voluntary arrangement, allows for them to announce more bingo hall closures as and when they feel like it, meaning no club is safe, no matter how popular it is and should be taken as a warning to all. The only way you can save the bingo halls on the high street is to play at your local and this summer, rival bingo brands are teaming up in a national celebration for high street bingo! You can be there to help save your club while trying to win some of the huge cash and prizes they have earmarked for the evening!
Source: "Staff and Customers 'Devastated' as Fife Bingo Hall to Close Permanently". The Courier. March 17, 2021.
Land Based Bingo News
Back to articles
Your feedback
Please enter your comment.
Your comment is added.
HulioSas 03/18/21, 10:03:38 AM
I've been wondering for a while when more clubs will close and now they're starting to drop like flies! There won't be any clubs left before long.