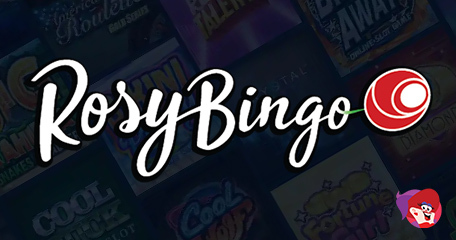 Show Me The Money!!!
You should all know by now that online bingo is a game of chance, whether you believe in lucky symbols or not. The outcome of you winning or losing comes down to the Random Number Generator, or RNG for short, which is a sophisticated piece of software designed to produce totally random results. But I'm here to tell you there is a way to win – and every time you play too!
No this isn't one of those get rich quick scams, neither is it a strategy where you find yourself coughing up a lot of cash to be spoon-fed a load of rubbish. So what is it? It's a promotion that guarantees every single player taking part a prize! Yes, really!
Eyes Down for Cash Wins
Rosy Bingo like to do things differently as we've seen in the past, and this month they are hosting nightly games with guaranteed cash prizes. The community games not only deliver prizes for the one-line, two lines and the full house, but cash for runners up too. How does it work? You purchase tickets for 40p each and sit back knowing you're about to see cash fly into your bankroll.
How much can you win? That remains a top secret! Only kidding! The prize breakdown for the evening game is £100 for a line, £150 for two lines and £250 for a full house. If you don't manage to win any of those you will get a share of the remaining £500 prize pot. All ticketholders will receive an equal share of the funds.
The £1K bingo games commence at 9:30pm sharp. If you can't make it on the night you can buy your tickets in advance from the lobby. All prizes are cash and therefore carry zero wagering requirements. You can play on desktop or mobile providing you have tickets in play. Side games and a chat feature are available in the room for added entertainment. Keep your eyes peeled for special chat games and quizzes for even more ways to win.
Other Rosy Bingo Promos
Drop Pots: All-new bingo room with multi-layer jackpots and multiple chances to win a jackpot on games throughout the day. Fantastic prizes are guaranteed to be won via rising ball counts. Open 24-hours a day.
Bingo Blast: 90-ball bingo with explosions of fun for 4x quicker gameplay. Play from 8am until midnight every day.
Heavyweight and Super Heavyweight Prizes: £1K and £2K cash pots will be won in nightly and Saturday games.
Bonus Back: Get 10% bonus cashback on losses every Thursday.
Daily Deals: Casino bonus cashback on Monday, bonus spins on a Friday and loyalty tokens with the generous Rosy Bingo rewards scheme. There are five levels delivering big perks.
Bingo Promotions & Bonuses
Back to articles
Your feedback
Please enter your comment.
Your comment is added.
lollipops321 09/20/22, 05:09:59 AM
You have to log in daily to get your offer. I used to have an alert in my inbox but that stopped a while ago.