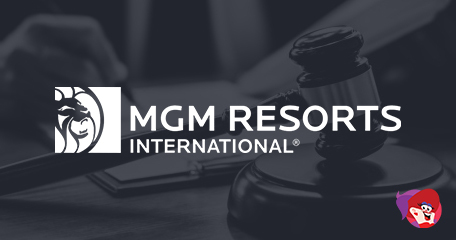 £8.1bn – that's one heck of a lot of dough to be offering, but MGM Resorts owner has plucked this figure from the air in a bid to takeover Entain, the force behind some of the most recognised names in the UK bingo and casino industry. As soon as the offer was submitted, shares in the FTSE 100-listed company soared, closing the day up 25%! It would seem the US are eyeing up the UK market in an attempt to devour its profits after Caesars Entertainment, the US casino operator, agreed to buy William Hill, the UK bookmaker, for the sum of £2.9bn!
The deal, however lucrative it may sound to the untrained ear, is an offer that is truly not welcomed by Entain, who recently changed their name from GVC. In a statement, the company said the offer of £8.1bn "significantly undervalues the company and its prospects" before going on to ask MGM Resorts to "provide additional information in respect of the strategic rationale for a combination of the two companies" and that "a further announcement will be made as appropriate."
Owned not Owner!
GVC heads some of the biggest brand in the UK, some of those include rogue brands while others couldn't be further away from their stable mates if they tried. Take Coral for example, the online bingo and casino operator offers unique bingo rooms (Cash Cubes and Rainbow Riches Bingo), live casino games (Roulette being one), sports betting facilities, epic jackpots by the likes of Playtech (Age of the Gods franchise to be precise!) plus all the latest releases, and it is because of its continuous offer of 24/7 customer support, on-going promotions and fast withdrawals that make it one of the best bingo sites here in the UK.
It's been a rocky few year for Coral boss Shay Segev who in 2019 was faced with a crack-down on fixed odds betting terminals (FOBT's) which resulted in the closure of 900 betting shops up and down the country. Then, a year later, Segev announced they would be pulling out of unregulated markets to focus on sports betting and gaming entertainment – two key areas that have increased in popularity over the last year.
If it were not for the Wall Street Journal posting details surrounding the MGM Resorts takeover bid, we would be none the wiser. GVC were forced to make an announcement noting that they decided to do this purely because of the recent "press speculation," the company said it "confirms that it has received proposals from MGM Resorts International... concerning a possible offer for Entain."
Is the deal really that bad? According to the owner, yes, it is! The proposal from MGM Resorts would leave current investors with little over 40% of the enlarged company. It's back to the US now who have until February 1st to make a decent bid or to retract what they started.
Source: "Ladbrokes Owner Reveals £8.1bn Takeover Offer by MGM Resorts". SkyNews. January 4, 2020.
Bingo Society News
Back to articles
Your feedback
Please enter your comment.
Your comment is added.
Member's Feedback (1)
TinTinn
01/13/21, 10:01:25 AM
Wow, that's come considerable money to be offering, but when you look at all the brands GVC owns, it's not as big as you think! Maybe the new owners could turn the...
Wow, that's come considerable money to be offering, but when you look at all the brands GVC owns, it's not as big as you think! Maybe the new owners could turn the old sites round that I used to enjoy playing at!
Show more