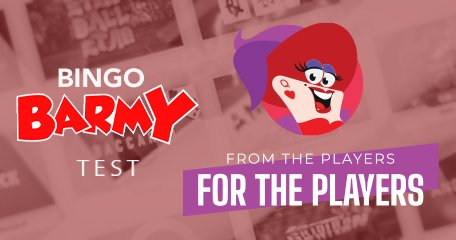 Reading online bingo reviews is great way of learning what operators offer, but do they tell you everything you need to know? Take Bingo Barmy for example, we know what to expect from this Dragonfish-powered brand before we even complete the registration process – from the monthly £10K special where every ticket holder wins a prize to daily rewards, all prizes are guaranteed to be cash with no wagering! But unless we try them for ourselves, we won't know if their word is gospel.
LBB have been putting online bingo sites to the test analysing every aspect from registration to withdrawal. Bingo Barmy is our most recent review subject and we discovered one or two things never mentioned in other online reviews – fact! When we put them to the test, we learned of some surprises regarding player withdrawals, and it affects everyone whether they deposit via debit card or PayPal!
This isn't the first From the Players for the Players report, and it won't be the last! Other bingo sites who have been scrutinised recently include the mobile operator mFortune and Bingo Cams. Did our tester of the day love all that Bingo Barmy had to offer or was it a totally barmy bingo site? It's time to find out!
Tester of the day: M4d4bout5lot5
Registration date: 20th July 2021.
Deposit date, amount and payment method: 20th July, £150 via MasterCard Debit.
KYC verification: Uploaded just prior to requesting a withdrawal, on 20th July.
Withdrawal request date: 20th July, withdrawal request of £50.75p via MasterCard Debit.
Withdrawal received date: 22nd July, £50.75p via MasterCard Debit.
The Registration Process
On Tuesday 20th July, M4d4bout5lot5 was tasked with giving Bingo Barmy an inspection, which involved registering, playing and making a withdrawal. In order to carry out this mission, our reviewer needed to fill in the registration form. Once the pertinent information was provided, including occupation, a blinding neon yellow bit of text appeared, which was extremely difficult to read. This where players opt-in or out of promotional notifications via email, phone, etc.
Initial Deposit
Making a deposit into his Bingo Barmy account was a breeze for our reviewer. One click of the big deposit icon on screen triggered the cashier where he was given an option to deposit via debit card or PayPal. After reading the 'Funds Protection Information' pop-up and confirming he had done so, it was time to insert his card details.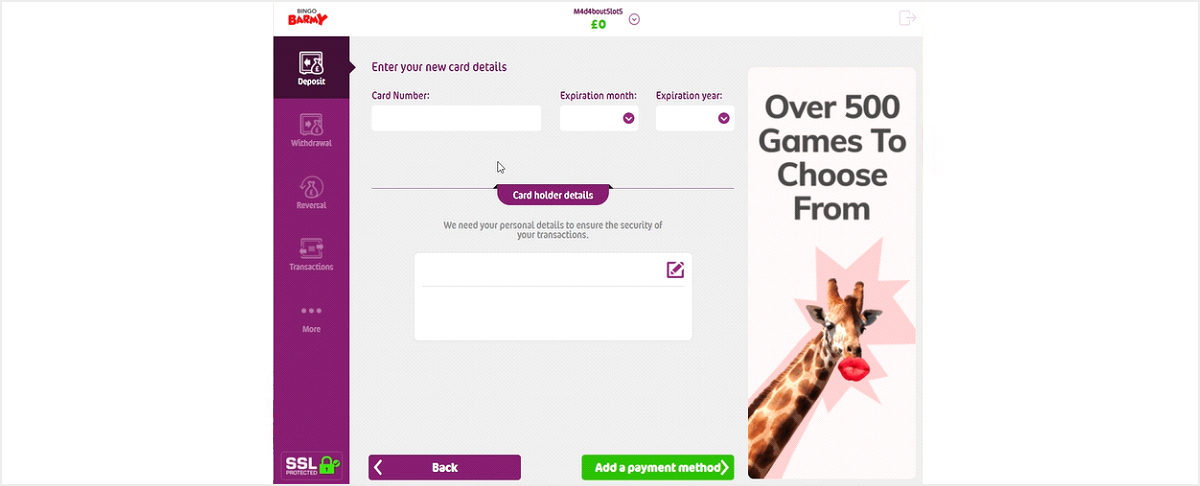 Once the card was registered, a deposit of £150 was made via MasterCard Debit. Usually with Dragonfish bingo sites, there is a box beneath the security code section offering a welcome bonus, only here, there was no option to opt-out of the welcome offer, which meant the bonus was automatically credited. Perhaps a quick visit to Live Chat to request the removal of the bonus would've sufficed, but our tester opted to keep it as Bingo Barmy is a wager-free bingo site.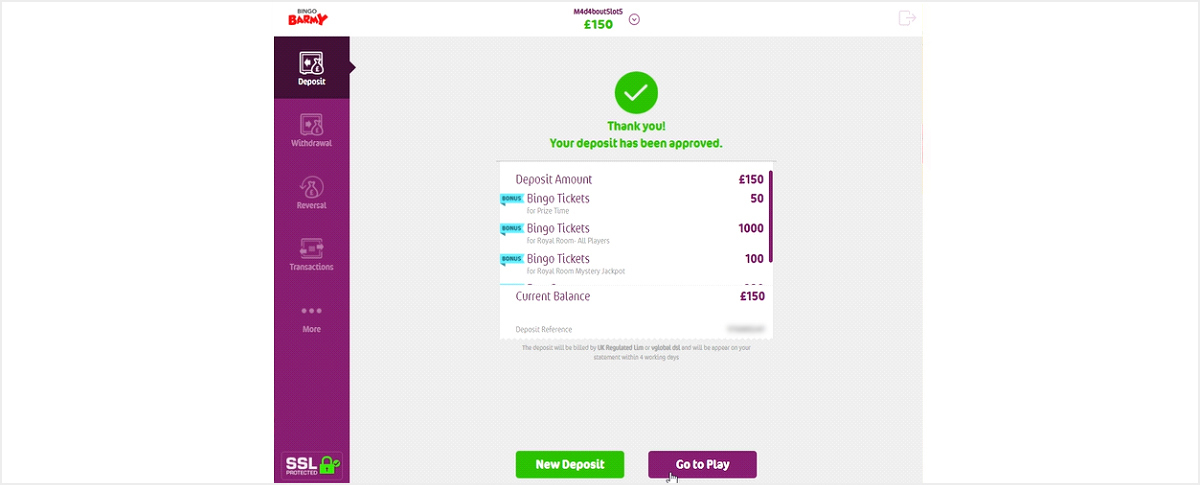 Gameplay
A few rounds of bingo were played and while waiting on ticket sales to close, M4d4bout5lot5 played a few side games including Cleopatra II and Fluffy in Space. When bingo wasn't producing big prize money, our reviewer headed straight to the online slots selection where he was a little disappointed to see just 10 titles in this category.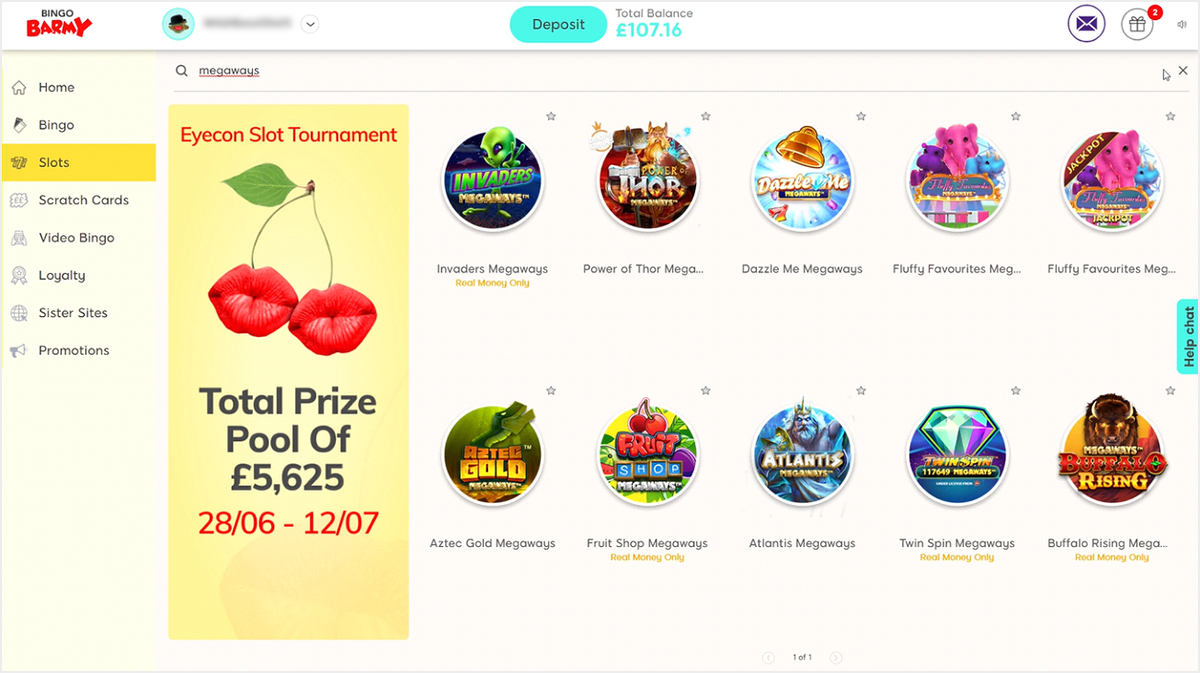 Gold Digger, Fruit Shop Megaways and Route 777 didn't prove to be fruitful for M4d4bout5lot5, so realising his luck wasn't in, he decided on making a withdrawal.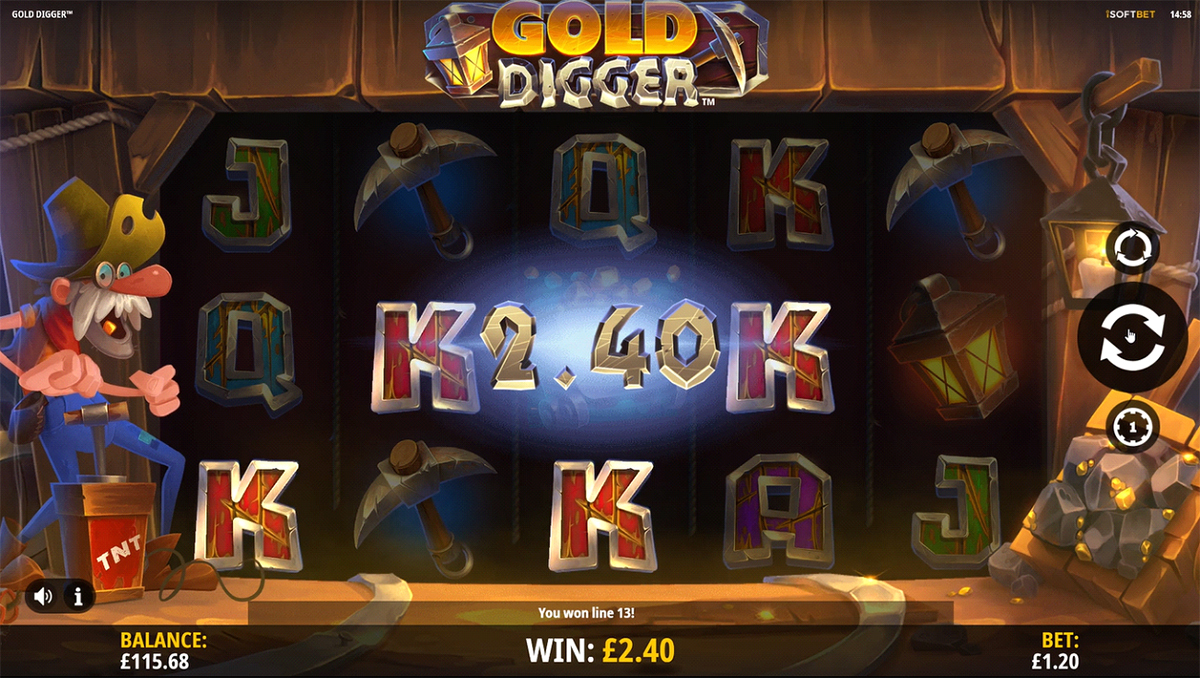 KYC and Requesting a Withdrawal
Here's what no other online reviewer tells you about Bingo Barmy…there is no withdrawal category! Once KYC documents were uploaded (a process that took seconds!), it took the tester a few minutes to figure out where he needed to go to request a withdrawal, but only after he had visited a number of different sections on the bingo site. Who'd have thought you needed to go to 'deposit' section to make a withdrawal? Once found, it took 8 steps before the request was processed. Eight steps! Here's how he did it:
1) Paid a visit to the deposit tab.
2) Pressed the small purple tab to the left of the pop-up. We should add here that it has no info on it at all, just 3 dots. A complete novice would really struggle to see where to go!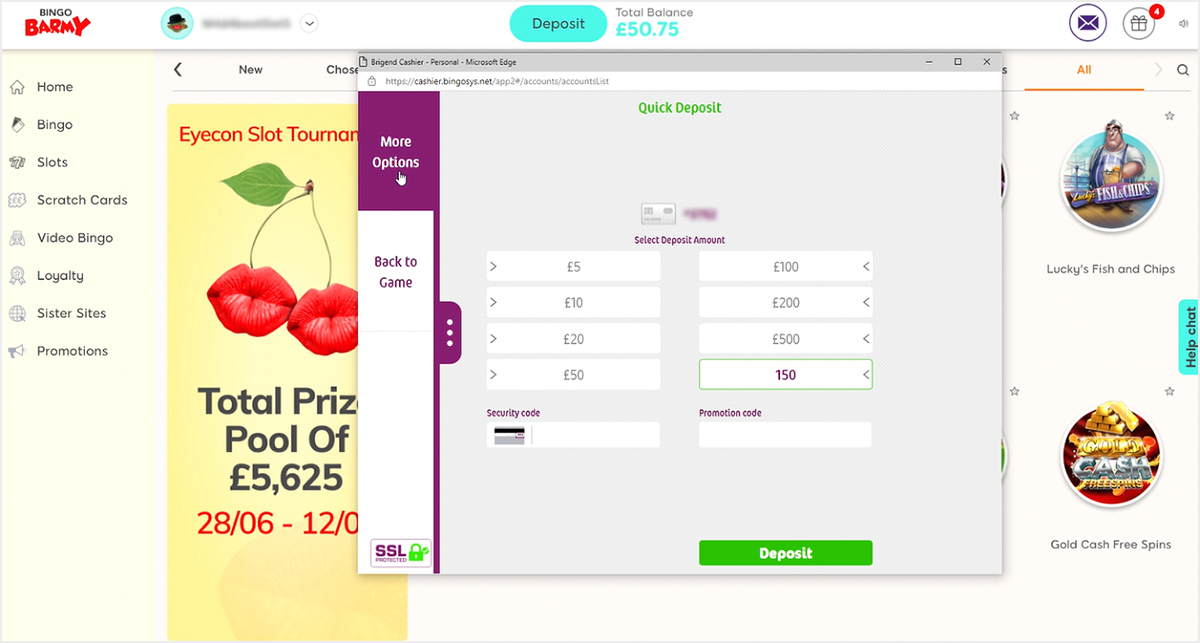 3) Only by clicking more options did a visible withdrawal option appear.
4) He inserted £50.75 as the sum to be withdrawn, his entire remaining balance.
5) Pressing continue triggered a pop-up, one reminding him of his bonuses along with information that he would lose his welcome offer of free bingo tickets and bonus spins should he continue to proceed with this request. M4d4bout5lot5 couldn't originally opt-out of this bonus so was okay with knowing he would be forfeiting this.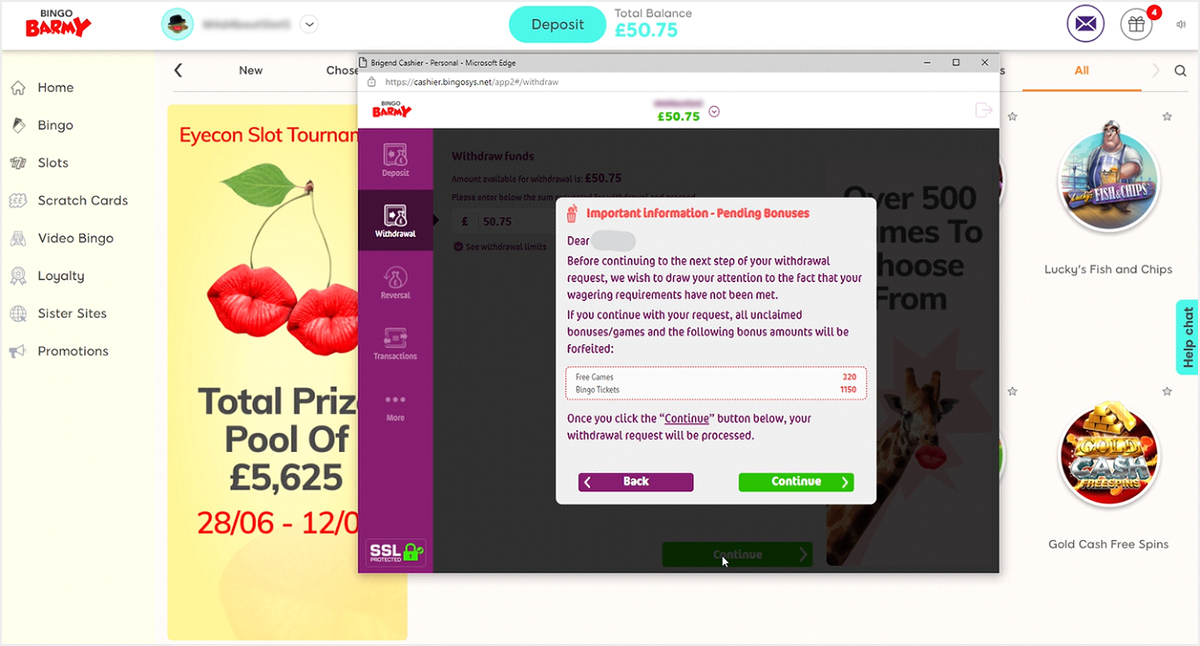 6) After pressing to continue, he was then asked to review his withdrawal of £50.75p via MasterCard Debit.
7) Confirming again produced another pop-up with a summary of his withdrawal.
8) After another click of the 'continue' button, his withdrawal was finally accepted!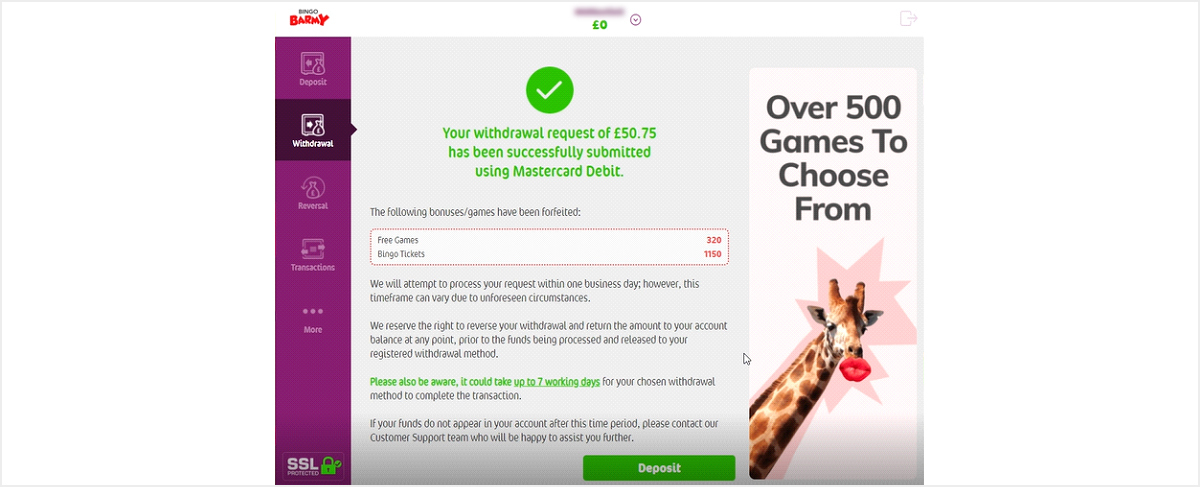 How Does Bingo Barmy Stack Up?
KYC documents were approved in little under 4-hours and the withdrawal was received within 48-hours. That's just 2-days to not only verify our reviewer's identity, but to process the payment too. The only negative was the number of steps required to request a withdrawal, let alone find it in the cashier. Nobody should have to jump through that many hoops to locate the cashout option. Also, while the selection of bingo games is good, the slots section leaves a lot to be desired. Overall, this operator ticks all the boxes that count!
This information concludes this extensive test as part of the project From the Players, For the Players. If you are a member of Bingo Barmy or consider making a deposit, we hope that this comprehensive and detailed experience helps in your future endeavours. Feel free to drop by and leave a comment for other potential players!
General Bingo News
Back to articles
Your feedback
Please enter your comment.
Your comment is added.
Member's Feedback (1)
bridgetjones
07/30/21, 06:07:39 AM
Thanks for the report, it's helpful! Especially because of the "hidden" withdrawal button, I would've just given up and continued to play until I lost all the money...
Thanks for the report, it's helpful! Especially because of the "hidden" withdrawal button, I would've just given up and continued to play until I lost all the money :D
Show more