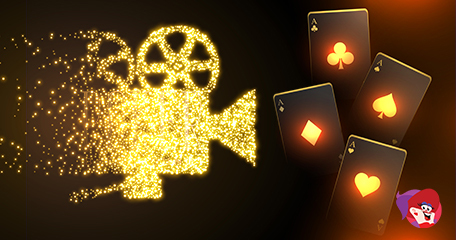 James Bond, affectionately known as 007, is one of life's risk-takers. He can go from jumping off the tallest of bridges to racing supercars down the streets of some of the most exotic places in the world with no worries, but he doesn't only outwit his enemies on the battlefield.
From Skyfall to Goldeneye, Diamonds are Forever to Casino Royale, those actors who have played the loveable secret agent have had to pick a few extra skills along the way, including gambling.
Over the years we've witnessed the suspense of taking down an opponent being carried from battlefield to casino, with who wins or loses the fight often riding on a wager of red or black or a flip of a card…
…and you'll find some of the most exciting casino games scenes in the movie history right here! How many do you recognise? If there's any we've missed don't hesitate to pop them in the comments below.
James Bond in Skyfall
Released in 2012, Daniel Craig continued the role of 007 as he headed off in search of a stolen list of undercover operatives. Bond is hot on the heels of mercenary Patrice, who just happens to have made his way to Shanghai but he soon puts an end to his stealing ways. With one opponent down, it was time to make his way to the Golden Dragon Casino in Macau.
The chip he received as payment for the murder of Patrice, came with a price. He was soon to be captured, but not before betting his entire case of cash on the roulette wheel. After battling his way out of the lizard's pit, Moneypenny hands him the case before 007 says "Put it all on red."
Swingers
They say what happens in Vegas, stays in Vegas, but Trent (Vince Vaughn) and Mike (Jon Favreau) want to make big headlines. Released in 1996 the movie focuses on two friends, one who wants to go partying (Trent) and the other who doesn't. Trent forces Mike to join him on a trip to Vegas to let himself go, to get out of his usual mundane existence. Heading to the blackjack table, Mike is told he must always double down on 11. But he loses on a high roller table and he isn't best pleased!
Rounders
One of my favourite actors is Matt Damon, he can take to any role with ease. One of his finest roles was when he portrayed Mike in the 1998 Rounders movie. Borrowing $10K from his old professor, Mike buys into a poker game to try and win cash for his mate's debts. He's up against Teddy KGB (John Malkovich) in the final Texas Hold'em showdown and it's every bit as exciting as you'd expect. And he won!
Lock, Stock and Two Smoking Barrels
In 1998, black comedy crime film Lock, Stock and Two Smoking Barrels graced our screens and Blockbusters couldn't rent the VHS out quick enough! Directed by Guy Ritchie and produced by Matthew Vaughn, the all-star cast put three card brag on the big screen. The stakes get so high during this game that Fast Eddy (Nick Moran) and Hatchet Harry (P.H. Moriarty) are sweating buckets!
Eddy opens the bets at $20K, Harry raises them to $30K. Eddy up the ante with $50K. Harry goes to $80K, Eddy goes to $100K and Harry puts a stop to the toing and froing with $250K. Eddy wants to call but he can't put the money where his mouth is. Harry is feeling generous and offers to loan his eager opponent the money. So that'll be $500K in total. The bet is agreed.
Harry says should he win, he expects his money back within a week. He shows his hand – 7 of hearts, 7 of diamonds and 4 of spades. All eyes are on Eddy. A brief pause ensures before he flips over 10 of diamonds, 6 of hearts and 6 of spades. He loses and exits the venue without haste!
Goodfellas
This has got to be the best gangster movie in existence! Joe Pesci (Tommy DeVito), Robert DeNiro (James Conway) and Ray Liotta (Henry Hill) star in the 1990 biographical crime film directed by Martin Scorsese, where gambling, women, murder and money go hand-in-hand. There are numerous gambling scenes in the film but none of them compares to the scene with Spider, the shy, hardworking barman.
Tommy, James and Henry are in a quiet backstreet bar playing a game of poker. Spider is happy to bring drinks to and from the table with no questions asked. In that line of business, if you stick your nose into a beehive, you get more than a nostril full of honey.
In one scene Spider is shot in the foot by Tommy. In the scene after, he brings drinks to all but the extremely volatile Tommy. Spider says he thought he didn't want one and was met with a barrage of abuse from Tommy. Spider turns and tells him to get on his bike (in a not so nice way!). James who has watched his friend kill people over less, jokingly asks if he's going to let him get away with that. Tommy shoots the lad multiple times to everyone's horror! There was no murder case to solve with this one!
General Gambling News
Back to articles
Your feedback
Please enter your comment.
Your comment is added.
TinTinn
09/28/22, 09:09:47 AM
Agree goodfellas is a great movie, same as a few others directed by Martin Scorsese. Lots of gambling scenes in james bond films, it adds a touch of glamour to real-life...
Agree goodfellas is a great movie, same as a few others directed by Martin Scorsese. Lots of gambling scenes in james bond films, it adds a touch of glamour to real-life scenarios. The scene in Goldeneye was great, another high-stakes poker game. Never understood the game though.
Show more