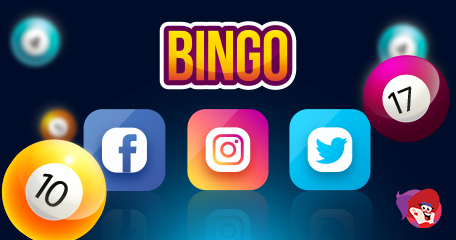 One of my favourite social media platforms for freebies is Facebook, you can't beat it! Every day of the week there are companies posting competitions and voucher codes to ease the burden of an empty wallet. If you're not on the biggest social networking site, we feel for you because you could be missing out on a great deal!
Joining a virtual community can seem a little daunting especially for those who are not exactly tech savvy but even if you sign up just to see what's happening in the online bingo world, it'll be worth it.
Facebook can be a minefield – friend requests coming in from people you've never heard from and replies to your comments by 'keyboard warriors', however, there is a great big bingo community out there screaming for new members, why not join in?
Tombola, the UK's biggest bingo site has amassed more than 176K fans for…
…simply keeping players up to date with their latest bingo games inventions, promotions, bonuses and competitions. Oh, you'll also be able to read about the latest winners!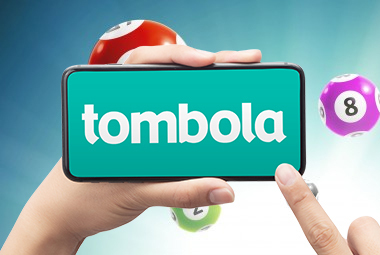 Love live games?
Tombola know a thing or two about hosting live gameshows where entertainment and prizes are guaranteed! Recently they hosted a BBQ live quiz here 10 winners were treated to a bingo bonus each.
If you don't want to miss out on any upcoming freebies, head to their Facebook page hover your mouse over the 'following' button and select 'see first'.
Nobody Does Freebies Like:
mFortune! And in the first couple of days of their new Twistin Re-Spins slot going live, twenty-five players spun in a combined win of more than £10K in real money! Do you know how I know this? Because I follow them on Facebook!
Don't just take our word for it, here's what they have to say to their customers: "We give away loads of free bonuses every week on the mFortune Facebook page! Enter competitions for your chance to win great prizes and have a lot of fun along the way!"
Missed the launch of the game? That also means you missed out on up to 50 bonus spins with no deposit required! But here's some good news though; you can still get your hands on guaranteed spins to try it for yourself! For free!
As soon as a new exclusive rolls off the conveyor belt, the first people to hear about it are the fans on Facebook. A little competition is also set up where a handful of players are rewarded with additional no deposit bonuses just for taking part. Usually they consist of guess the missing jigsaw piece or when 3 Golden Wishes was released in April, players were encouraged to choose a super-power to win.
Earlier this month, a generous donation of £500K was handed to the Dudley Group NHS Foundation Trust thanks to mFortune players. An update on this was posted across their social media channels. It's lovely (and so easy!) to get to know a company just by pressing a like or follow button.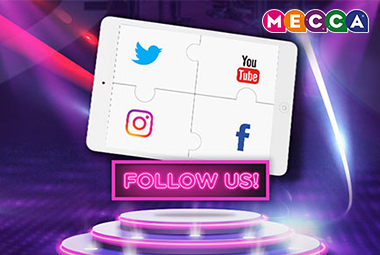 Be the First to Know
Of all the pages I follow, Mecca Bingo comes out on top for being the most active. And you know what they say; an active page is a happy page! To keep players engaged, the team host multiple quizzes, competitions and games throughout the week – they even bring celebs along for the ride!
Big Mecca Quiz always goes live where the host (some hot star!) asks a series of questions. You've a set amount of time to get your answers in but with so many commenting, how will your comment be seen above the hundreds of others?
Here are a few tips that have been successful with me in the past…
… (I won an Xbox console and TV with one of them!)
Shout to be heard! What I mean by this is make your comment stand out by typing in capital letters.
Be creative; add some emojis either side of your answer.
Time not on your side? Copy and paste your answer and repots every 10 seconds until the timer reaches zero. The more times you comment (without spamming), the more chance you have of winning. Taking part on mobile and not sure how to do this? Press your comment for roughly 2-seconds and select copy then paste.
Why not incorporate all three? Shout with emojis and re-post multiple times per quiz round!
There are many more bingo and casino venues to follow and not just on Facebook either. Twitter and Instagram are also a hive of activity, albeit at a much slower pace.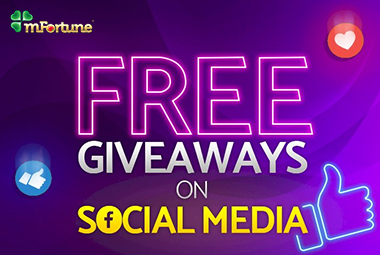 Sign Up!
Social media channels are free and can be a great deal of fun. You've already seen how just three of the best bingo companies operate on them – imagine what the others do! Signing up is quick and easy. All you need to do is supply your full name, mobile number or email address, date of birth and your gender to get started.
Personalise your profile by adding a profile picture and a cover photo – this can be of yourself, your dog or anything that takes your fancy (as long as it doesn't go against community rules). Competitions winners are generally picked from those accounts that look like real people, so if you have nothing on 'your wall' and no image, you're less likely to win.
Follow the rules, make sure you read the terms and condition before you jump into anything and most of all; have fun! When you're all set up and raring to go, you can move on to other companies where giveaways can be anything form Amazon vouchers to top of the range gadgets and even cars!
Back to articles
Your feedback
Please enter your comment.
Your comment is added.
DomLatVit
05/26/20, 04:05:09 AM
I've picked up a few freebies just for following brands on Facebook and Twitter, but I never thought to follow bingo brands!