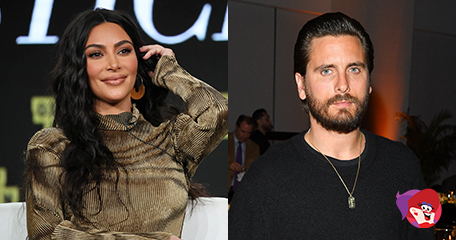 That's Not How You Run A Contest!
Love them of hate them, the Kardashians are one of the most recognised families in the world, and despite being worth some $1.4 billion, Kim Kardashian and ex-brother-in-law Scott Disick (worth $45 million) are being accused of scamming people out of money in a lottery scam.
Kim Kardashian and Scott Disick are going to get their day in court after a lawsuit was filed in relation to a 2020 "lottery" in which participants handed over cash in exchange for the chance to win luxury goods. Prizes up for grabs included first-class airline tickets to Los Angeles, 3nt stay in Beverly Hills, an opportunity to shop like Kim K and a grand $100K cash prize.
Klose to Going to Kourt
According to the lawsuit filed, the winners were chosen; that's not the issue, even though those chosen to win the prizes soon turned their Instagram profiles from very public to private. The issue is with how the lottery was run with an accusation naming Curated, an Australian-based company as being the front of the campaign whose sole purpose was to use the personal information from those who purchased tickets, without their consent, to be "invaded by hundreds of advertisers, some of which are soliciting the Plaintiffs with potentially offensive and unwanted content."
The so-called lottery or contest was set-up on Scott's Instagram account with the help of big influencers and A-list celebrities to boost its presence in an attempt to get more of the public involved. Kim, Sofia Richie, Kendall Jenner, Kylie Jenner, Khloé Kardashian, Kourtney Kardashian and former Selling Sunset star Christine Quinn were all involved but only Kim and Scott have been named in the lottery fraud lawsuit.
The filing reads: "Just a short 20 years ago, Oprah was giving away cars and cash but today's entertainment tycoons seem to only care about becoming richer and living an even more opulent lifestyle, while duping their fans and followers."
A grand total of $40 million is being sought in damages, $20 million from each celebrity defendant. Of course Curated are being sued too however, the winners appear to be real and were awarded their prizes as can be proved by paperwork.
It's not the first time something like this has happened. Young entrepreneur Billy McFarland set-up a "Fyre Festival" of luxury in 2017 and it became one of the biggest scams known to man…
…and thanks to his actions he landed a 6-year prison sentence. In May 2017 the festival was held in the Bahamas and was promoted by model/influencers including Kendall Jenner (sister of Kim K) and Bella Hadid. Ticketholders paid exorbitant prices to attend only to be met with a lack of water, no shelter, no food and no weekend of luxury and entertainment. Attendees were literally stranded on an island!
McFarland was facing up to 15 years in prison but as he was deemed to be suffering from a mental illness, the judge was lenient on him.
Source: "Kim Kardashian and Scott Disick Sued Over Alleged 'Lottery' Scam". The Paper. September 16, 2022.
Bingo Society News
Back to articles
Your feedback
Please enter your comment.
Your comment is added.
TinTinn
09/19/22, 06:09:37 AM
It's crazy how these people worth so much money get to scam people all the time. I always see so-called celebs endorsing products that are supposedly great but they're only great because they're being paid to say it's great.