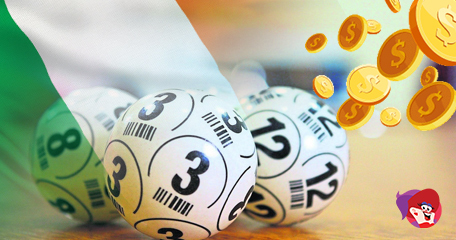 They say the Irish have all the luck and if this latest piece of news is anything to go by, it's absolutely true! When one lucky resident from the small market town of Gorey, County Wexford, was making his New Year's resolutions, we bet it didn't involve landing a life-changing win on bingo, but that's what happened when his numbers came up!
Ending 2020 on a high, the winner took home the top prize of €100,000 for just a €1 stake! Wishing to keep his identity anonymous, the BoyleSports customer drew the numbers 2, 3, 10, 24, 28 and 29 and matched them all in that order – one after the other! Wins like this rarely happen, making it all the more spectacular!
A spokesperson for BoyleSports said: "The fact that this took place in the Gorey shop on Thomas Street, here's hoping it was a local winner, but they wished to keep their identity hidden. With such a difficult year for everybody, for the entire country, it's good to see someone have light at the end of it all. They surely had a fantastic bit of luck to hit the jackpot right at the end of 2020. For those first six numbers to come out and to win the jackpot for such a small stake, it's the stuff of dreams. We all hope that it brought a smile to the face of the winning family and we wish them the very best as they walk away with this life changing sum."
Little Turns to Large
I 'bet' you didn't know you could play bingo from a betting shop – but you can! Not only can you place wagers on upcoming sporting events or lotteries, but bingo too and we understand the lucky winner was there in the shop in Gorey, ticket in hand to watch the numbers roll out from the machine – live! "Massive congratulations go to them for thinking big with such a small stake of just €1. Once again, it proves you don't have to bet big to win such a fantastic amount," the spokesperson concluded.
The same small stakes/big wins are available online too where Deal or No Deal Bingo, Cash Cubes bingo, Rainbow Riches Bingo and Age of the Gods (AOTG) Bingo are among the most popular games played, and each one offers more than just a standard full house feature! You can expect additional bonuses, bonus games and more ways to win than a typical 90-ball bingo game, making them lighter on the pocket, but you wouldn't believe so when witnessing the jackpots up for grabs!
Source: "Excitement at Betting Shop as €1 Bingo Game Snowballs into €100,000 Prize". Gorey Guardian. January 9, 2020.
Bingo Society News
Back to articles
Your feedback
Please enter your comment.
Your comment is added.